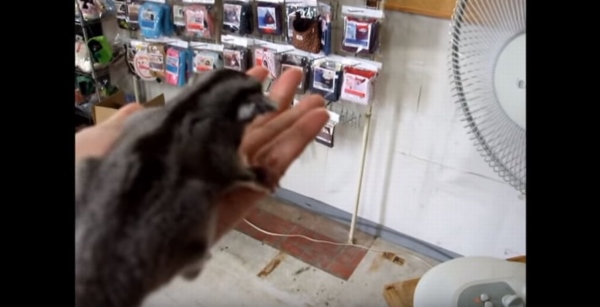 source: YouTube
Here is a cute video of a "sugar glider" which is a small possum that is able to glide through the air in its natural habitat. However, the owner of this adorable animal convinces his pet to stretch out and fly after turning on an indoor fan!
A Misunderstanding Caused By the Wind of an Indoor Fan?
When the tiny "sugar glider" feels the wind of the fan, the animal spreads out on the hand of his owner and prepares to fly!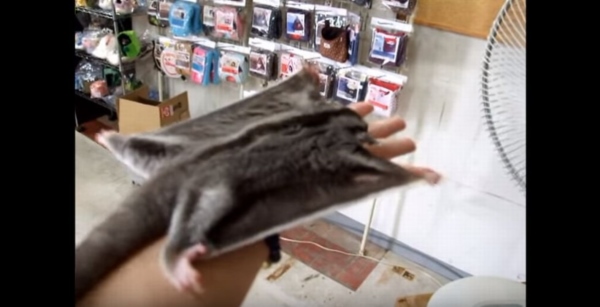 source: YouTube
The "Sugar Glider" wants to fly away!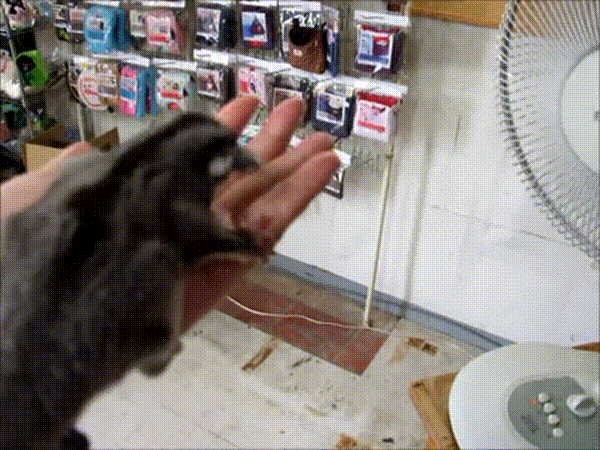 source: YouTube
Please watch this adorable video of this tiny flying possum trying to fly in front of an indoor fan!
See Video Here
What a lovely creature!
---
source:

youtube



---