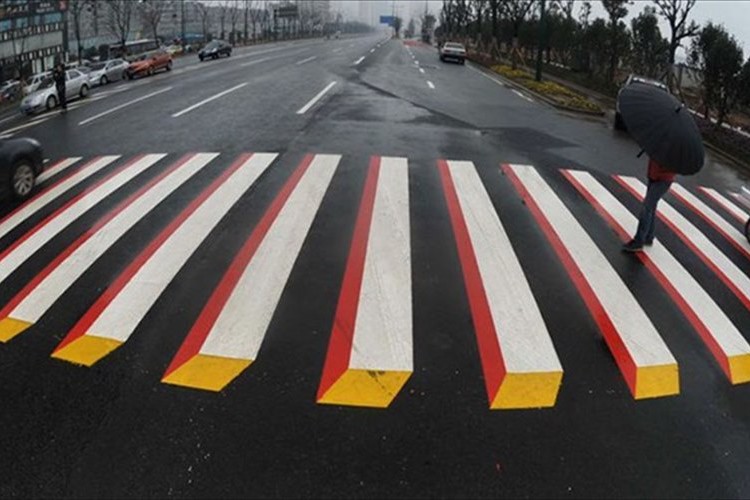 If you saw this visual as you approach it in your car, would you reduce speed or slow down?
Some members of the foreign media have recently written articles about some imaginative painting techniques on the roads and streets of India to encourage drivers to reduce speed and consider the safety of pedestrians! This topic has quickly become very popular with online viewers everywhere!
These road markings induce a three dimensional (3D) appearance to an oncoming car or truck and a driver would be inclined to slow down and reduce speed without hesitation.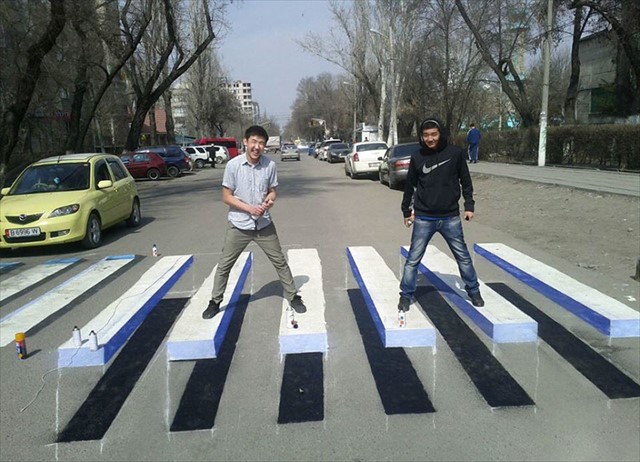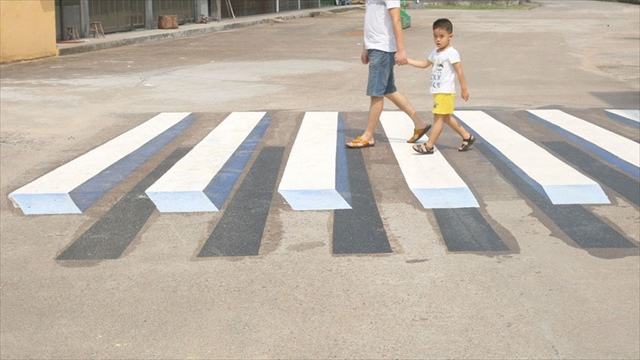 This imaginative 3D road marking techniques was devised the Indian government. Staff members of the Ministry of Transport introduced the 3D marking system for a trial period before deciding to expand the project to more locations across the nation.
We are trying out 3D paintings which are used as virtual speed breakers to reduce speeding and change the aggressive behavior of vehicle drivers. pic.twitter.com/M5r6zkO6uU

— Nitin Gadkari (@nitin_gadkari) 2016年4月26日

source: twitter.com
At Some Locations, A Human Voice Alert System has been added to the 3D Road Marking Area.
@waukiti @bladerunner1982
It is certainly seem to get over sudden braking.

— (@erisa_girlylily) 4/30/2016

source: twitter.com
@bladerunner1982 @sarasa110 This road marking seems to be effective at locations that have traffic accidents in the past.

— (@hinako_be) 2016年4月30日

source: twitter.com
@bladerunner1982
これは減速必至ですね

— ととにゃん@コミ1(@yukinyanp) 4/30/2016

source: twitter.com
The above tweet indicates that these distinctive 3D markings have had some measure of success in having drivers reduce speed at the locations!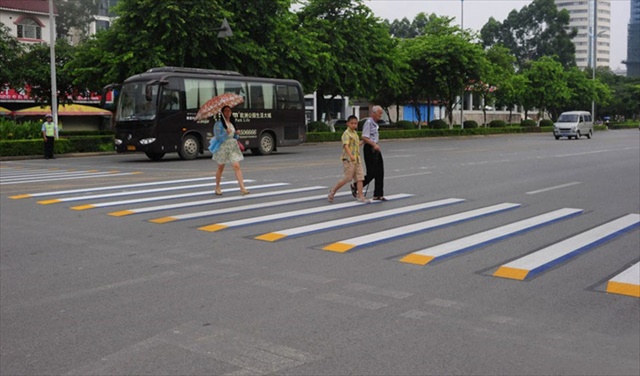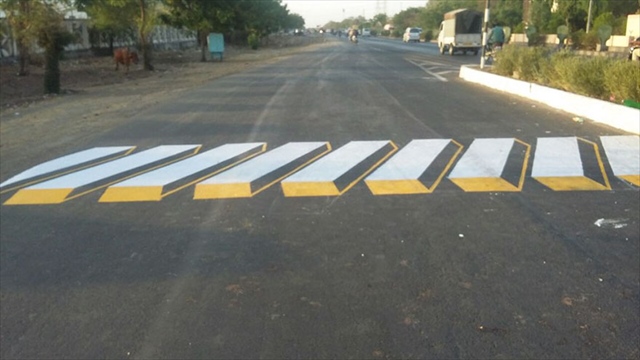 See Video Here
source: YouTube
---
source:

www.boredpanda.com
---