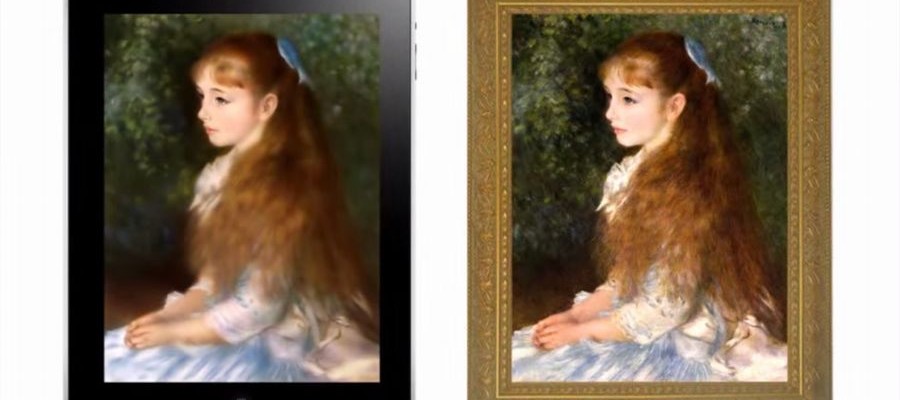 Here is a photo of the famous portrait by French impressionist painter Renoir called "The Portrait of Irene Cahen D'Anvers". What is remarkable about the image on the left is that this famous artistic masterpiece was recreated using a "painting application" (app) on an iPad called "Art Studio"!
Japanese artist Seiko Yamaoka created this beautiful portrait using "Art Studio" on an iPad.ArtStudio for iPad」is.
Others amazing works of arts have also been created using "Art Studio" so please take a look at the video below!
"Girl with a Pearl Earring" by Vermeer.
An Apple.