source: reddit
Here is a 5-year old child lying on the floor. Reddit.com This remarkable story was first posted on the overseas bulletin board "Reddit" of a 5-year-old girls ingenious method to watch an iPad without using her hands! This topic featuring her hands-free "iPad" technique generated a huge amount of buzz and acclaim with online viewers from around the world!
Here is the 5-year-old girl genius!
As we watch this child apply her iPad solution, it seems so obvious that it is surprising that no one had thought of this before!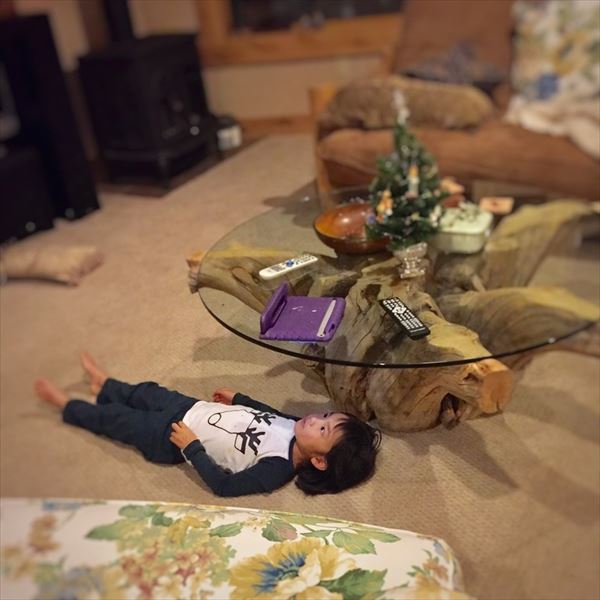 source: reddit
Oh! This glass topped coffee table in the living room of the little girl's home offers the perfect solution to lie down on the soft carpet and watch the iPad!
This photo was posted and titled "Merry Antoinette" by the author at reddit.com/link More than 2,000 online viewer comments from all over the world were posted after the story was initially posted!
This little girl was praised for her clear thinking and ingenuity in using her immediate environment to solve this issue with a piece of furniture in her home!
What a clever accomplishment and her acclaim is well-deserved!
---
source:

reddit.com



---