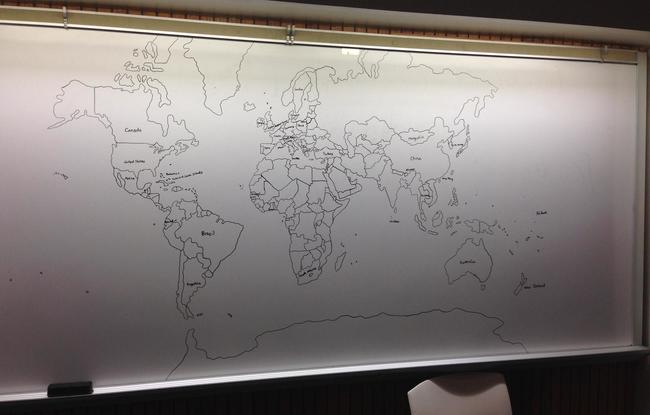 Here is a map of the world drawn from memory by an 11-year-old boy who suffers from autism. The amazing accuracy and detail of this drawing has created a huge amount of discussion among online viewers everywhere. This story was posted on the overseas bulletin board called Reddit and the website link is included here. Reddit
The subject thread of the Reddit link reads "An 11 year old boy with Autism came into my daughters college class today and drew this from memory."
The professor who was in charge of this class has brought the young boy into the class and the boy proceed to create this world map as the entire class watched. An image of the boy drawing out the map on a whiteboard is seen below.
The unique ability displayed by this boy is simply remarkable as even most adults are unable to recall and create such detail.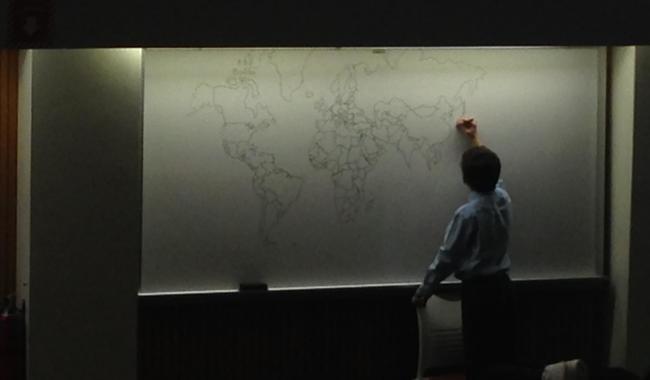 Being able to draw out this detailed borders of all of the nation on memory is truly amazing!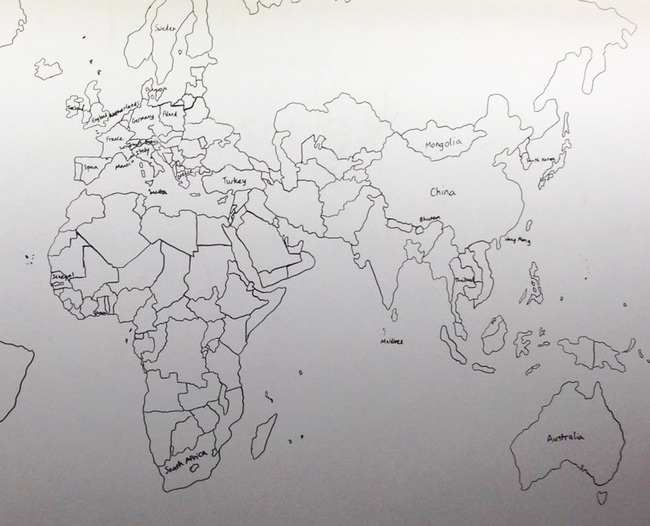 The boy has even named several countries and places on his map accurately!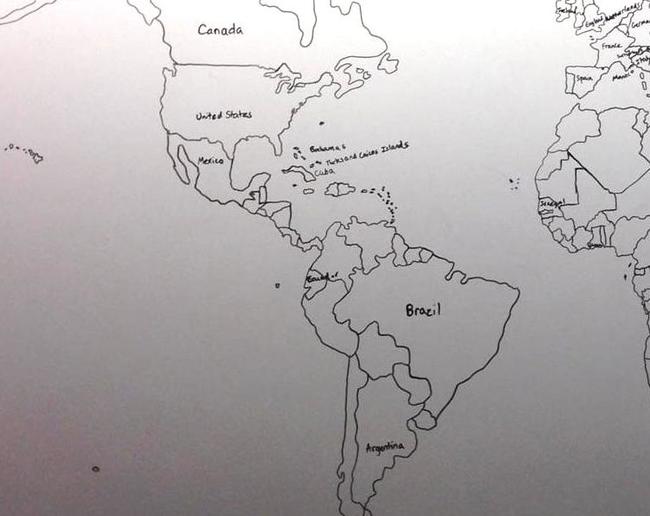 Autism is a condition that is still not fully understood by medical experts but children and adults with the condition have been known to display remarkable mental abilities.
What do you think?
---
source: http://distractify.com
source: reddit
---