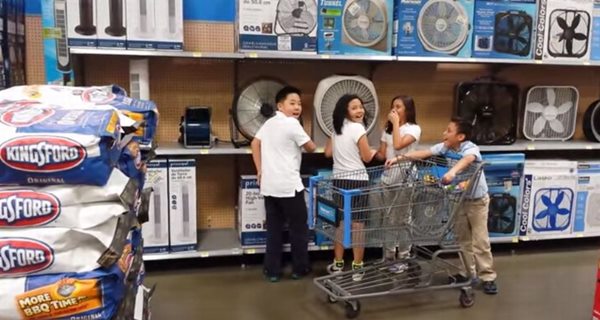 Here is the video of the Aman family visiting a Wal-Mart somewhere in the United States. Singing can be heard in the background and the camera turns to find a group of kids standing in front of some fans and chorusing the national anthem of the United States!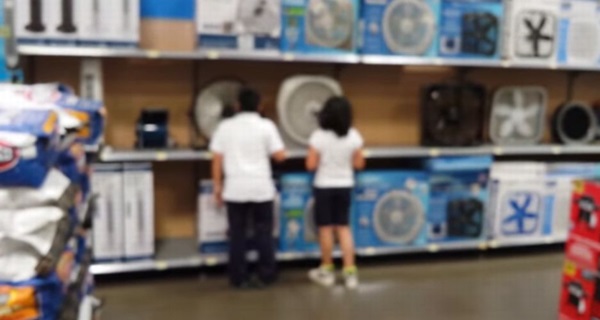 Soon after, another young girl joins the impromptu chorus.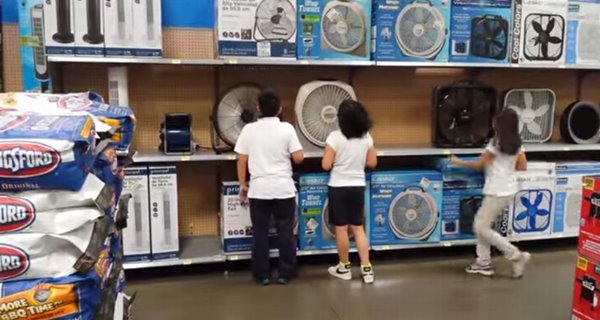 As three kids continue to sing, another boy pushing a shopping cart enters the scene.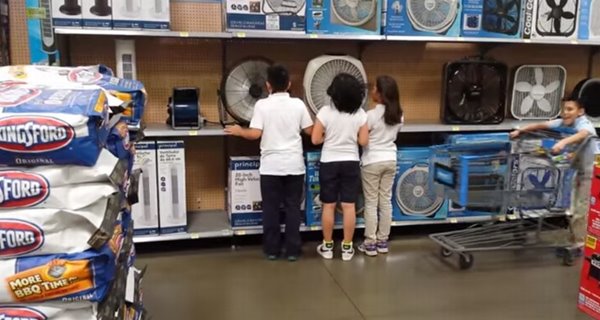 Suddenly, some of the kids realize that they are on camera and a young girl looks a little embarrassed.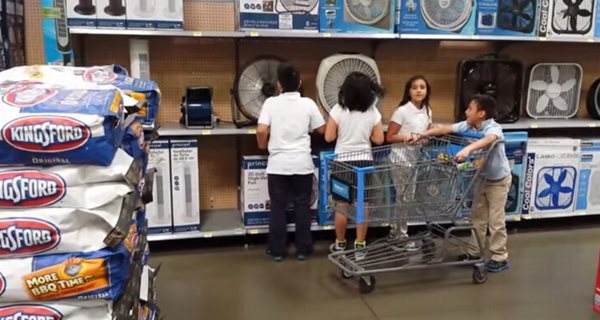 So, the girl dashes away from the singing scene to avoid being filmed!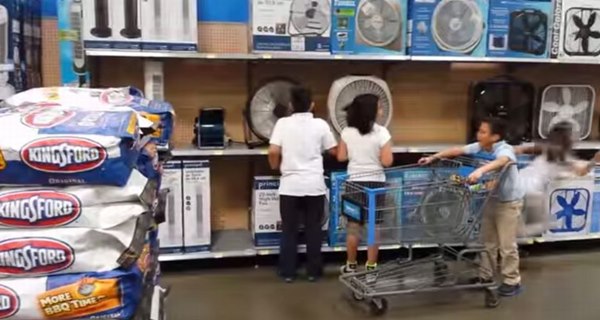 Then, the girl returns and tells the other singing kids that they are being filmed and they turn around in surprize!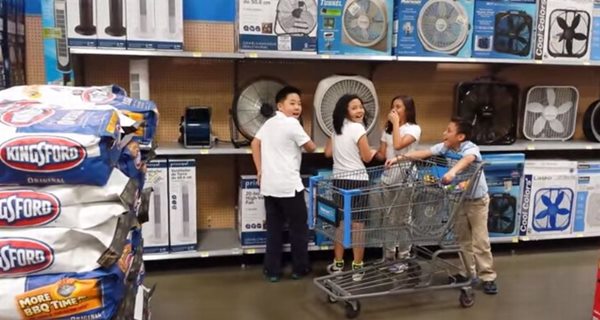 However! The two kids just keep on singing! And, they start to perform in front of the camera! They are natural performers!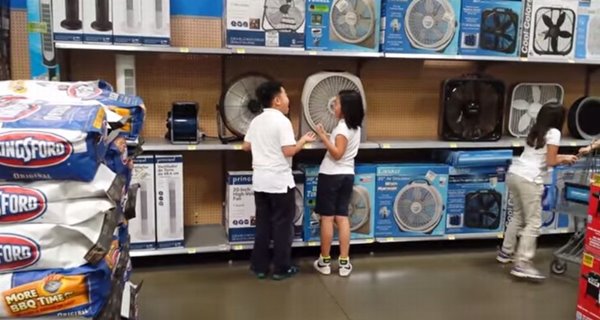 They complete their singing performance of the "Star Spangled Banner" and the fan's reverberations make this a memorable performance! After all this two people were outright sing until the last!
Perhaps one of these kids will perform the national anthem in front of a huge crowd in the future!
See Video Here
---
source: YouTube
source: viralnova
---