Birds of prey such as owls have been gaining in popularity as pets recently.
The Gratitude and Hunting Skills of a Horned Owl.
Here was a horned owl who was found injured in South Africa and brought back to health by a family. This bird has since become a member of their family along with some other birds and cats. An additional benefit of this unusual pet is its supreme hunting skills which has helped to protect his adopted family from pests.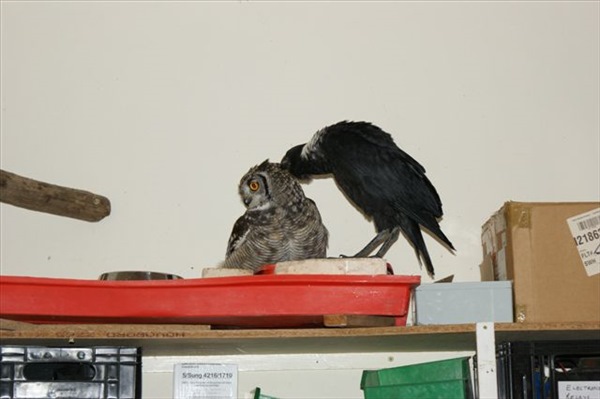 Here is the owl with another one of the pet birds at the South African family's home.
This pet however is still a bird of prey and an excellent hunter. Here is a photo of the owl with a recently caught rat in his beak!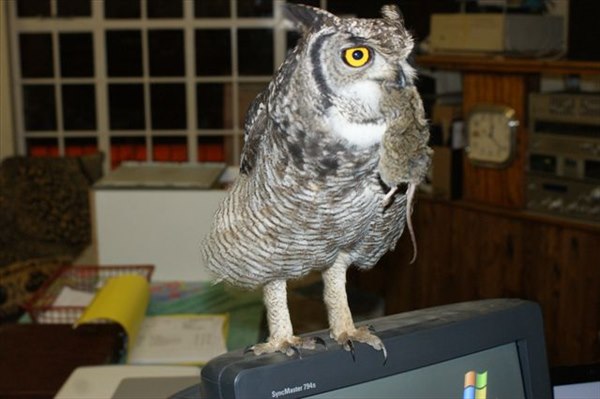 This owl is also adept at catching snakes.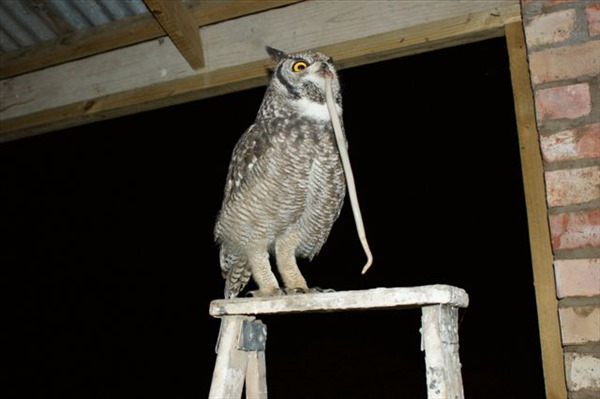 This pet cat is absolutely delighted with the owl's hunting skills!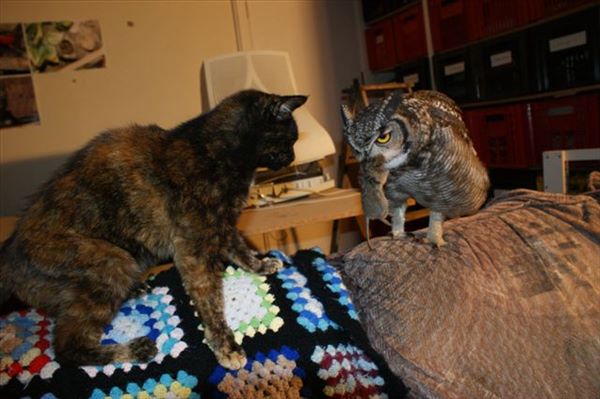 However, the human members of the family may not be so happy with the gift of a rat!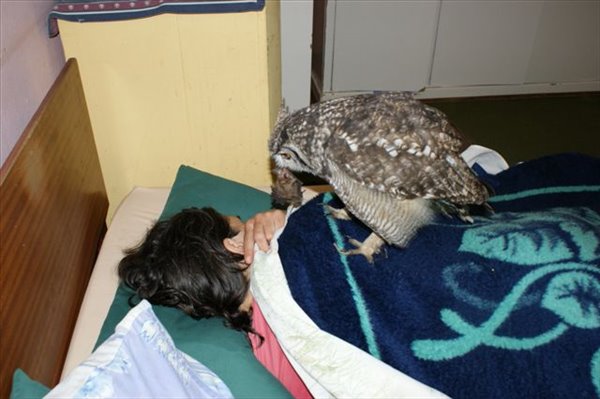 This South African horned owl is a wonderful pet and protects this family from pests!
---
source: copypast.ru
---