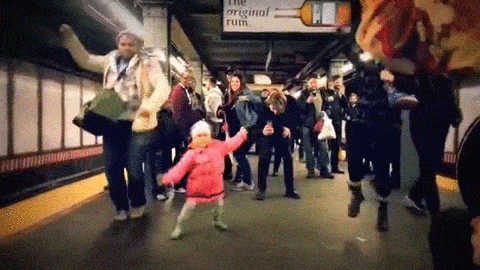 Here is a delightful video which was taken on a subway platform in New York City which has been viewed by many online viewers in the USA!  A small girl dressed in pink clothes is in the center of the action! A group of passengers waiting for the subway start dancing and grooving to the rhythm of the classic R&B song "Me & My Uncle". ♪
▼ Here is the young girl in the center of the dancing action!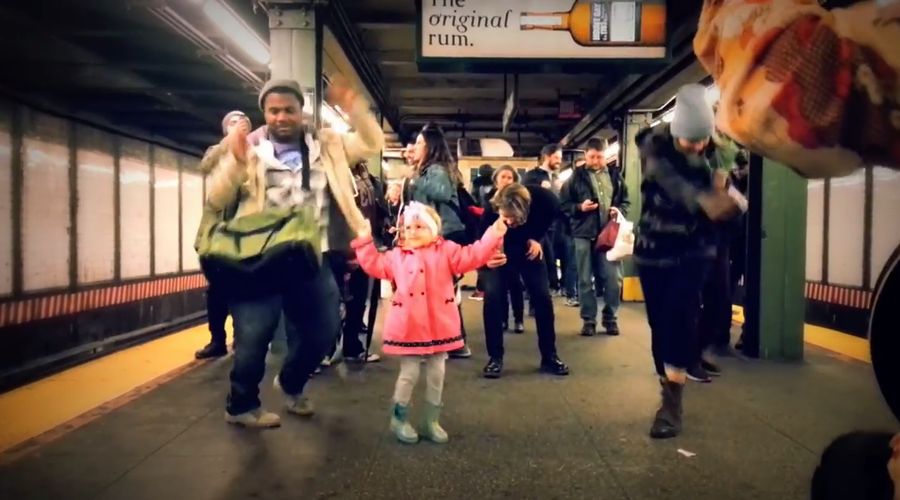 ▼ Everyone is smiling and dancing around the platform happily. ♪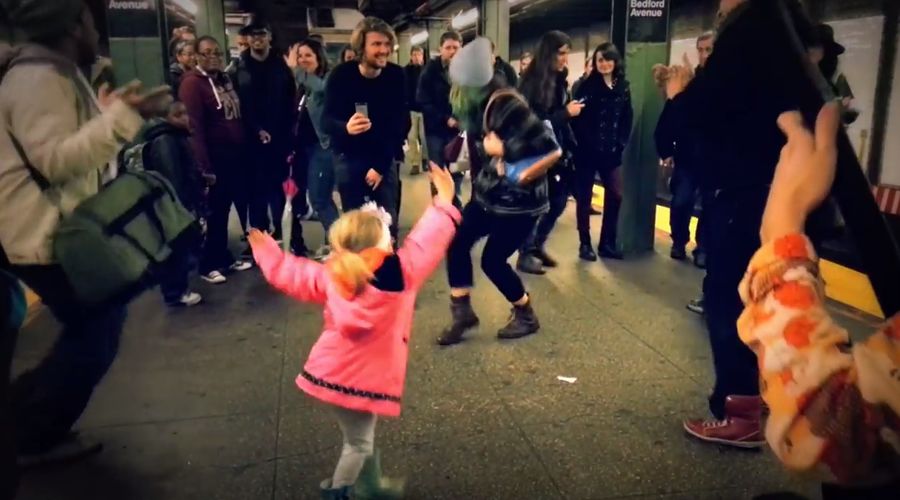 See Video Here
What a wonderful scene of impromptu celebration on the subway platform in the most dynamic city in the world!
It is New York City! ♪ 
source: YouTube