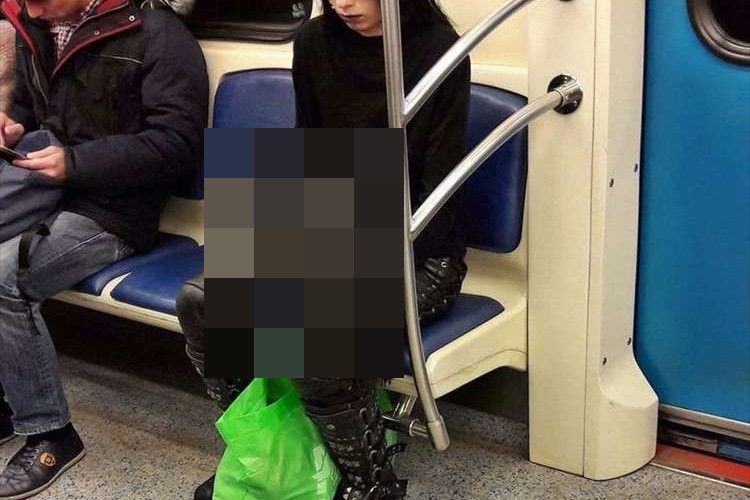 source: twitter
"I doubted my eye for the first moment" "Is this an ant !?"
The spectacle of surprise witnessed in the car which is seen as the subway of Moscow … The photograph which seized the appearance of doubting the first moment is diffused and it introduces it because it is a topic!
The tweet that became the beginning of the topic is here. It is a contribution by the play author Max Maxberg.
Sure, you're goth, but are you dejectedly riding the subway with your raven goth? pic.twitter.com/KDboTBUI2O

— Max Sparber (@maxsparber) 2017年4月29日

source: twitter
A crow in the car! Is it? Strong>
I am riding a little on the woman's knee who made a dress of black-making, gossy makeup, but do you keep it? Is it a crow? The next passenger pretends to not see! Is it? Also, since the person himself is sitting naturally, it is a very surreal scene.
Anyway, the crow is big, is not it such a problem?
Many reactions are received.
Many echoes were given to tweets that took this woman and crow.
· Is not it a strategy for securing seats by train?
· Is this such ants! Is it?
· Crows are aware of the air in the train and they are quiet. It is a good head.
· It would not be necessary to take a crow and get on the train.
· Did not anyone say anything before you came here?
For Goth there is also a relationship between fantasy strange, Moon and Nightmare, witches in Vampire, elements like black cat and crow. Either way, I saw the one who puts a crow on the knees for the first time.
---
source:

twitter
---