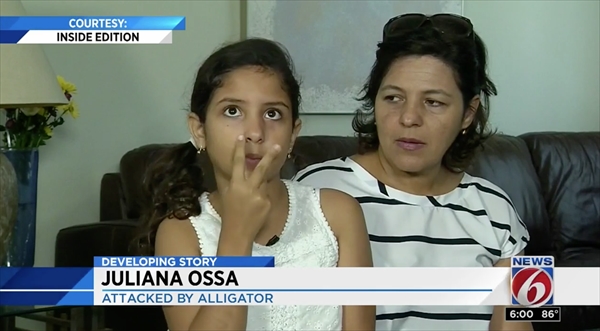 source: imgur.com
Here is a 10-year-old girl named "Juliana Ossa" who lives with her family in the state of Florida in the United States was recently attacked by a 9-foot alligator while swimming in a lake near her home and somehow survived the ordeal! is 10 years old. She was able to use the knowledge she had learned at "Gatorland" and escape from the powerful jaws of the alligator!
Knowledge of "Gatorland" saved her life!
Usually, when an alligator bites, it is impossible to open its powerful jaws but this young girl was able to escape! How is that possible?
She remembered the knowledge that she had learned at Gatorland and was able to apply it in that horrible situation.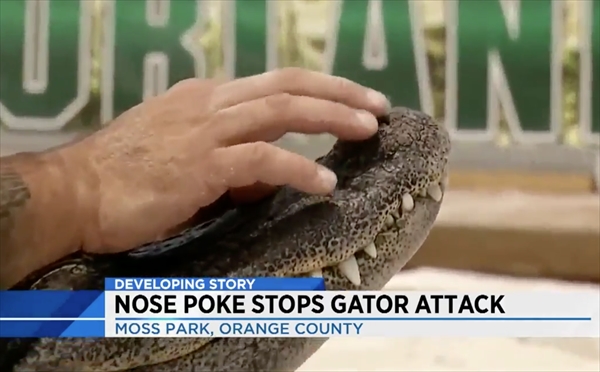 source: imgur.com
She had learned that alligators have very sensitive noses.
She hit the alligators nose but there was no reaction but she then thrust two of her fingers into the alligator's nostril strong>! The large predator opened its mouth to breath and she was able to escape and was later rescued by a lifeguard.
She received a 10-stitch cut on her legs but she soon recovered and is now living a normal life!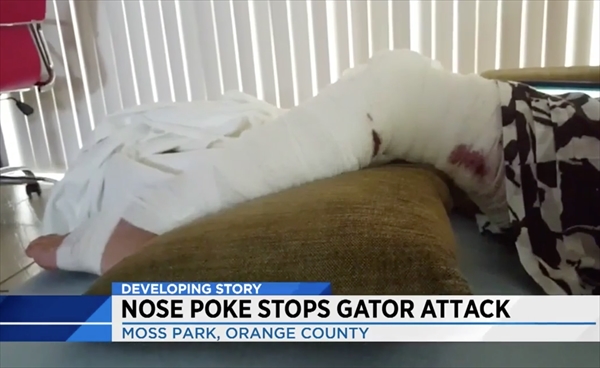 source: imgur.com
Here is a photograph of the actual alligator that attacked her.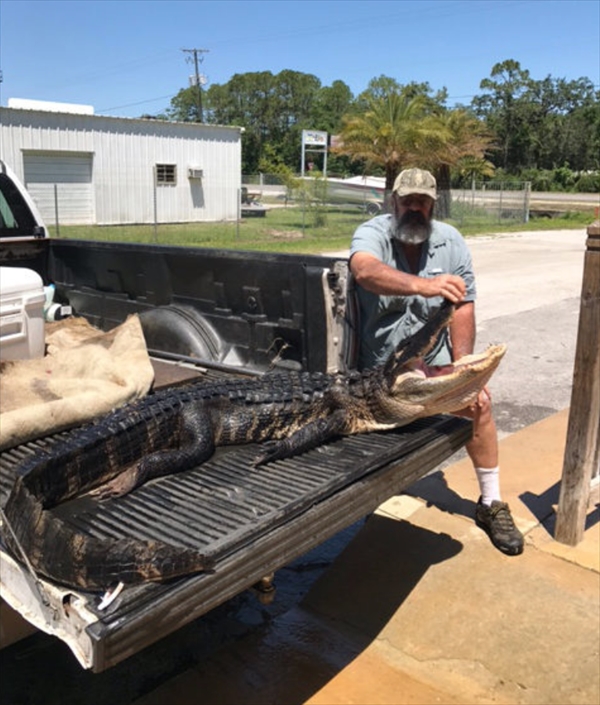 source: imgur.com
It was amazing that she was attacked by an alligator of this size and escaped virtually unharmed!
The animal was later caught by traps and returned to the wild.
"Juliana Ossa" used the knowledge of "Gatorland" to escape her attacker is simply amazing!
Please take a look and watch the extended video below.
See Video Here
There are about 1 million alligators living in crocodiles in Florida and there are incidents involving alligators and people averaging 10 serious incidents per year!
This young girl's bravery should be commended!
---
source:

imgur.com

/

clickorlando.com
---