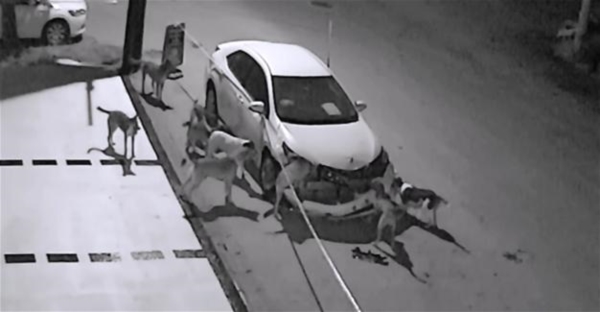 source: hurriyetdailynews.com
Here is an incident that recently occurred in the city of Sakarya in Turkey in which a parked car was significantly damaged by a pack of stray dogs in the middle of the night and the car's bumper was torn off by the violent behavior of these crazed canines!
This incident was recorded on a surveillance camera and it was revealed that 8 stray dogs destroyed a car that was parked on the street!
Why did the stray dogs destroy the car?
It seemed to be a very mysterious point until it was discovered that a cat had sought refuge inside the bumper of the car!
▼ Here is the surveillance camera showing the stray dogs surrounding the car!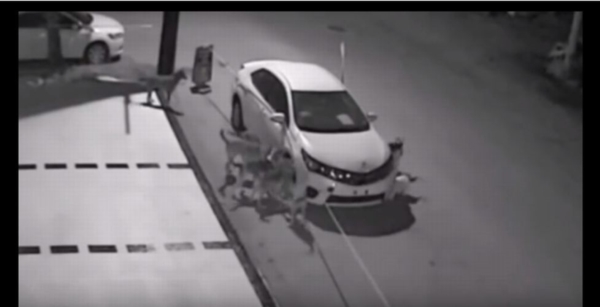 source: YouTube
▼ Here is one of the dogs forcibly trying to pull the bumper with its sharp teeth and powerful jaws!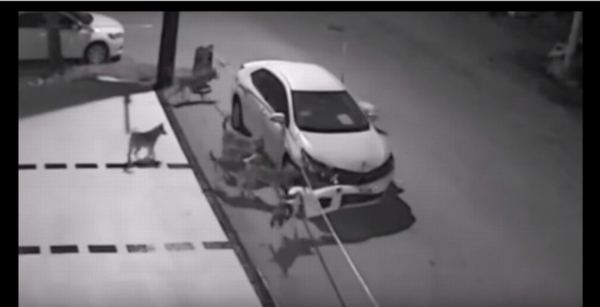 source: YouTube
This dog is so powerful!
▼ After the bumper has been torn off the car, one of the stray dogs is seen to be poking its head inside a space inside the bumper in search of the cat!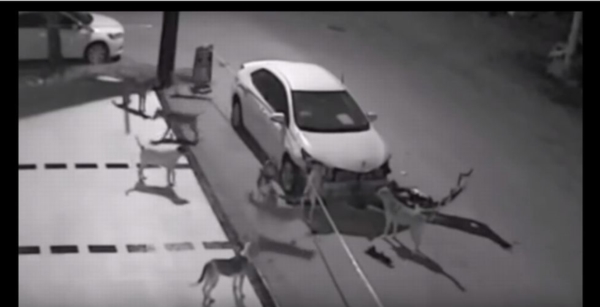 source: YouTube
Please take a look and watch the extended video below.
See Video Here
What did you think?
I was surprised at the power of these dogs and the owner of this damaged automobile had to pay nearly 5,000 Turkish Lira (about 170,000 yen) for repairs!
---
source:

hurriyetdailynews.com

/

youtube



---