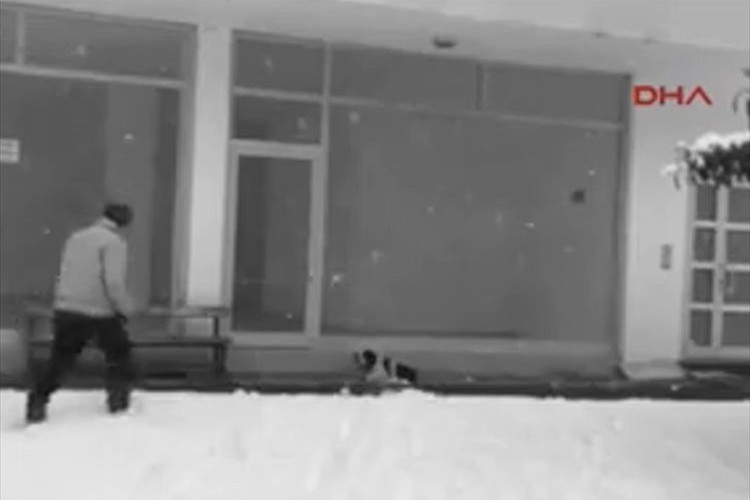 source: www.facebook.com
Here is a winter scene on a snow covered street somewhere in the country of Turkey and a man is approaching a small dog alone and shivering in the cold! This man's rescue of the puppy caught the attention of online viewers from all over the world recently and became of huge topic of discussion!
On a deserted city street, a small dog is standing alone with heavy snow falling.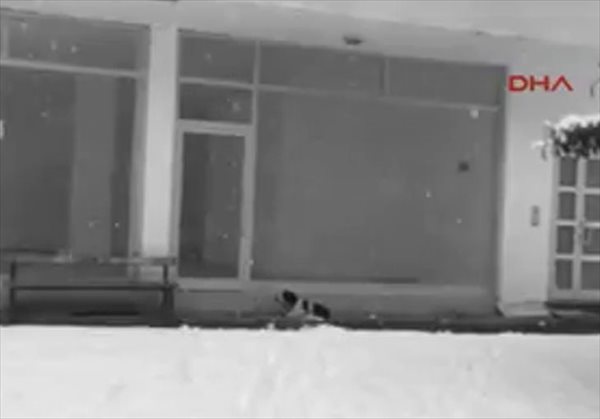 source: www.facebook.com
A man approaches the dog with a plastic bag filled with food and gives some food to the shivering dog.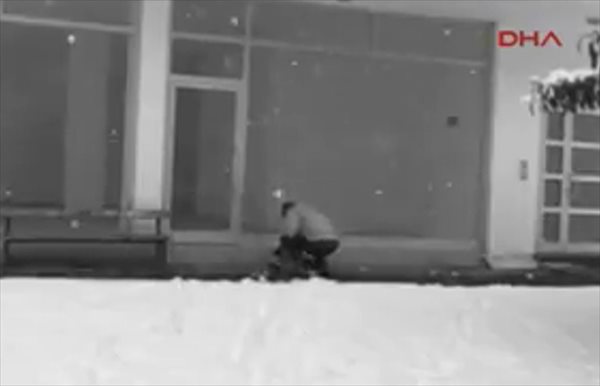 source: www.facebook.com
Then the man takes off his jacket off as the heavy snow continues to fall!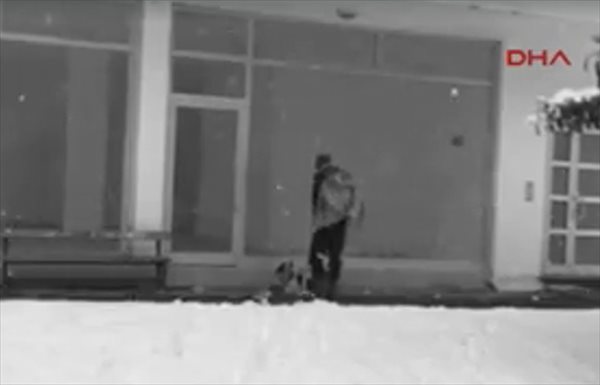 source: www.facebook.com
He then places the jacket around the dog in a wonderful gesture of kindness and compassion!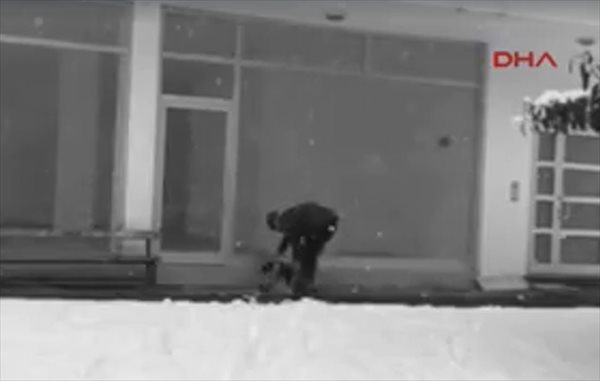 source: www.facebook.com
Please take a look and watch the extended video which was taken from a surveillance camera.

source: www.facebook.com
This video was later posted on Facebook and on other social media networks by another person and the identity of the kind-hearted man was discovered. His name is Bulent Kalpakcıoğlu who is a town hall official residing in the city of Gilles in Turkey.
Bu Şehir Sizinle Güzel. pic.twitter.com/zrWE5SWriV

— Kerim Aksu (@kerimaksu28) 2017年1月28日

source: twitter.com
This was a such a heartwarming episode that it soon became a huge topic of discussion all over the world!
---
source:

www.facebook.com

/

twitter.com
---