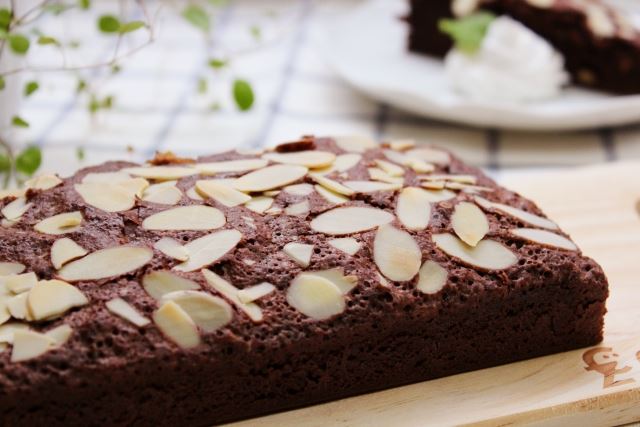 The image is an image
Here are some astonishing images of an American woman's shocking encounter with a large black bear that quickly became a huge talking point with online viewers from all over the world! This surreal encounter occurred in the state of Connecticut in the United States and was instigated by the delicious smell of some homemade brownies! a surprised astounding episode has become a hot topic overseas!
An uninvited guest attracted by the smell of brownies!
This woman decided to bake some brownies one morning and left the baked near an open window in her kitchen to cool. This woman's residence is rather isolated and is surrounded by nature.
Suddenly there was a loud noise at the sliding doors near the kitchen and when the woman went to investigate, she received the shock of her life!
A large black bear was stretched out on the window and looking very interested in sampling some of her brownies!
▼ Here is an actual image of the hungry bear gazing at the brownies from the outside of the sliding door!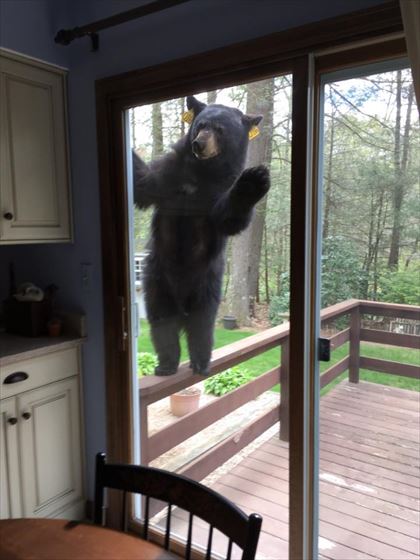 source: Facebook
The bear even tries to open the sliding door with its paw!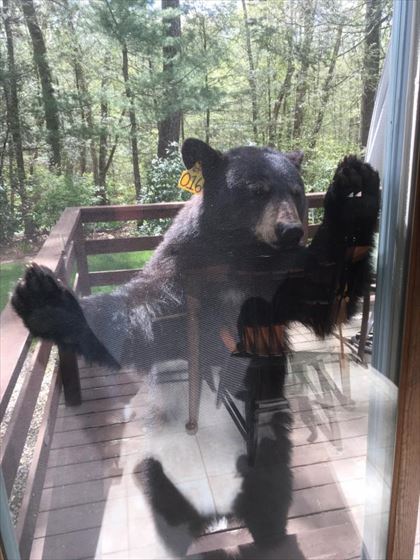 source: Facebook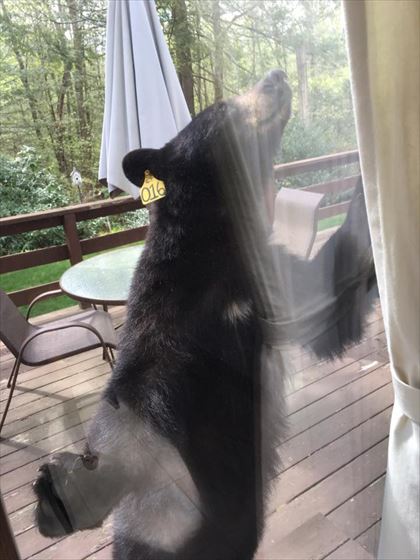 source: Facebook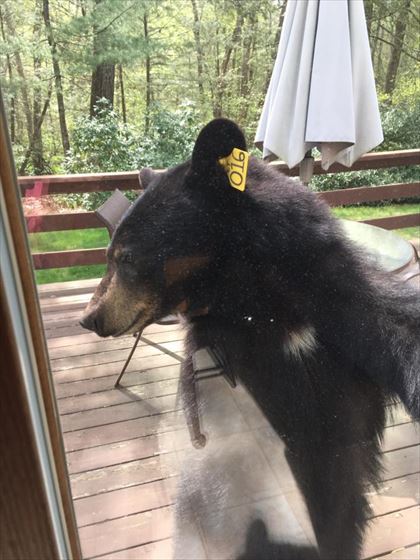 source: Facebook
The woman ultimately decided to call her next door neighbor for help as the bear continued to look for a way into her home! Fortunately, the bear finally gave up and wandered back into the forest without any brownies!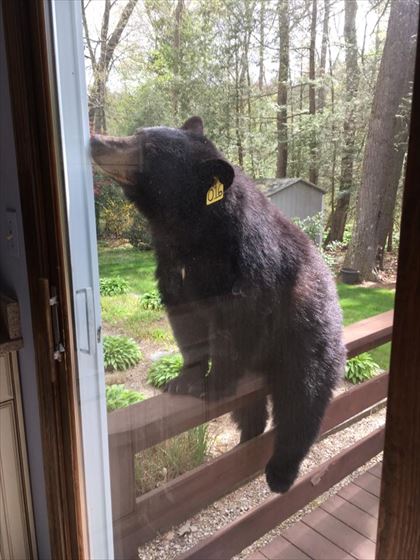 source: Facebook
What did you think?
This is quite a shocking incident and I'm glad that no one was injured including the wild bear!
---
source:

Facebook
---