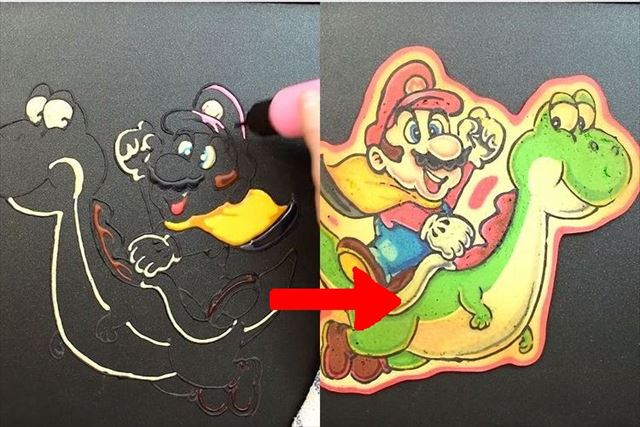 source: YouTube
This colorfully drawn image of Japanese animation characters of Mario and Yoshi is in fact a pancake that can also be eaten!
The artist responsible for this magnificent and colorful art resides in St. Louis, Missouri and images of his unique artwork are posted online! The artist's Instagram account has more than 100,000 followers!
The creation of Mario and Yoshi.
First of all, draw a base line with a fabric colored black on a hot plate.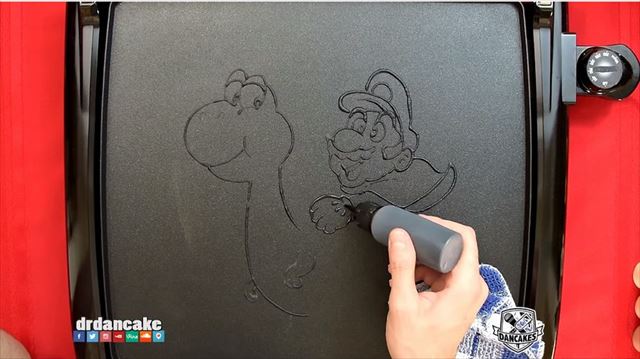 source: YouTube
After that, draw with red, green and ordinary cream colored fabrics.
At this point, you may already feel excited about "Mario and Yoshi!"!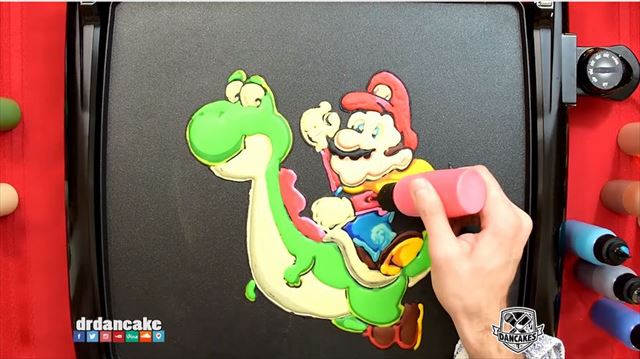 source: YouTube
Then, pour the fabric that will become the color of the background into the surroundings and gaps, then bake for a few minutes.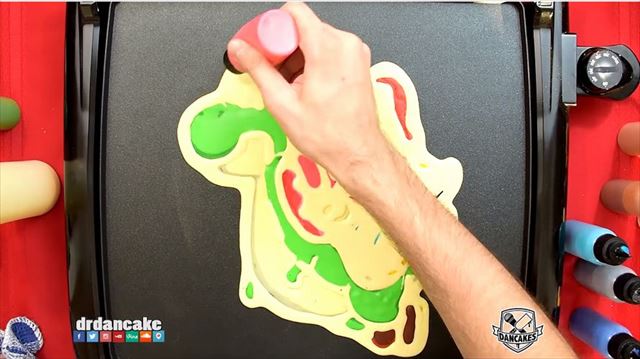 source: YouTube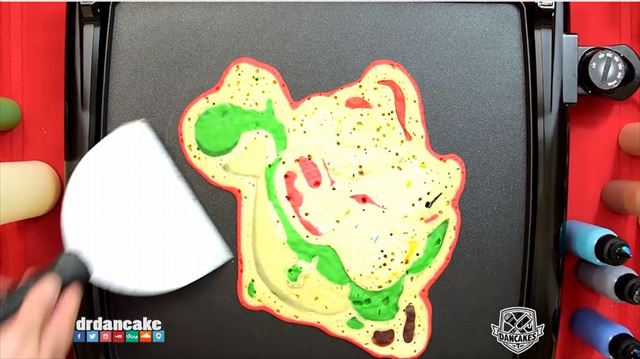 source: YouTube
Once the pancakes have been baked on one side, flip it over and it's complete!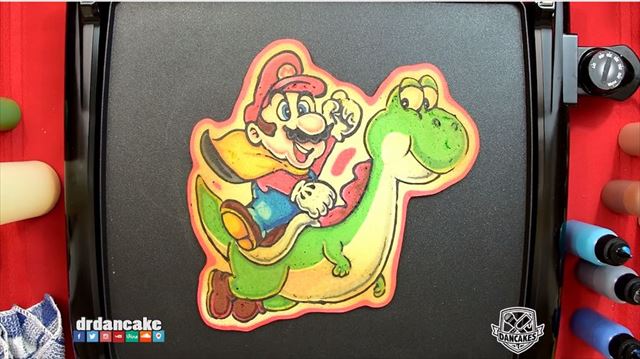 source: YouTube
Please take a look at the process shown in the following videos.
See Video Here
source: YouTube
The magnificence of this pancake art has other applications!
Human facial expressions are also possible!
As well as animation characters, the detailed facial expressions of people can reproduced on these artistic pancakes!

source: Instagram
It looks quite difficult to capture this expression but it is very well done!
And there are pancake art images of famous celebrities.

source: Instagram
The hairstyle is both detailed and beautifully drawn.

source: Instagram
An image of a young Paul McCartney is expertly created with artistic shadows creating an almost three-dimensional quality!

source: Instagram
Based on the blockbuster movie "Civil War & Captain America" as an inspiration with a cool color scheme!
What did you think?
These are amazing images and they are also edible pancakes!
Please check out Instagram and the official website for more amazing pancake art creations!
Dancakes (@drdancake) – Instagram
Dr. Dan the Pancake Man – Official Website
---
source:

YouTube

/

Instagram
---