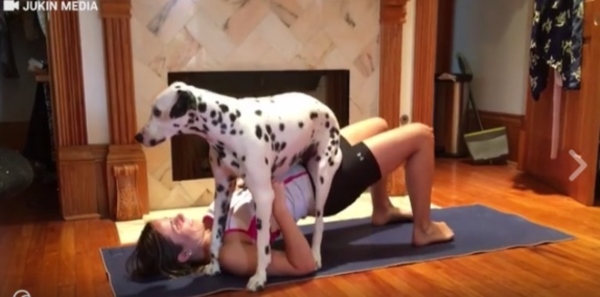 source: facebook
Here is a beautiful woman who wants to do some fitness training exercises on the living room floor of her home but her pet Dalmatian dog has such a strong desire for attention that the dog spends several minutes interfering with her exercises that was captured on video and then later posted online where it quickly became a huge global hit! Please enjoy the images and video of this delightful dog and her disruptive displays to get his owner's attention!
▼ This dog has so many creative ways to bother and distract his owner!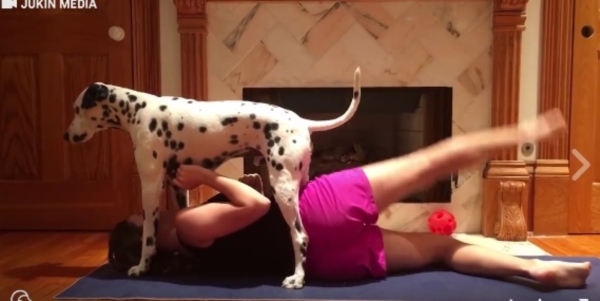 source: facebook
It is just standing across a beautiful woman.
This popular video has been viewed over 7 million times in just over 1 week and has been shared over 60,000 times!
See Video Here
What did you think?
Online viewers everywhere were completely captivated by the adorable Dalmatian dog! The pooch's desire for attention is simply delightful that it became a hugely popular video online all over the world!
---
source:

facebook



---