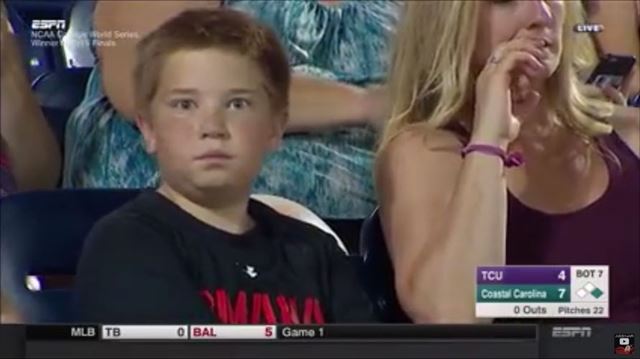 source: YouTube
If you watch live baseball broadcasts on television, you will see not only the game but also the fans who are enjoying the game at the stadium. Here is a young boy whose face was caught on camera and his direct gaze and funny expression causes the baseball broadcasters to erupt into laughter!
A face facing the camera.
The topic is a baseball game hosted by NCAA (National University Sports Association) in the state of Nebraska in the United States and the baseball broadcasters are discussing some related details about that game.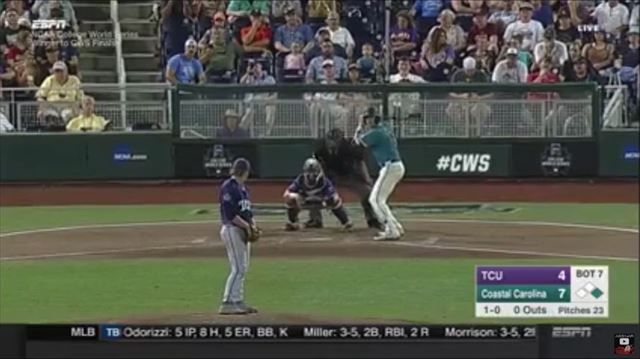 source: YouTube
At the moment the camera is directed at a boy who is watching the baseball game from one of the seats in the stadium.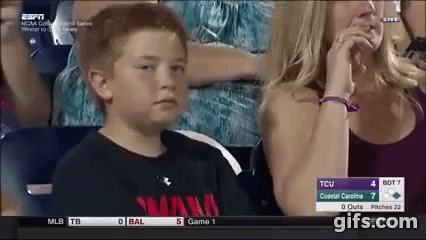 source: YouTube
The camera then returns to the game action but the announcers can not stop laughing at this point.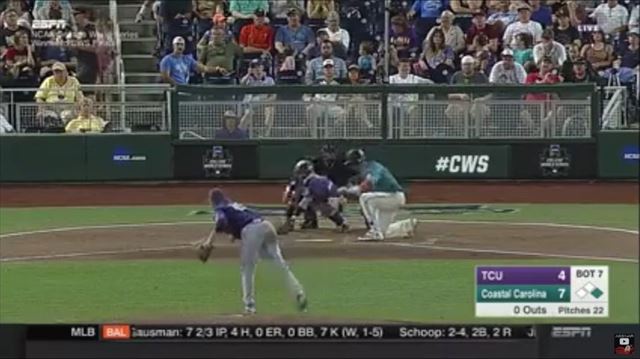 source: YouTube
Again, the camera is redirected back to the young boy who is making strange and funny facial expressions while staring directly into the camera!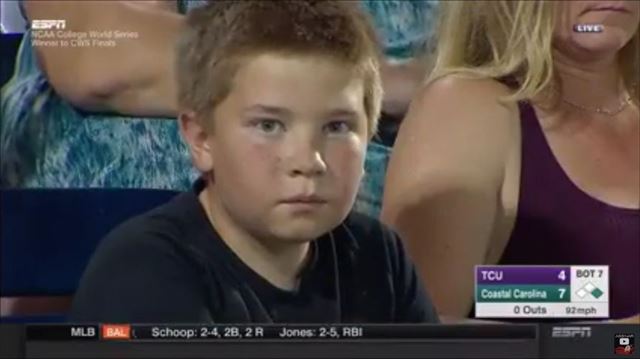 source: YouTube
The boy narrows his eyes and continues to make strange faces! It is hilarious and the announcers can't seem to stop laughing!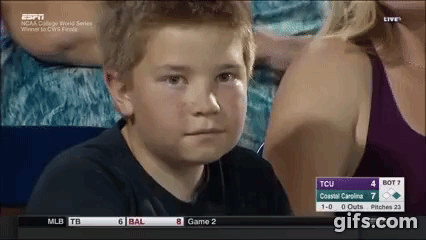 source: YouTube
The announcers are no longer focused on the baseball game but on the young boy's strange and funny performance while camera continues to focus on the boy and not the baseball game!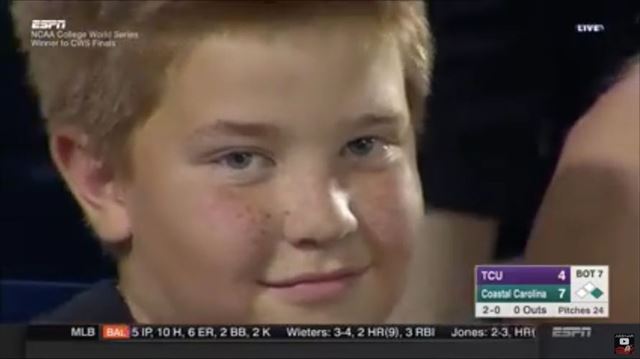 source: YouTube
A few minutes later, the boy is surprised his face on television via his mother's smartphone! He looks slightly embarrassed but continues to look in the direction of the camera!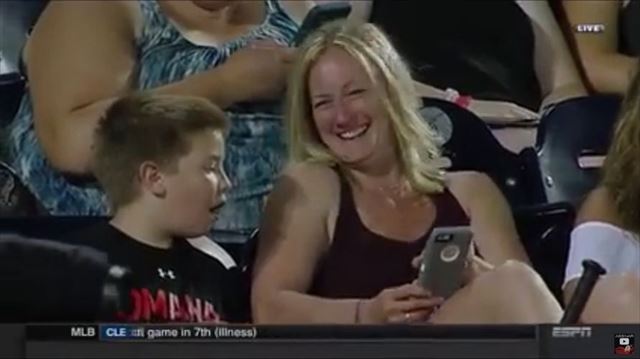 source: YouTube
Perhaps this young boy has a bright future in television as his cute and comedic expressions really captured the attention of the baseball announcers!
---
source:

YouTube
---