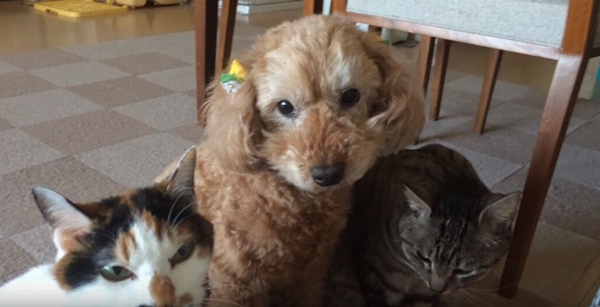 source: YouTube
Here is an adorable toy poodle sandwiched between two cats and is named "Shotaro". Here is a video that chronicles this tiny dog's eccentric cat-like behavior!
▼ Here are the three animals standing in front of a stove at their home.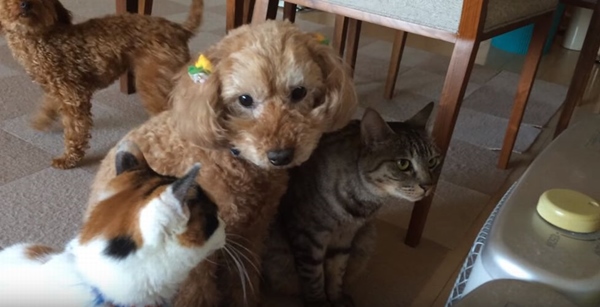 source: YouTube
▼ Watch "Shotaro" wash his face just like a cat!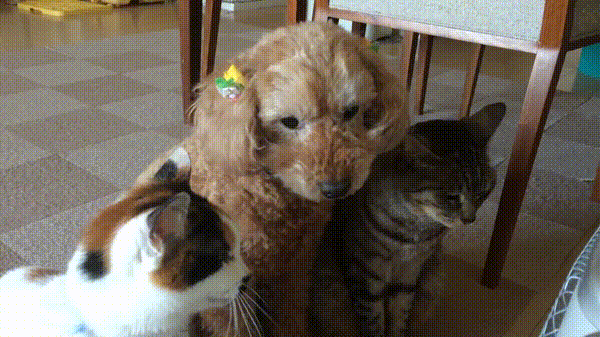 YouTube
It seems that this puppy has been influenced by his cat companions!
Please watch and enjoy the following video!
See Video Here
Although this toy poodle arrived at this home before the two cats, it seems that this tiny dog has come to imitate his feline friends!
What an adorable video!