Here is an old mansion that has been infected with a demon. It is an Exorcist-style story in which a priest is called in to exterminate the devil presence from out of the dwelling! Actually this is a cleverly produced TV commercial promoting a product called a "dirt-devil"! Please look carefully at the final scene as well as the extended video below!
There is an old woman living in the mansion where the "dirt-devil dwells.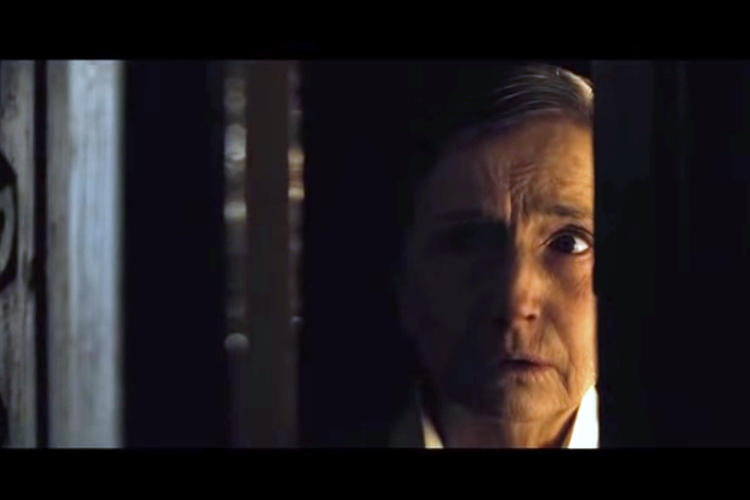 A priest was called in to drive out the "dirt-devil".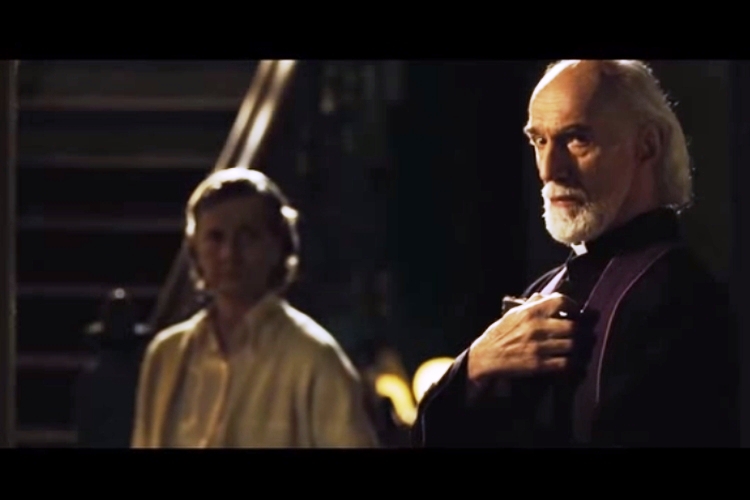 Here is the demon possessed girl stuck to the ceiling of the room!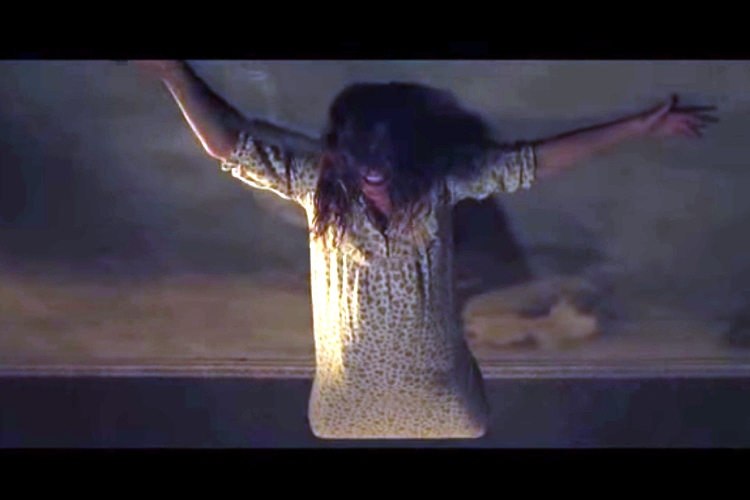 The father also surprised!