Here is a video of a cute Corgi dog named "Rod" trying to escape into a tent and exposes his butt and a short legs on video! What an adorable pooch! Please take a look and enjoy this delightful video!
Here is "Rod" attempting to climb into the tent and he is clearly struggling as his short legs doesn't allow the small dog to escape and his butt is exposed to the camera!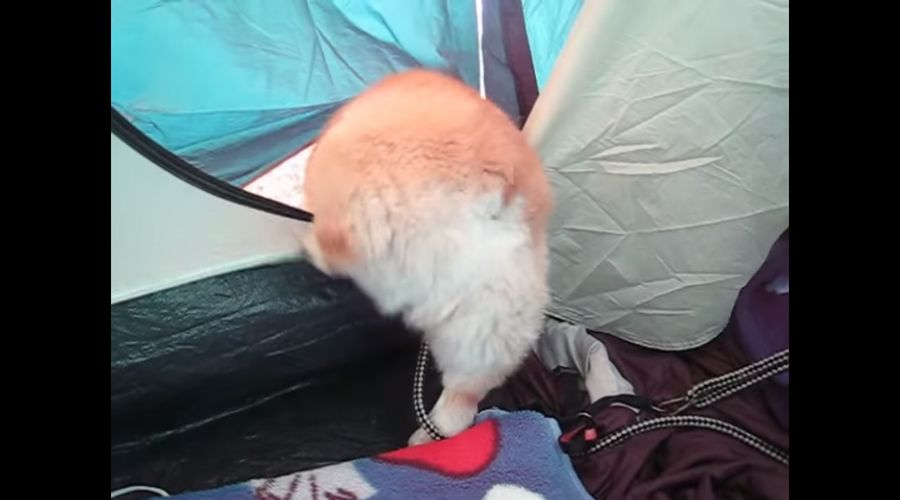 This adorable dog is having such a difficult time climbing into the tent!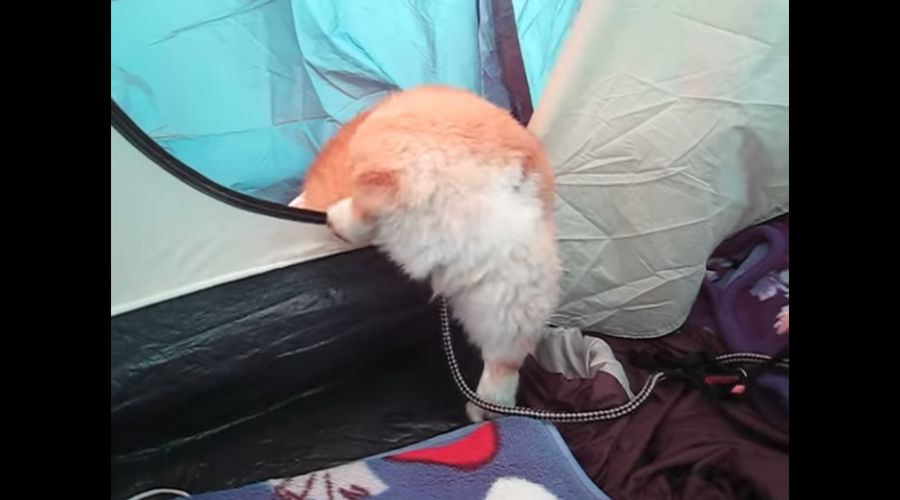 Finally, the dog could climb into the tent successfully!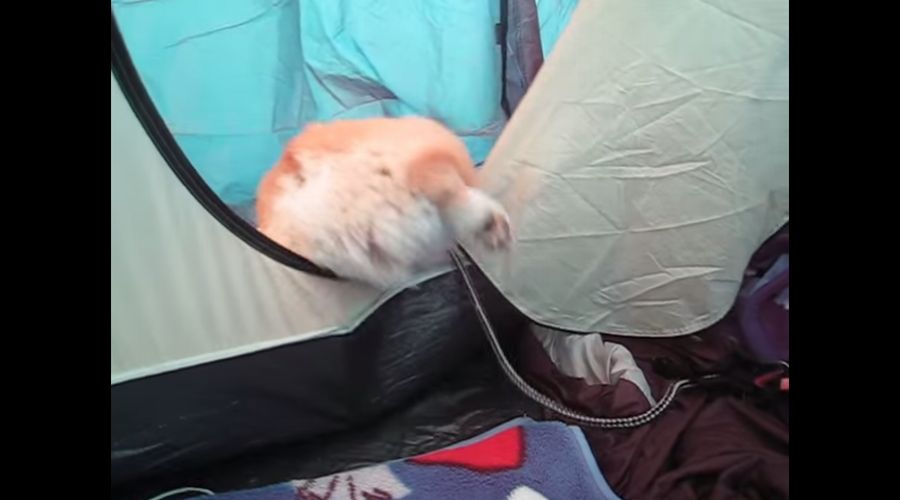 See Video Here