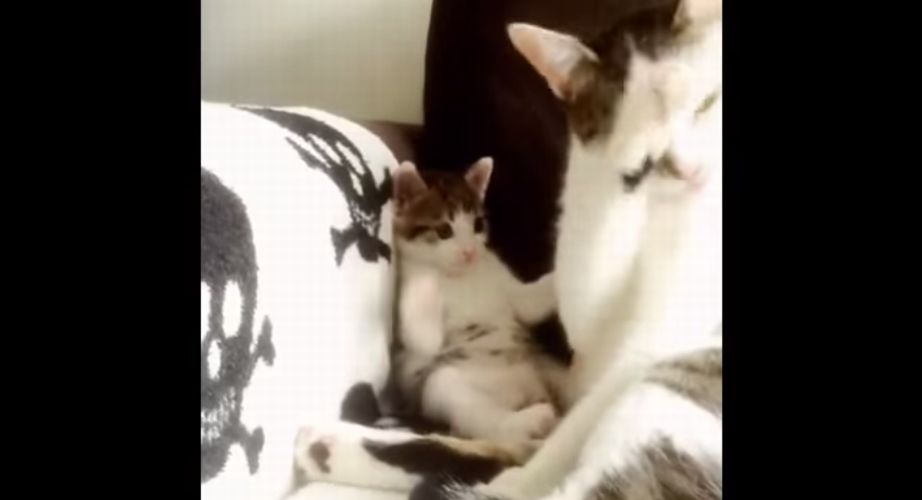 Human babies often mimic or copy their parent's behaviour. So, it appear that certain animals also have the same predisposition as you can clearly see in this video as a baby kitten is seen copying Mom's behaviour when washing themselves!!
This kitten is clearly imitating his/her Mom and it is super cute!
Mom! Look at Me! Am I doing this right?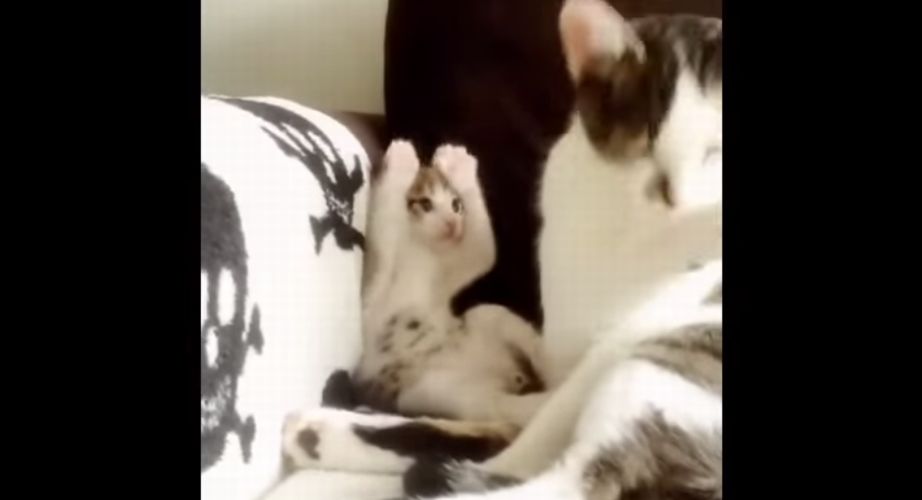 The Cat and the Kitten are so irresistibly cute!!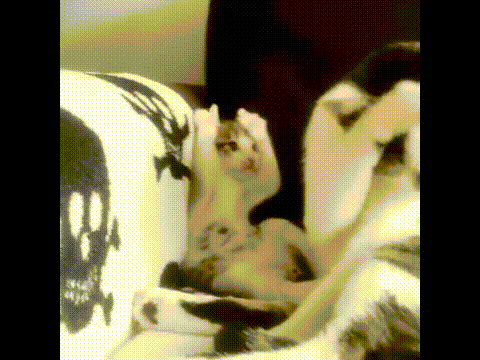 Body Washing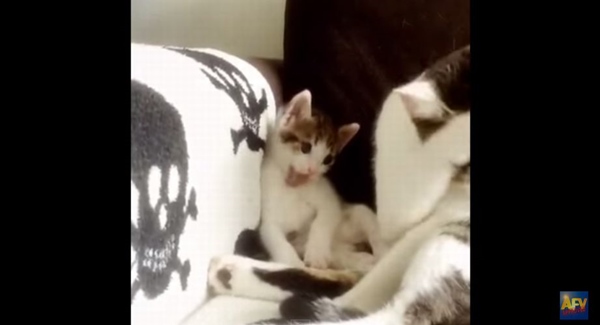 Please take a look at the video and imagine the kitten with a human voice!
See Video Here

What did you think? The kitty sounds seem similar to the sounds of a human baby who cannot yet create words when speaking. If the kitten could speak, would it communicate in the same way as a human baby?
---
source: YouTube
---