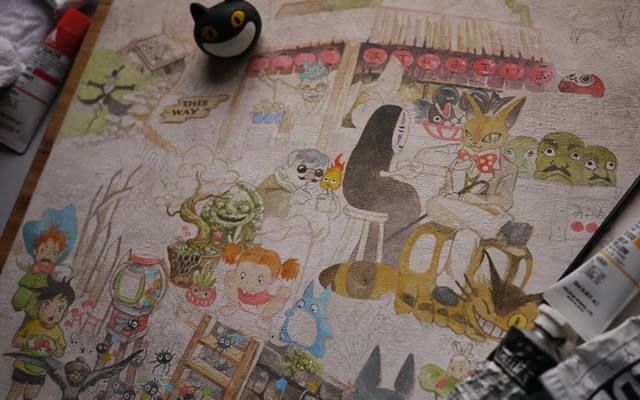 source: blogspot.jp
Philippines-based artist Mary Ann's sketched panel painting of more than 30 Studio Ghibli anime characters in a full fantasy rendering has become a popular topic overseas on the Internet.
More than 30 Characters!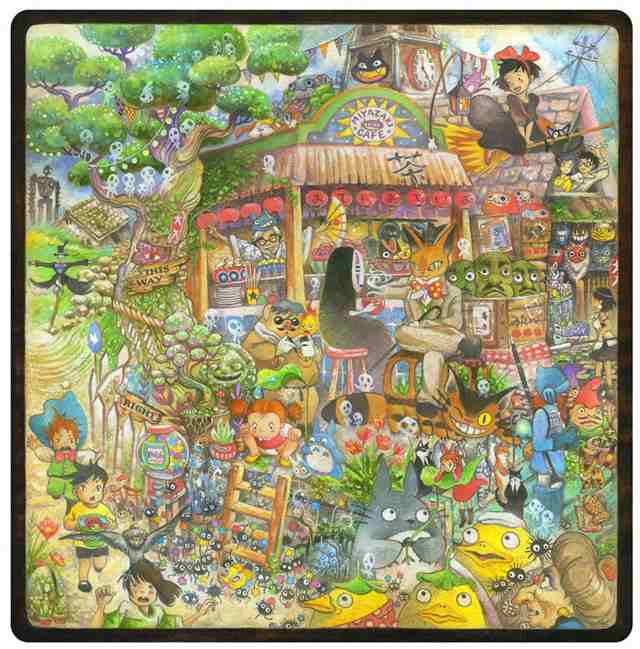 source: blogspot.jp
From "My Neighbor Totoro" and "Courier of the Witch" to "Princess Mononoke" and "Spirited Away", the vast number of characters created for these animation classics by Studio Ghibli were incorporated into this panel painting . And, the creator and founder of the Studio, Hayao Miyazaki is seen in the middle of the picture.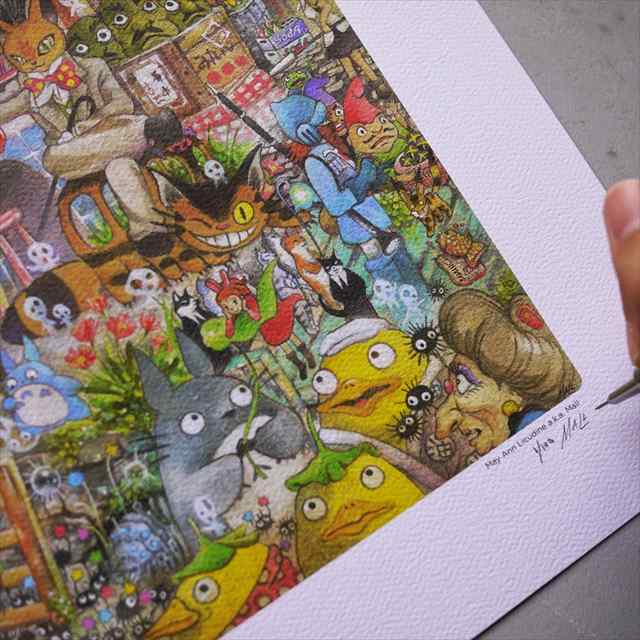 source: blogspot.jp
Characters from "Nausicaa of the Valley of the Wind" and "The Cat Returns" as well as "The Borrower Arrietty "are shown here making this picture a must-have item to any Ghibli fan all over the world!
A Chance to View All of Ghibli's Anime Characters!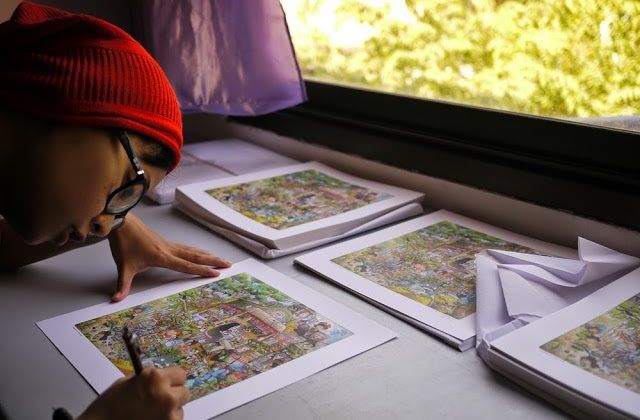 source: blogspot.jp
Hayao Miyazaki has had such a big influence on the world of anime and on my art. The detail and quality of his animation style really shines through when you want to produce this type of sketch and painting, making sure the background and colours match the  individual themes on each character created by Miyazaki. Mary-san says she did research on the "atmosphere of each character", the colour scheme (using the psychological and physiological and physical nature of colour, along with a technique to create an atmosphere of unity)As a result, this work has been strongly influenced by creations of Studio Ghibli.
&npsb;&npsb;
source: instagram.com
Mary has posted photos of her ongoing work on the Ghibli painting along with a portrait of Hayao Miyazaki on Instagram.
What do you think?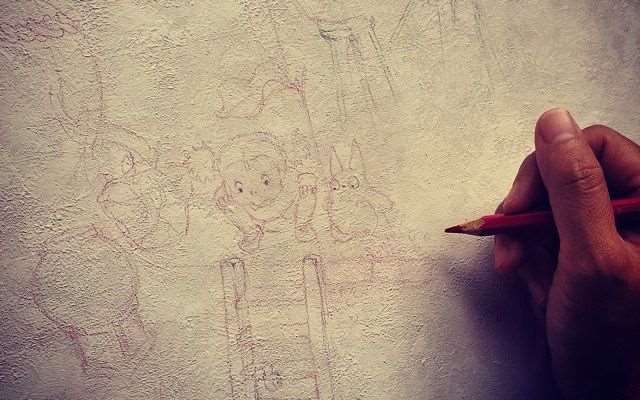 source: blogspot.jp
Mary will continue to draw carefully and quickly sketch with a pencil while looking at the animation. It looks fantastic at this point!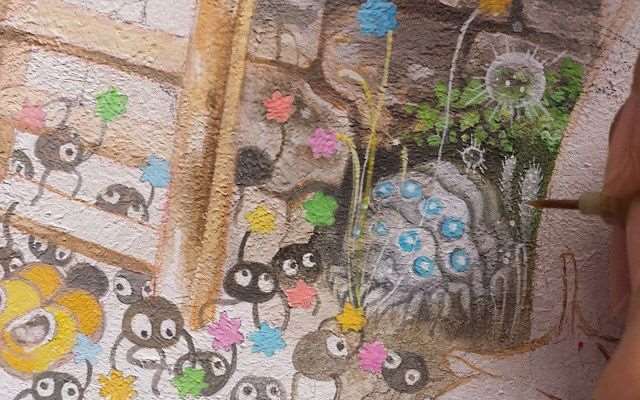 source: blogspot.jp
After that, using acrylic paint on the sketched drawings is the next step using colours that capture the mood, atmosphere and personality of each character and completes the process.
It really is incredible that Ghibli animation has such a great deal of influence not only in Japan but overseas as well!
---
source: blogspot.jp /

instagram.com