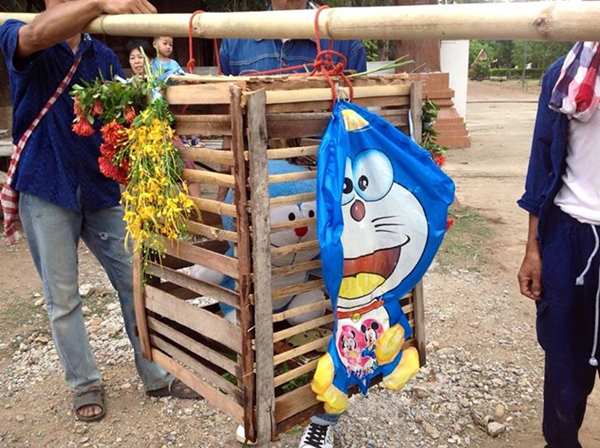 A severe drought in the Phrae Province of Thailand had caused corn began to wither as countless traditional rain-making rituals took place in a plea for rain.
Originally, a black cat was placed in a cage at the shrine and transported around the village by the villagers. The cage would be shaken vigorously and throw water over the cat but ritual was stopped from the point of view of animal welfare. A replacement cat was needed for their ritual.
Why Doraemon?
"Because there was no other cat doll who seems to have answered their prayers for rain."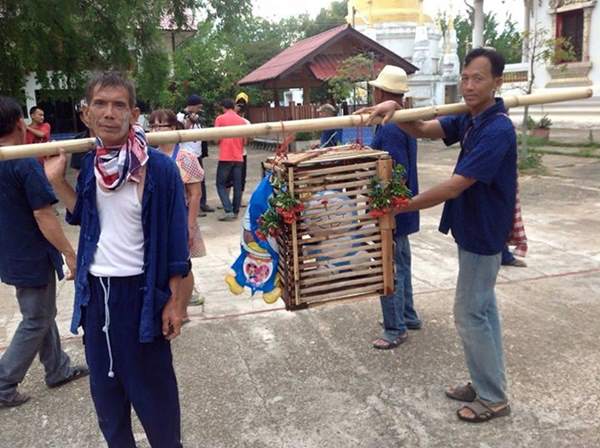 The entire village was dancing as they walked to the temple.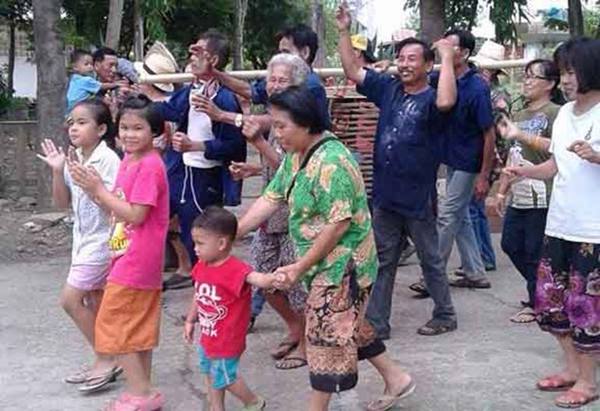 Children enjoyed looking at Doraemon! ! Immediately after this ritual, villagers in the village rejoiced as clouds finally appeared in the sky. After a very long time, it finally started to rain!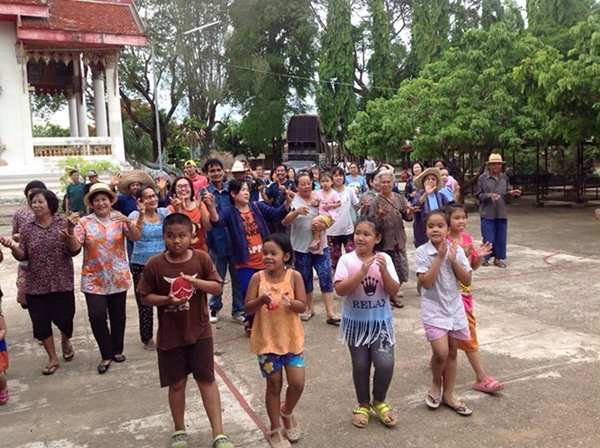 After the ceremony Doraemon seems to have been enshrined as a guardian angel in the temple of the temple!
---
source:

thairath


source:

Facebook
---