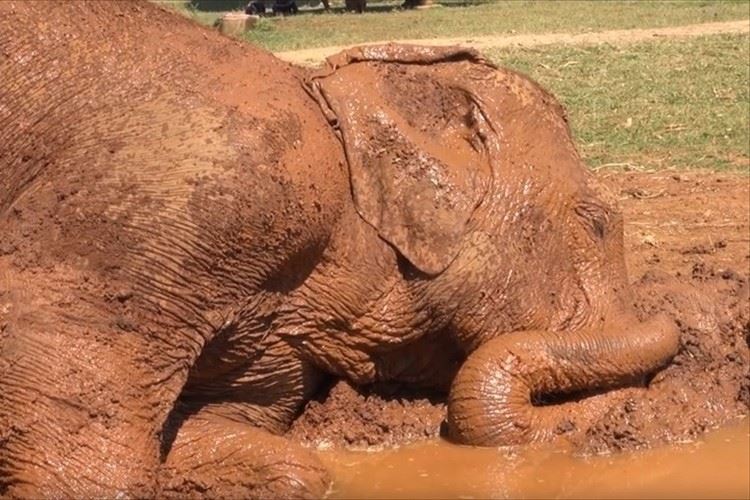 source: YouTube
Here is a video of a large elephant apparently having an afternoon nap in a pol of mud! The image of such a large animal completely covered in mud from head to toe is a delightful image that is certain to make you smile!
This elephant's name is "Suyazuya" and he resides in the Elephant Nature Park in Thailand.
Here is the elephant strolling over the mud pool.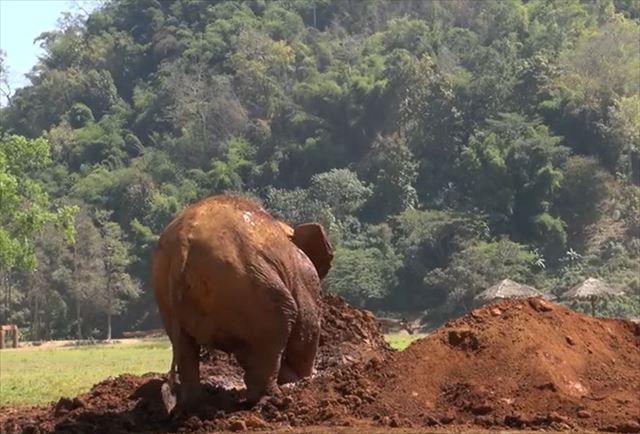 source: YouTube
The huge beast slowly lies down into the mud and starts to roll around until mud has totally covered every part of its skin.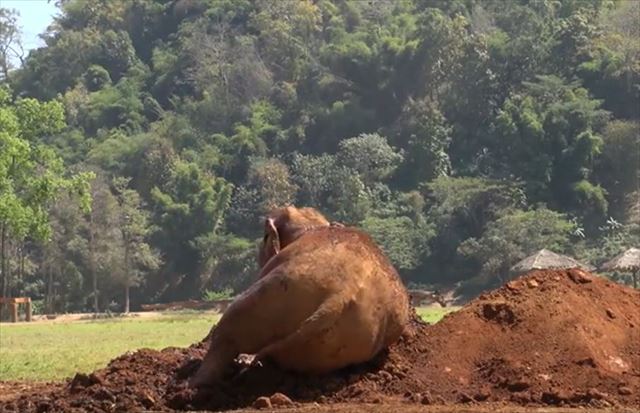 source: YouTube
Then, "Suyazuya" closes his eyes and falls asleep in the mud pool! Have you ever seen an elephant look that content before?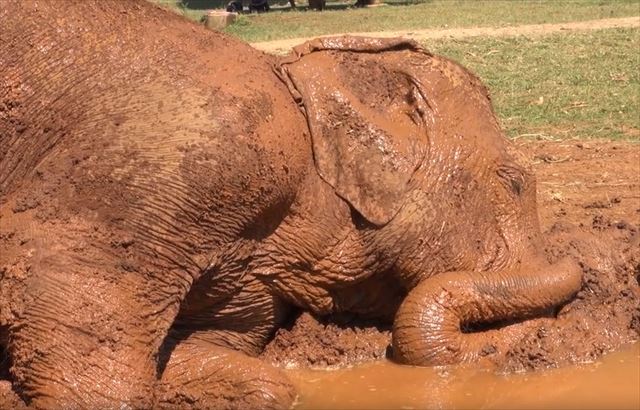 source: YouTube
The elephant has changed colour and now looks like a muddy brown elephant rather than a dark grey!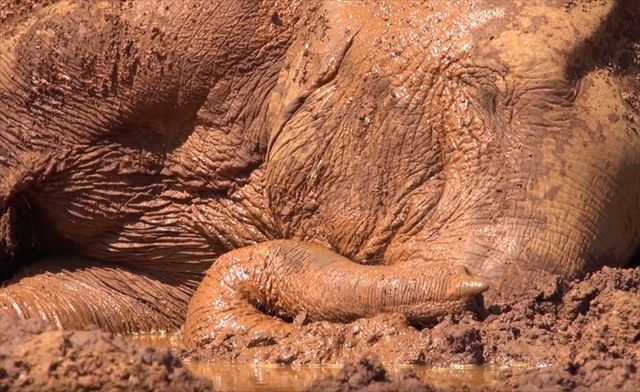 source: YouTube
What did you think?
Elephants are said to have very sensitive skin and the huge beasts like to cover themselves with mud to keep them cool in the sweltering weather of Thailand and to repel insects!
The huge animal looks completely content with the world at this moment.
Please take a look and watch the extended video below.
See Video Here
source: YouTube
---
source:

www.youtube.com
---