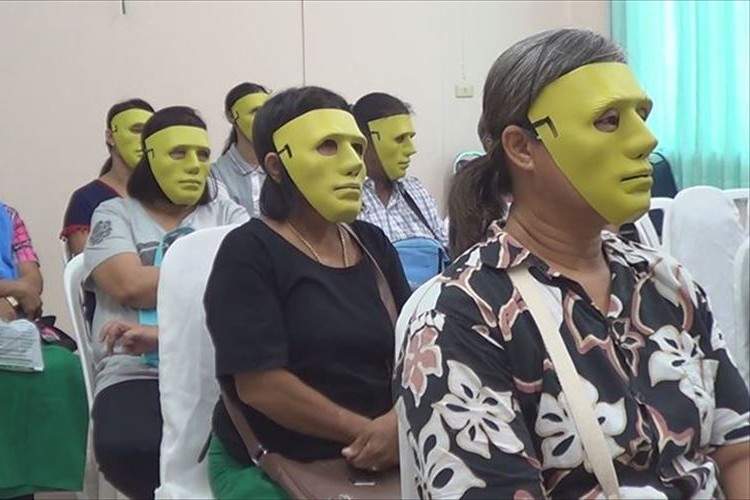 source: facebook
Here are some interesting images of some women sitting in a hospital's waiting room in Thailand wearing a mysterious mask! Almost all of the women are doing so and this unusual behavior became a hot topic of discussion with online viewers from all over the world recently!
These women are sitting in the waiting room of the gynecology department at Nong Klot Hospital which is located in northern Thailand and is famous for producing delicious bananas!

source: facebook
Here are the women wearing these strange masks!

source: facebook
Why are they wearing a mask at the hospital!
These women are waiting for a free of charge cervical cancer test (pap test) which could lead to the early detection of this disease. However, these women chose to wear masks to protect their identities and reduce the potential for gossip and rumor that they may have cancer!
It seems that avoiding "shame" was still very powerful in this rural community!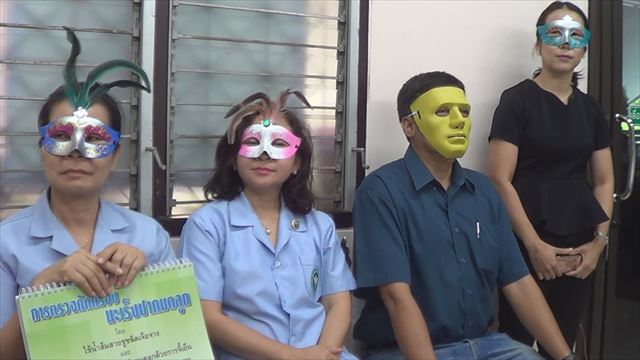 source: facebook
Almost all of the hospital staff are also wearing masks. This hospital is full of masks!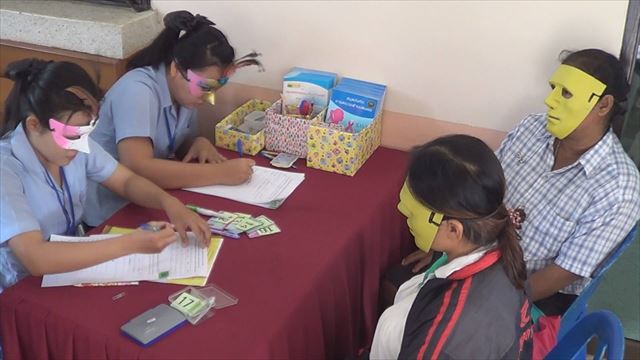 source: facebook
What did you think?
The hidden identities of both the doctor and patients is an innovative method to treat this type of illness as public embarrassment and prejudice towards modern medical treatments slowly disappears!
I hope that these women will all live a happy and healthy life without any serious medical issues!
source: facebook