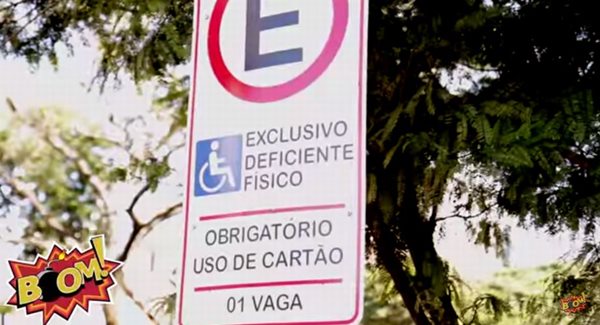 Unfortunately, many people park illegally their cars in parking spaces for people with disabilities every day all over the world.
In Brazil, a video posting organization called  "Canal BOOM" posted this incident online and eventually shamed the driver with their protest to drive away. A very effective technique to highlight this type of activity though it is not common at all in Japan!
Sanctioned and Exposed on Candid Camera!
This car was illegally parked! This driver will be in trouble!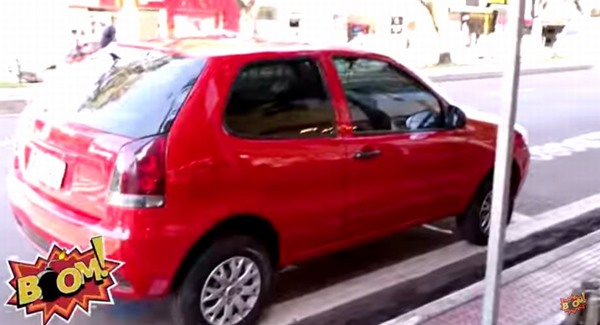 Many sticky notes were left on the tire.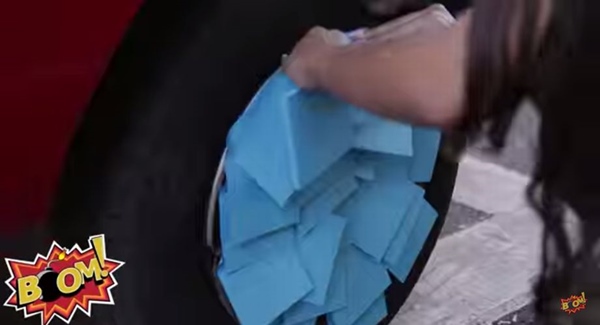 More and more sticky notes of protest were left on the body of the car.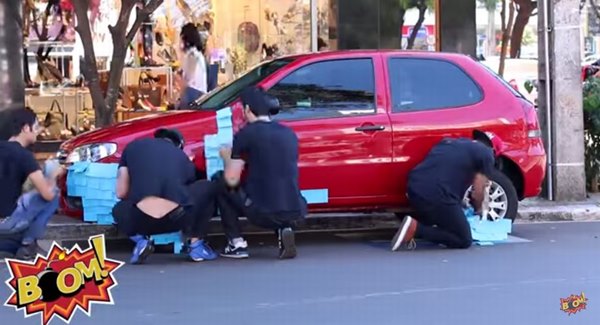 Passers-by became more curious.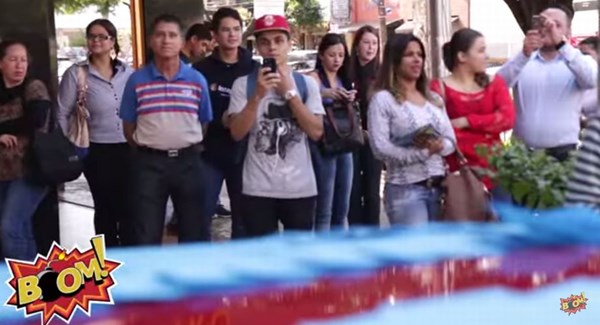 The appearance of a person with disabilities photographing the scene for more online protest.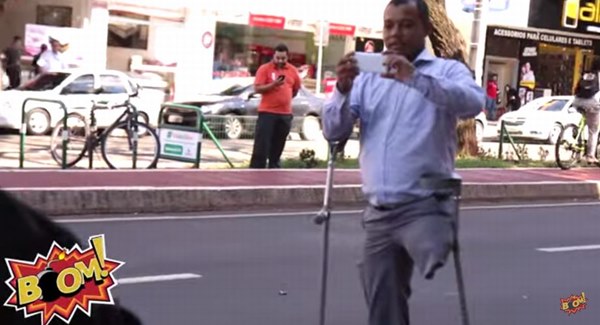 The police also came, but protesters explained their protest and the situation. how the organizers were convinced explained. (The protesters activity would usually be stopped by the police in Japan)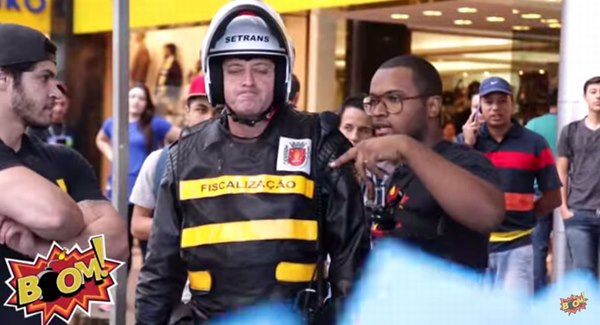 The illegally parked car is now totally covered in sticky notes with a symbol of disability parking on the hood of the car. Fantastic!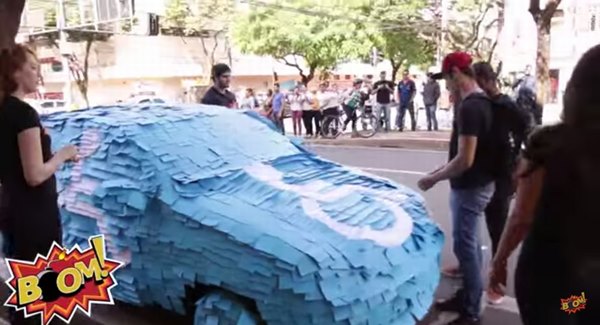 The owner finally returns to his car and a big surprise!
Many onlookers look on as the embarrassed driver tries to remove enough of the sticky notes to drive away from the scene.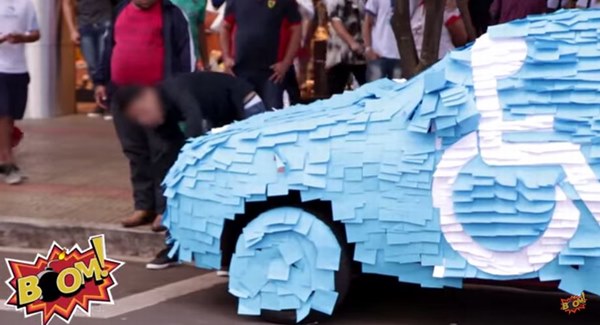 The driver complains to the police but they do nothing to aid the driver.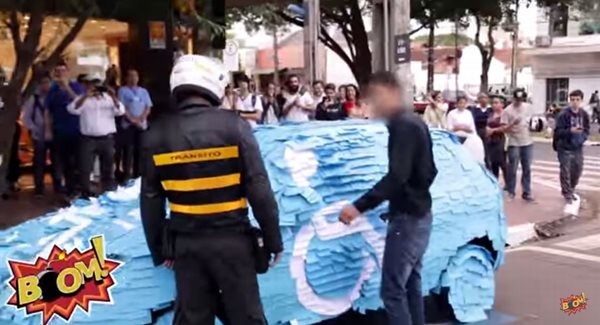 The desperate driver finally tries to escape by removing just enough sticky notes!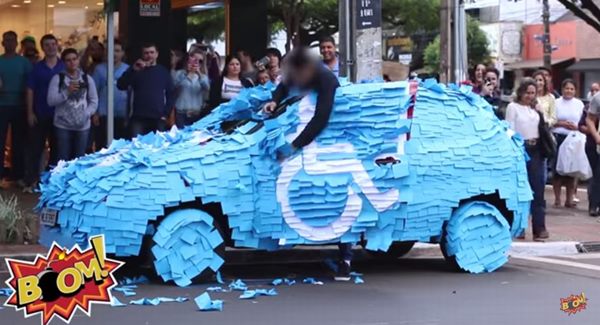 He slowly drives away but his illegal deed is now a moving billboard. It is a very embarrassing exit for the driver.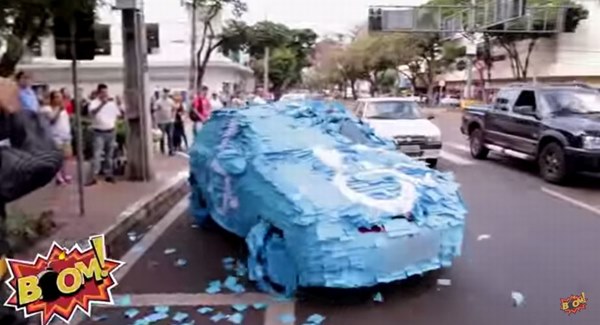 Onlookers look on as the car slowly leaves the scene.
See Video Here
This was a unique approach to this occurrance that proved to be very effective.
---
source:

YouTube
---