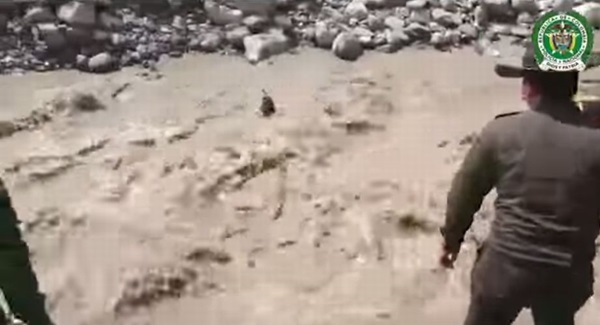 A Colombian police officer displayed unbelievable bravery when he risked his live to rescue a dog that had fallen into a swollen river and was being whisked away to certain death!
The location of this rescue occurred in the northwestern region of Columbia where a large-scale landslide had occurred as a result of heavy rains. The dog had fallen into the river and was being carried away by the rapid floodwaters.
A police officer who see the distressed pooch struggling in the river decides to leap in and rescue him!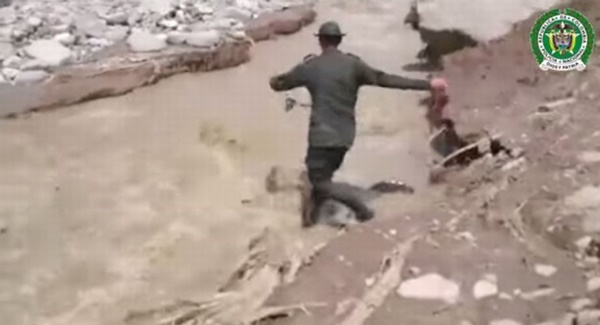 As he stands his ground in the fast moving water, he reaches out to grab the dog before the animal is carried away downstream.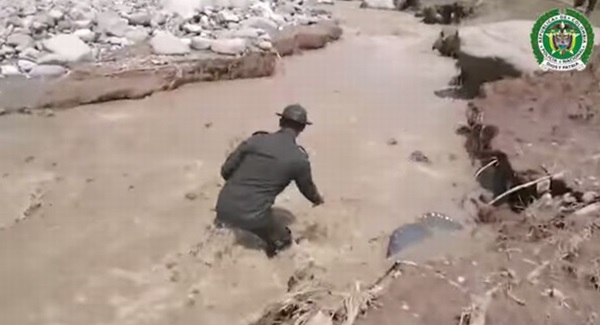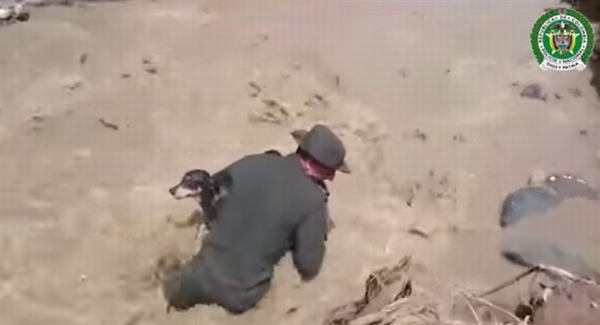 Safe! The rescued dog in the arms of the brave policeman.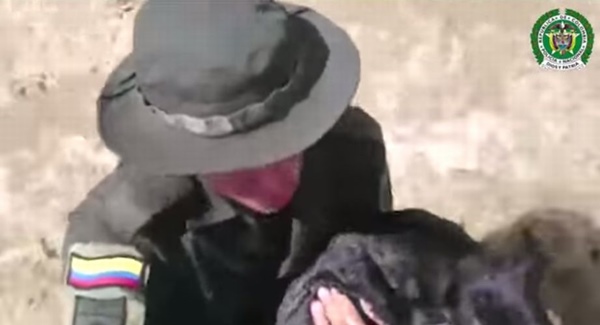 The dog was given emergency treatment at the scene immediately following his rescue from the river.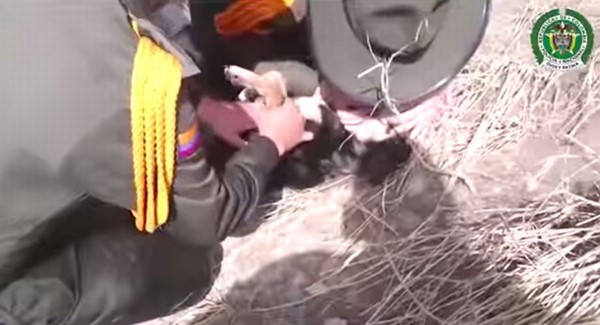 This dog was fortunately saved by courageous actions of this fearless police officer.
See Video Here
Many human lives were lost during this landslide and flood but many people were also saved by the bravery and hard work of police, search and rescue and medical emergency staff!
This dog was the pet of some family and the officer showed compassion to rescue the animal from certain death.
---
source: YouTube
---