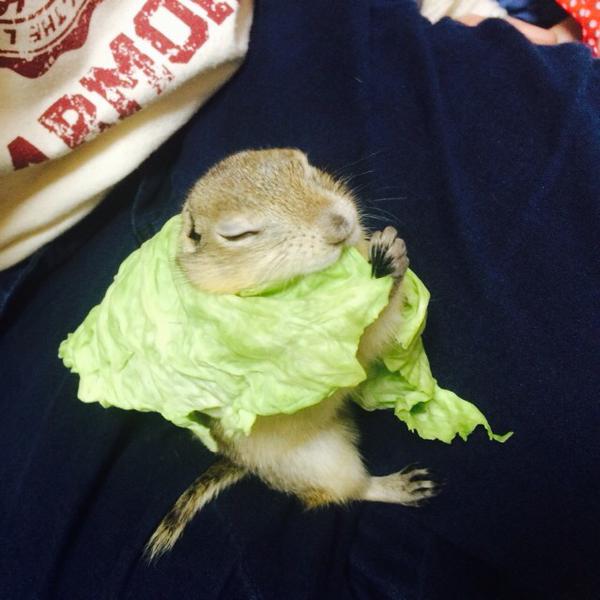 This squirrel appears to be sleeping wrapped in a cabbage leaf!?
Is the squirrel trying to imitate a cabbage roll?
The baby squirrel is imitating a cabbage roll. Wearing a cabbage leaf like this is so cute!  #Richardson ground squirrel # Tenkun pic.twitter.com/iFZB8giH4w

– Magnin Basic Sutada (@ std0267) 2015/3/31
The baby squirrel loves to eat vegetables. And this cabbage leaf can be used as a blanket or as a delicious snack!

This is an adorable image of this baby squirrel and his cabbage leaf blanket!
---
source: Twitter
---