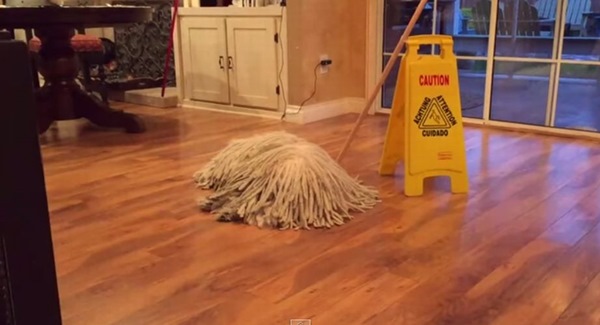 Here is a photo of an extremely large mop in the center of a wooden floor with a sign nearby warning that the floor is dangerous to walk due to the recent cleaning.
Does the mop look a little large to you?
When the "mop" suddenly moves and starts to walk away, the actual truth is revealed. In fact, the "mop" is actually a large dog who had been sleeping next to the floor mop.
Here is the dog getting up and casually walking away from the scene of the visual deception.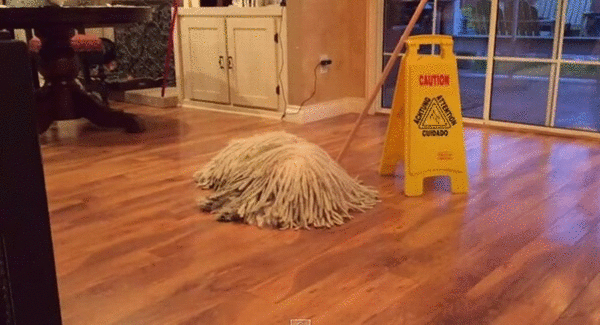 That is one shaggy dog who was placed near the floor mop by the mischievous owner of the pooch!
Here is the dog walking away from the scene unaware of what just happened.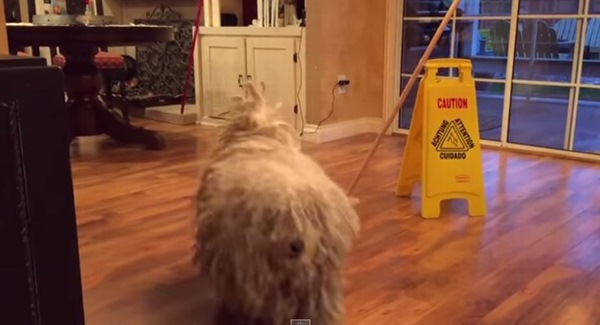 This cute dog really does look like a mop!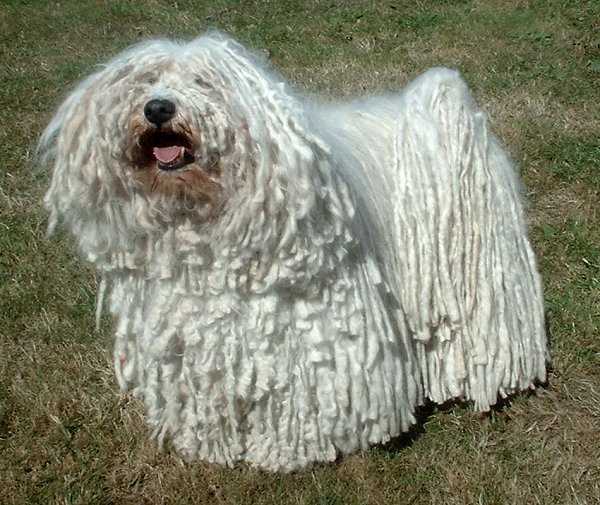 ---
source: Wikipedia
source: YouTube
---