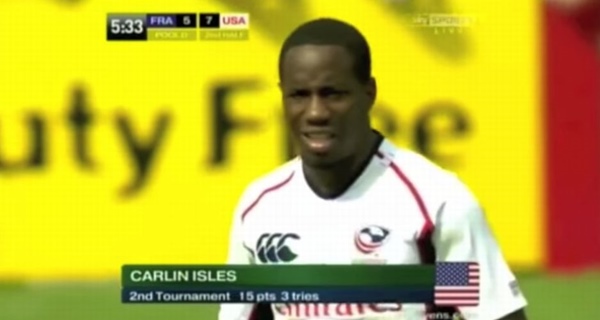 Here is amazing video featuring a rugby player of the Carlin Isles team who was a former track and field athlete who was training to compete at the London Summer Olympic Games in 2012. He has a personal best time of 10.13 seconds in the 100 meter dash which would make him the fastest rugby player in the world!
He has since changed sports and is a rugby player now though he has only been a professional for just 12 weeks! Please take a look at this video that showcases his amazing sprinter's speed!
See Video Here
His electric pace completely leaves the opposition's defender behind!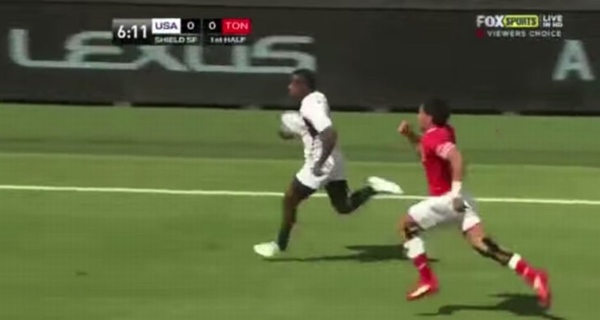 He could be a big success in his new sport!
source: YouTube