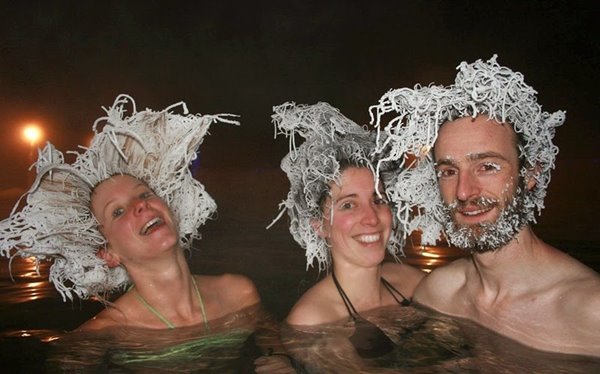 Here is a contest which is held in February every year at a place called Takhini Hot Springs, Yukon in Canada. "The Takhini Hot Springs Hair Freezing Contest" has accumulated a large number of amazing photos of people enjoying the hot springs in the freezing cold temperatures outside so much so that their hair ices up into fantastic shapes and designs! Here is the Facebook page for more details just click on the website link here. Takhini Hot Pools on Facebook.com
The temperatures in February at the hot springs can reach an amazing -30 degrees centigrade so wet hair freezes instantly outside. Photos of people's frozen hairstyles was posted on the Facebook page of "Takhini Hot Pools" and the winner of the wildest frozen hairdo is awarded CDN $150 dollars in cash. Incidentally, the above image is the winning photo of the year!
Here are some photos of participants having fun at the hot springs and showing off their frozen hairstyles!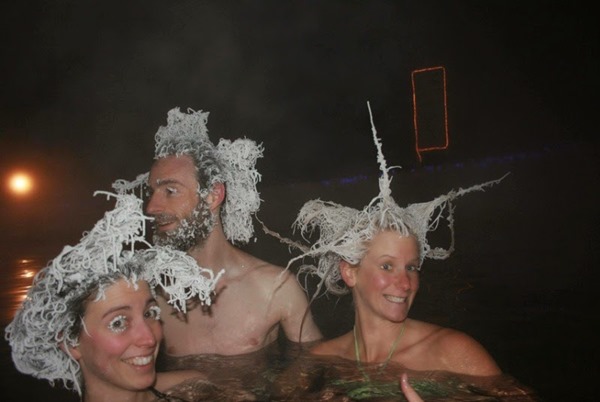 Even their eyelashes are frozen!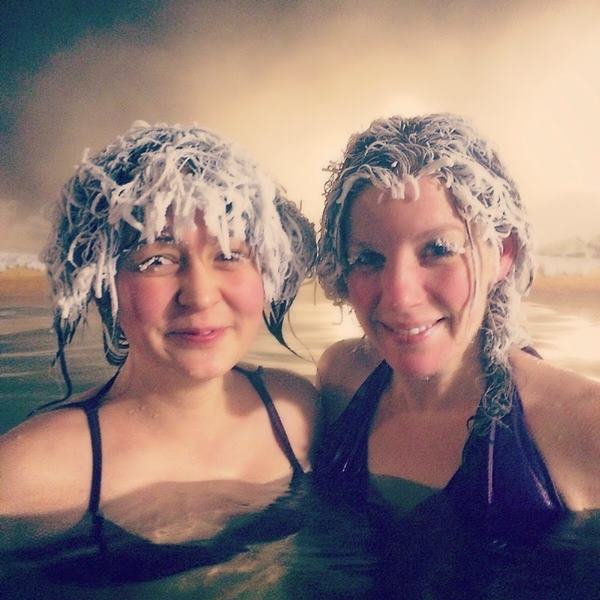 You can clearly which part of this man's body was immersed in the hot springs and how his face and beard was exposed to the freezing air!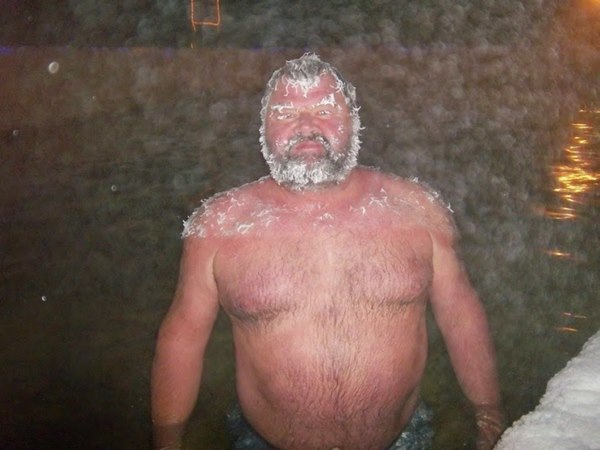 Here is a stunning tower of hair!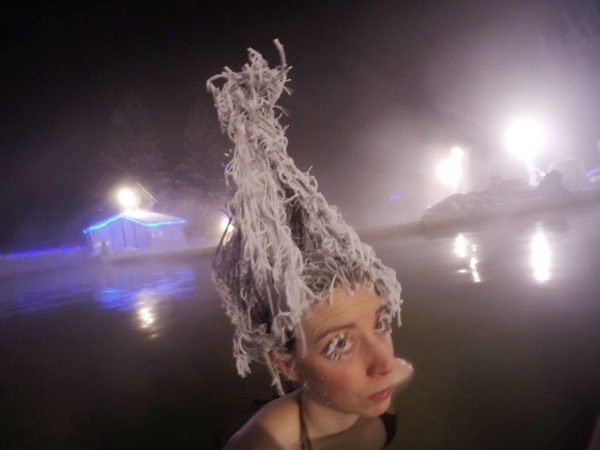 This is a great smile with a wacky frozen hairstyle.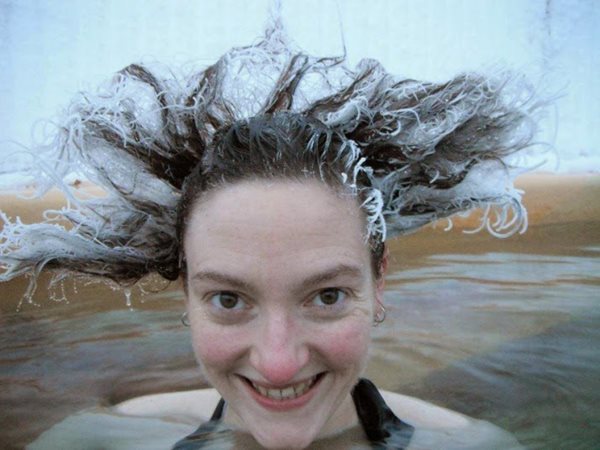 Here is a photo of the Takhini Hot Springs in the summer which looks absolutely breathtaking!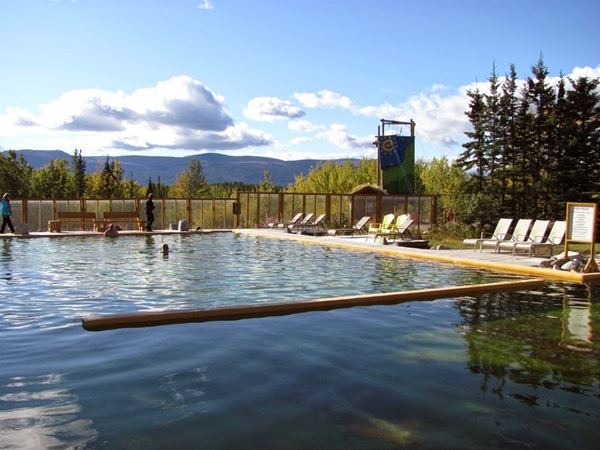 See Video Here
People's hair can be frozen in just 60 seconds in February so please try and visit this beautiful area of Canada and enjoy the hot springs of Takhini! in the Yukon.
---
source: YouTube
source: amusingplanet
---