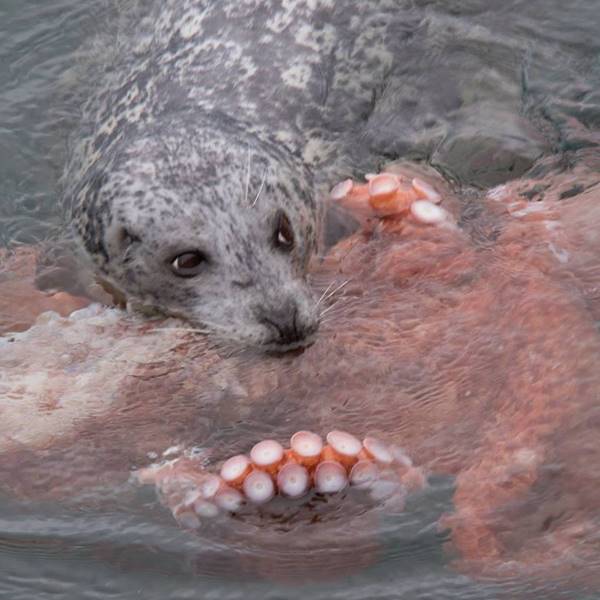 Here are some amazing photos of an epic battle between a giant octopus and seal taken by Canadian photographer Robert Lanson which has become an overnight online sensation with viewers worldwide!
These photos were taken on the west coast of Canada near the city of Victoria while Lanson was out for a walk with his family. It seems that the seal and the octopus were locked in a long struggle as shown here in these photos and neither creature wanted to give up the fight!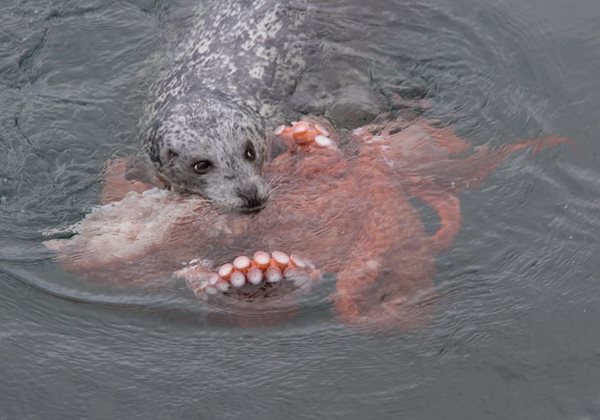 The octopus was estimated to be about 1.4 meters in length and here you can the tentacles of the sea serpent wrapped around the body of the seal!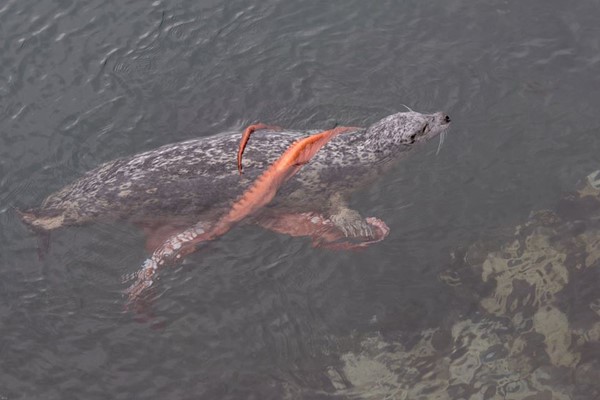 Now, the seal looks to be in some distress as the octopus attempts to wrap all of its eight arms around the head of the seal!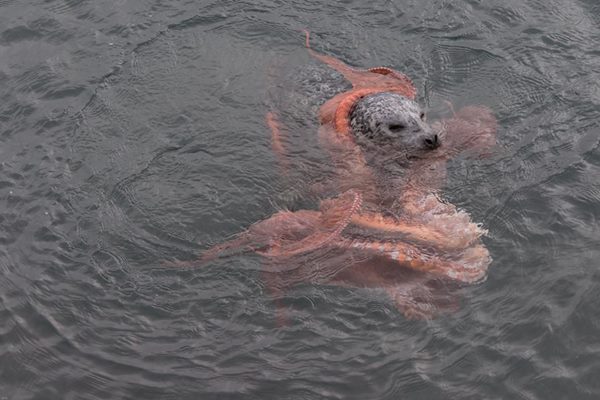 Please see the serious expression of this seal!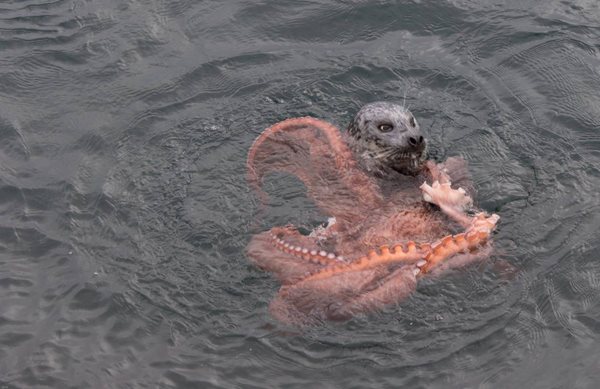 After struggling with each other for over 10 minutes, the octopus finally gave up the fight from exhaustion! It seems that seals enjoy hunting and eating octopus so it is very rare to see such a large octopus survive an encounter such as this!
Please watch and enjoy the extended video of this fight for survival between these two amazing creatures!
See Video Here
It was a real shock to see just how ferocious this fight really was!
---
source: huffingtonpost
source: YouTube
---