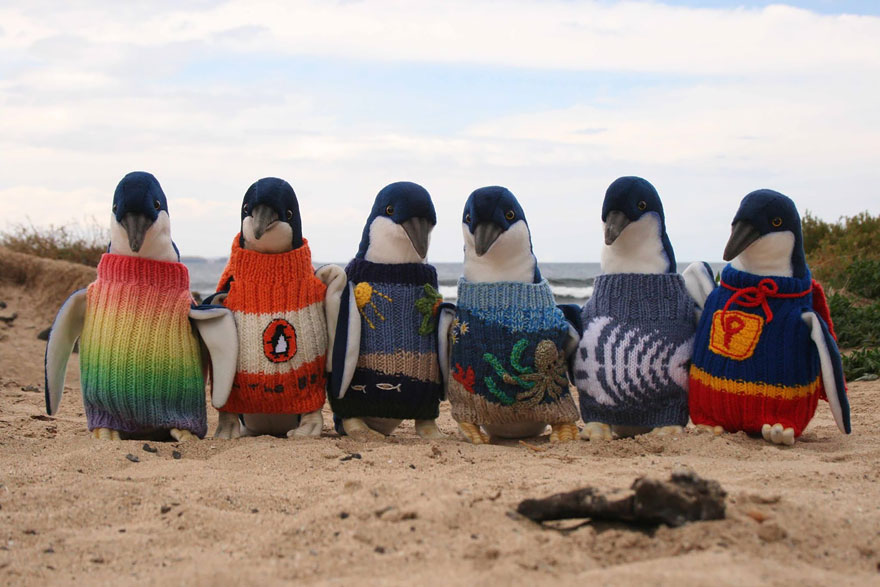 Here is a delightful photo of some penguins who are wearing their own uniquely designed sweaters courtesy of a 109-year-old great grandfather from Australia who has a passion for knitting for these cute creatures.
Here is a photo of the 109-year-old great grandfather named Alfred.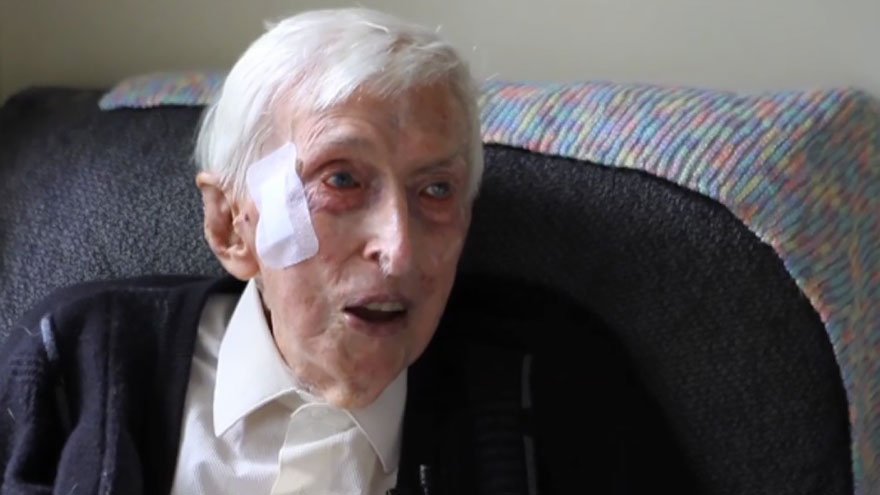 Alfred felt compelled to contribute to a project called the "Penguin Foundation" which is located on Phillip's Island in Australia. Here is an explanation of the "Penguin Foundation" and its activities.
Damaged by the oil spills of fishing boats and other commercial sea vessels, the project made a public plea requesting "knitted sweaters" for the rehabilitation of penguins which are now protected. According to the Penguin Foundation, the penguins who have been subjected to oil spills have sustained significant harm to their sensitive feathers and skin making them susceptible to loss of body temperature. The "knitted sweaters" help to keep the animals warm and at a stable temperature.
source: irorio
Phillip's Island is now the protected habitat of the world smallest penguin species called "fairy penguins"!
Here is a "fairy penguin" actually wearing one of Alfred's hand knit sweaters.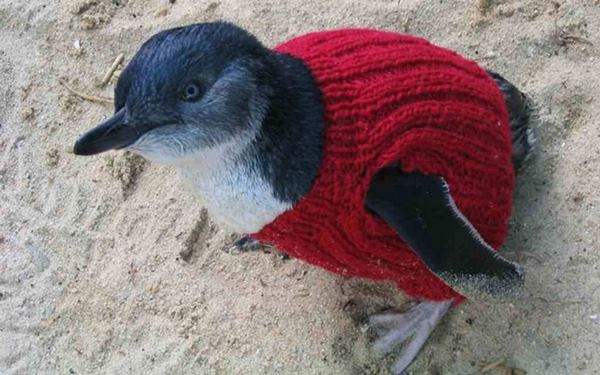 Alfred has contributed several of his handmade creations to these adorable animals and the efforts of this kind hearted "Super Great Grandpa" have been noticed in the Australian media and with people all over the world!
When asked what is his secret to living a long and healthy life, Alfred simply commented that "life happens every morning" and his selfless effort to protect the "fairy penguins" with his knitted sweaters is proof of his daily dedication to a project that he cherishes!
This story is truly inspirational in so many ways and this elderly gentlemen is an example to people of all ages everywhere.
---
source: mashable
source: ninemsn
---