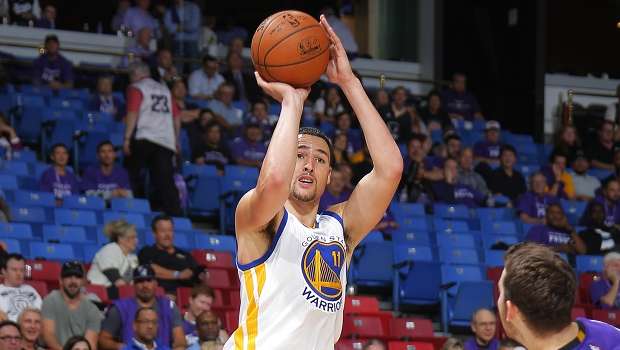 On January 23rd 2015, shooting guard Klay Thompson player of the Golden State Warriors established new NBA record by scoring 37 points in the third quarter in just 10 minutes in a game versus the Sacramento Kings. The Warriors won the game by a score of 126-101 and Thompson scored 52 points during the game.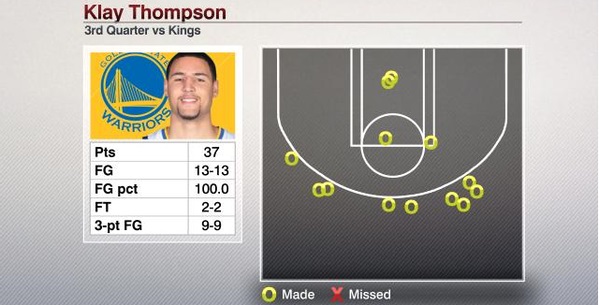 Here is a breakdown of Thompson's shots during the third quarter of the game in which he shot a perfect 13 out of 13 field goals (which included 9 three-point field goals pictured above).
Thompson's perfect provides an excellent example of achieving a high level of performance called "playing in the zone" and Thompson commented on his spectacular performance.
I just wanted to try to continue to keep shooting and not make poor shot choices which would hurt the team.
See Video Here
The previous record for the most points scored in one quarter is 33 points in one quarter matched by both George Gervin in 1978 and Carmelo Anthony in 2008. This newest record will arguably not be broken for a long time!
Clay Thompson achieved an amazing scoring feat!
---
source: YouTube
---