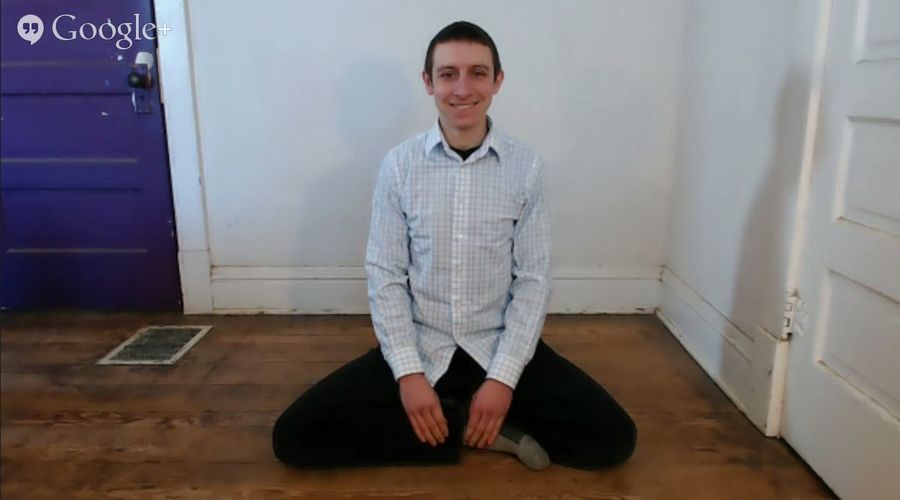 Here is a photo of Benjamin Bennett who is an on air personality on YouTube and provides entertainment for people who like to watch long running videos with little or no activity or content. Benjamin's performance consists of sitting in a meditative pose and smiling into the camera without any talking for up to 4 hours!
Benjamin Bennett's YouTube Post.
Benjamin's first YouTube video in July 2014 begins with silence.
▼ For the first 3 minutes, there is no one on screen!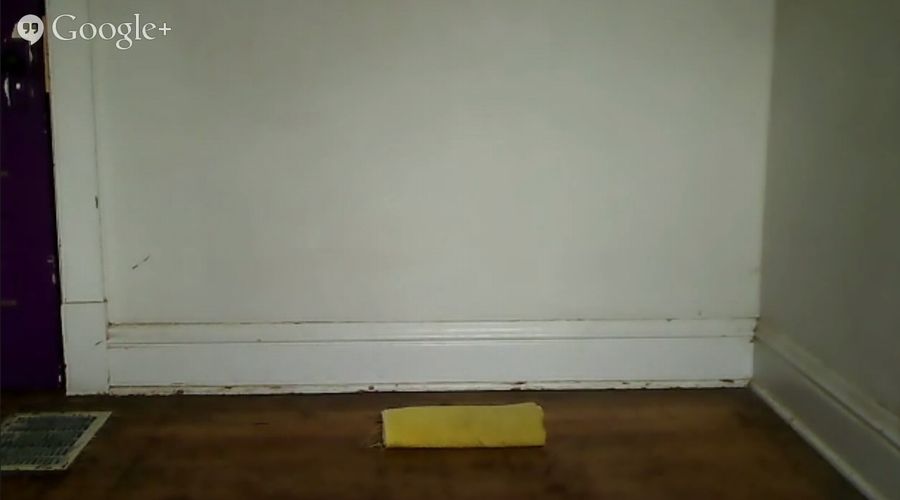 ▼ Benjamin walks into the room.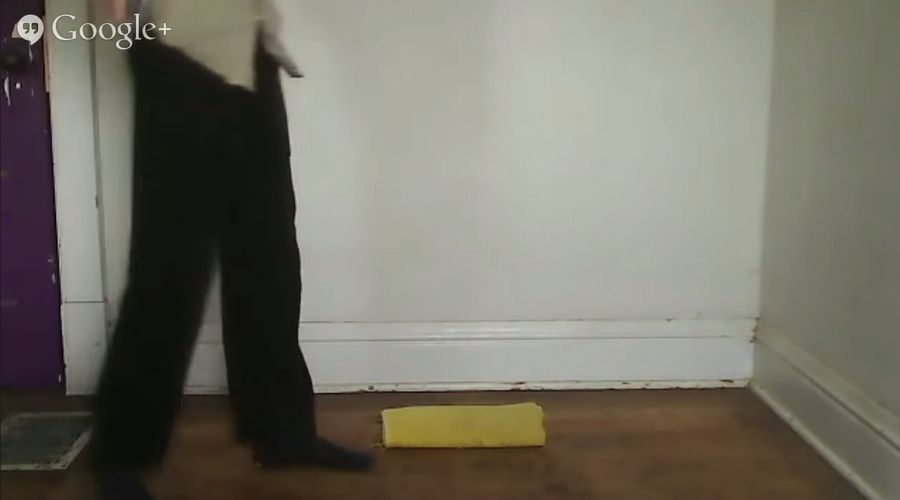 ▼He then checks his messages on his mobile phone.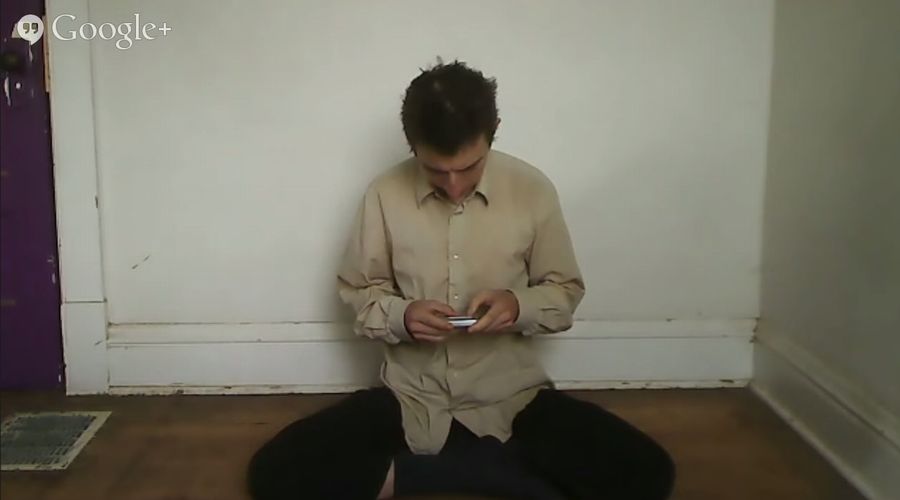 ▼ Now, he faces the camera and smiles.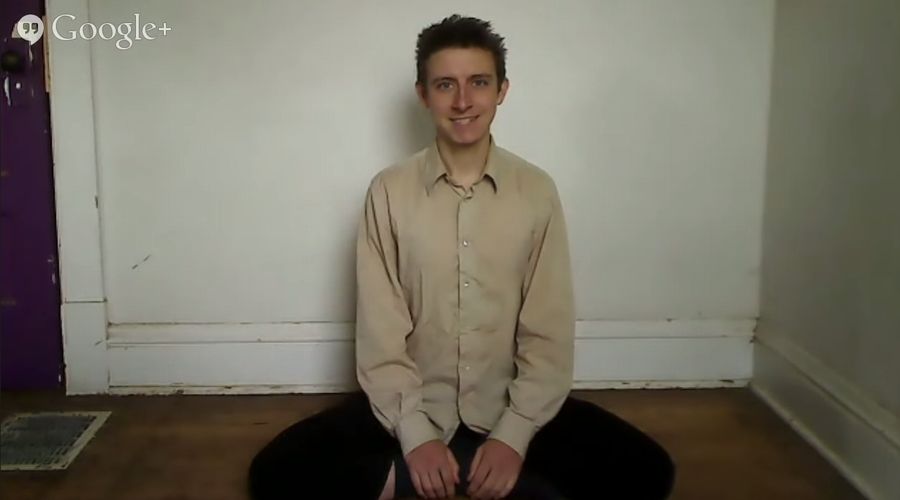 ▼ 4 hours later, he looks quite tired but he is still smiling!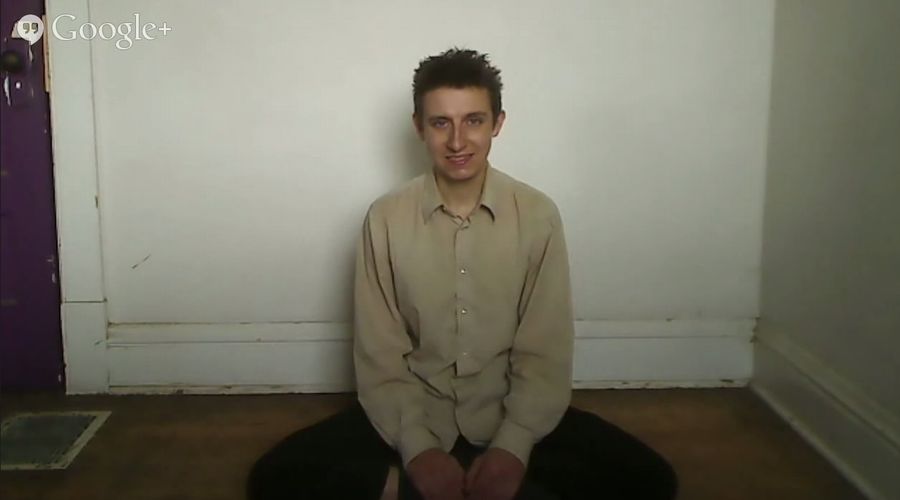 See Video Here
36 Video Posts Equalling 144 Hours!
Benjamin's video posts consists of sitting and smiling for 4 hours in the same fixed position  with the only difference is the different clothes he is wearing.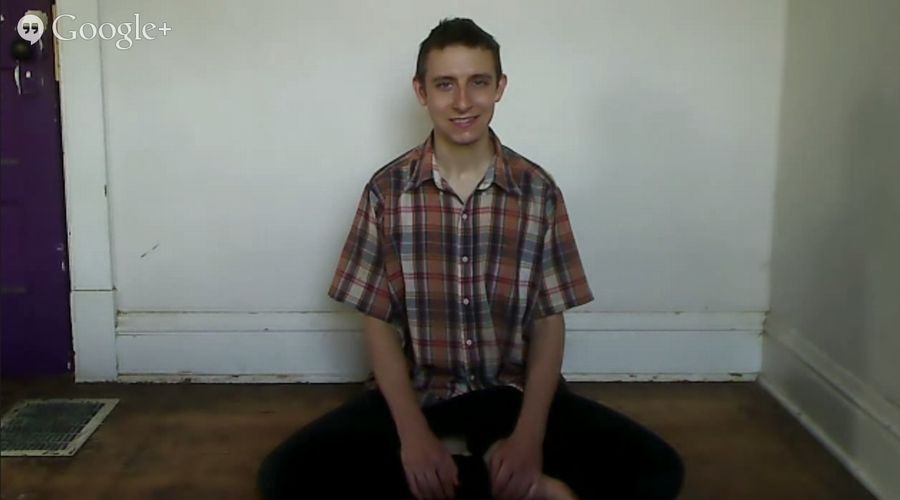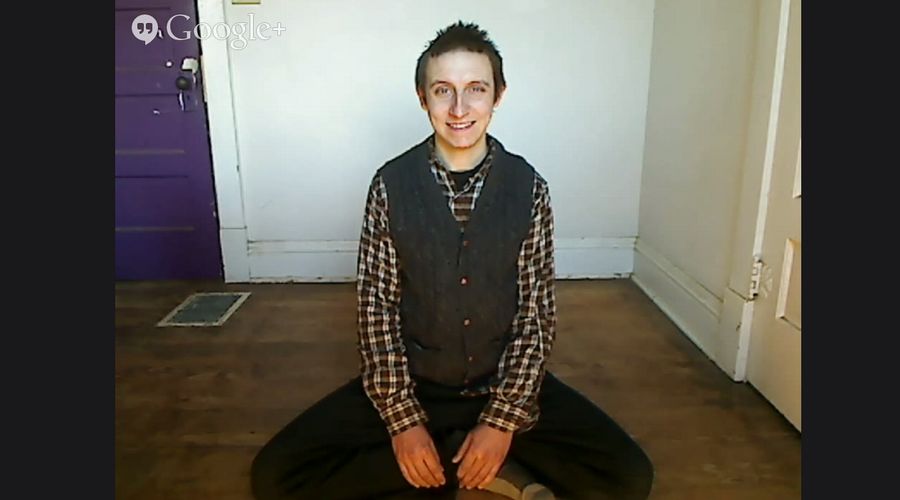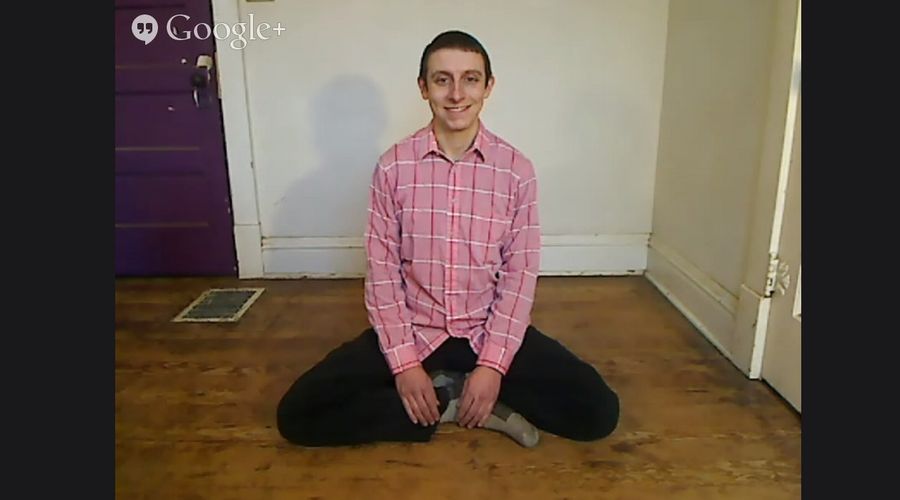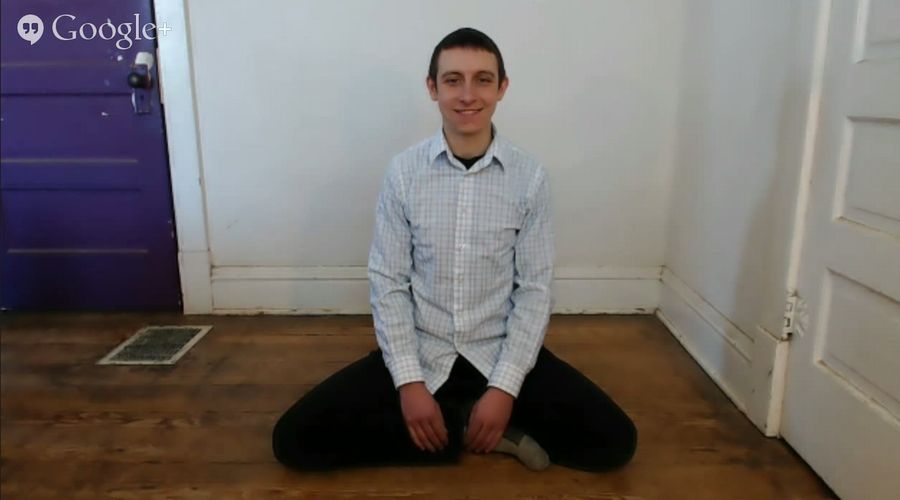 Is This Real or Just an Image?
Questions naturally arise as to whether this person is actually sitting there for 4 hours or is it a visual deception. Carefully monitoring Benjamin's face may reveal the truth.
This is still a smile so it appear to be authentic at this point.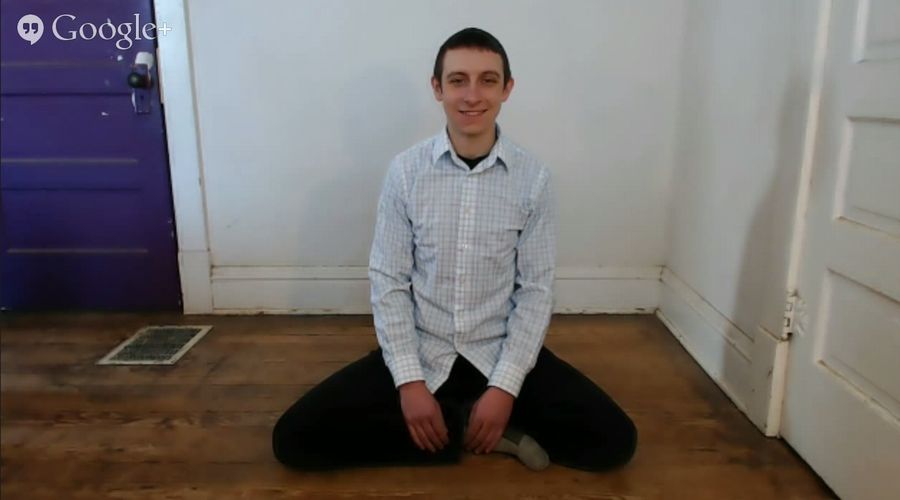 The smile remains exactly the same.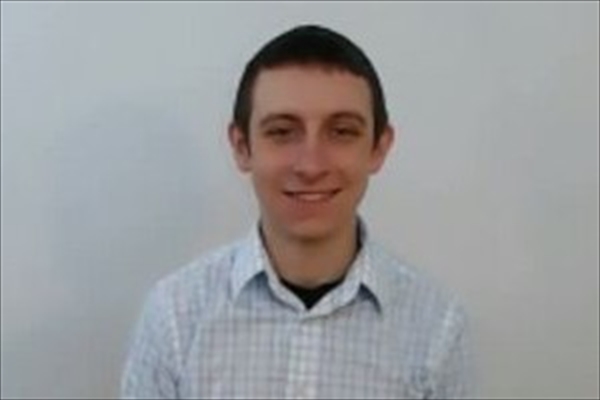 This is the full extent of activity in this video positing. What you see here is what you get.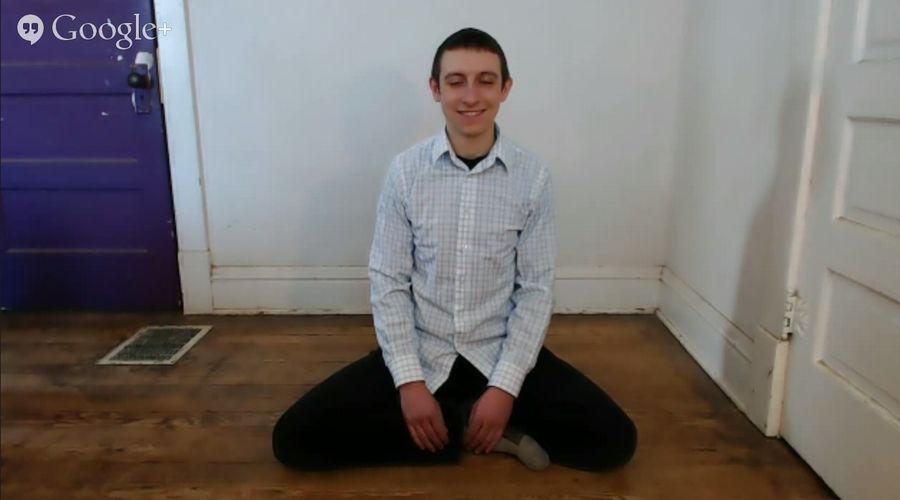 Benjamin actually blinks!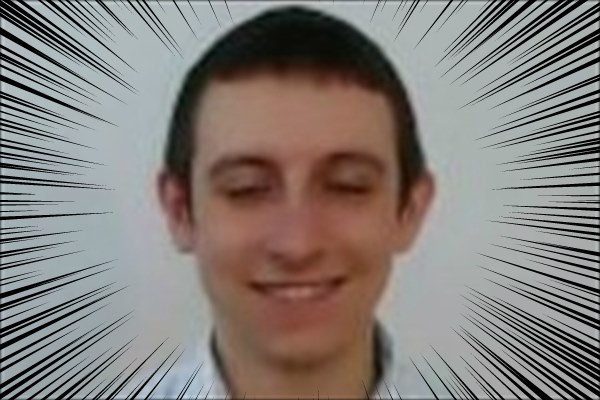 He looks exactly the same as in the original video posting.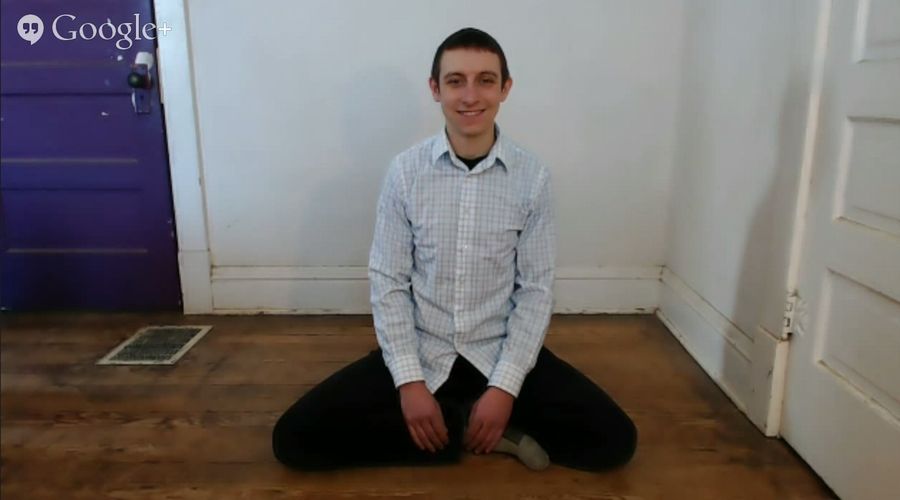 Benjamin's posting leaves some doubts as to its authenticity.
Benjamin's YouTube videos can be checked on his website and YouTube channel for more details.
Website:  Sitting and Smiling
YouTube Channel:  YouTube: Benjamin Bennett