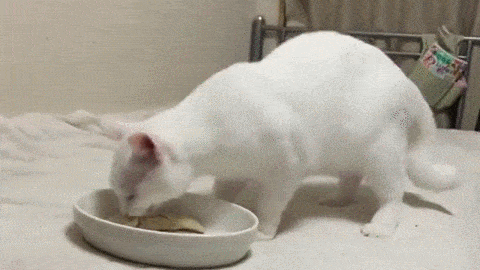 Here is a video of a mischievous white cat named "Masoshiro" who was spotted having a prolonged battle with a piece of chicken breast that had been served to the kitty for dinner. This video has attracted a lot of buzz online among many viewers worldwide.
Here is the website blog link that introduces the life of a cat and the protection of cats in the neighborhood. Please click on the link for more information and detail.  Livedoor.jp/Cat
▼ Here is Maroshiro the cat looking around his eating area after being served his dinner.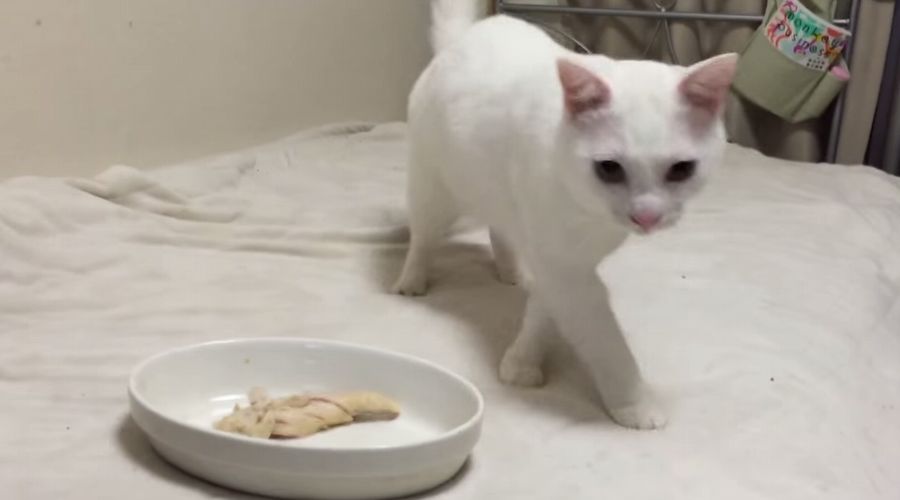 ▼ Here is the cat gently touching the chicken breast with his paw.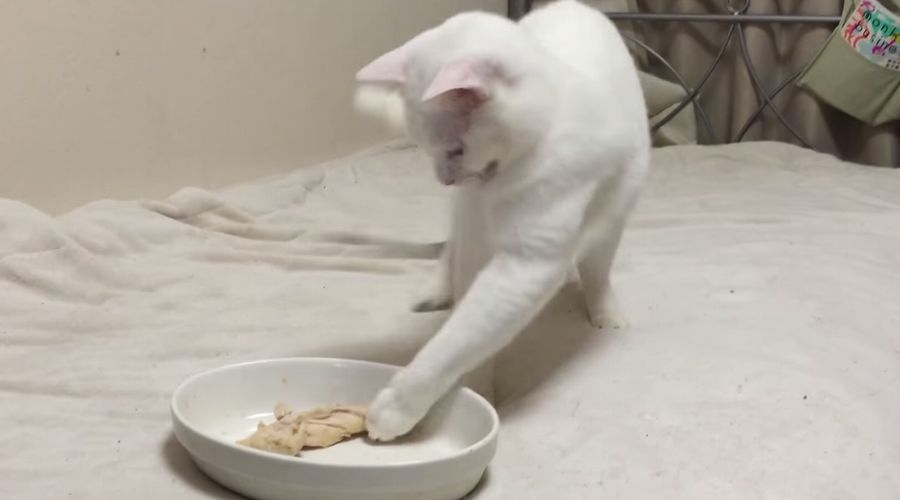 ▼ Now, the cat attempts to eat the chicken breast but while also wildly moving his head around. Does the cat imagine that the chicken breast is still alive?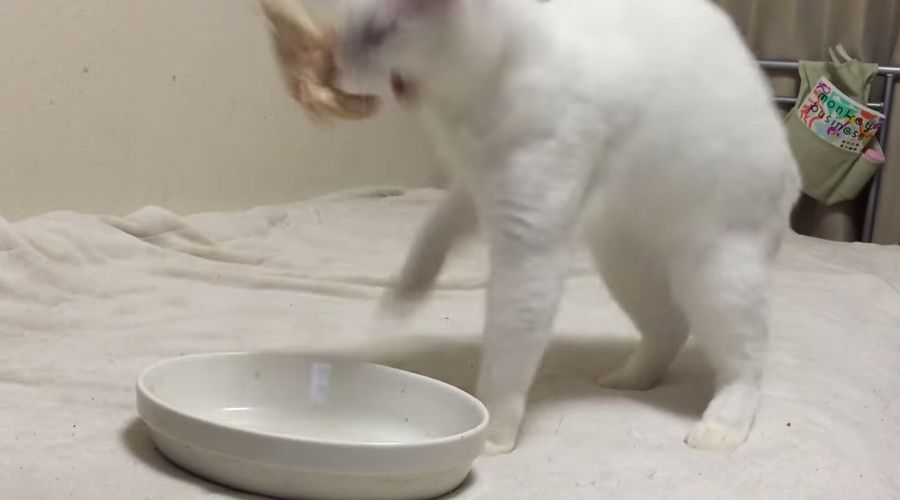 ▼ Now the cat takes a swipe at his dinner!

▼ Finally, the cat decides to eat the chicken breast! It tastes delicious!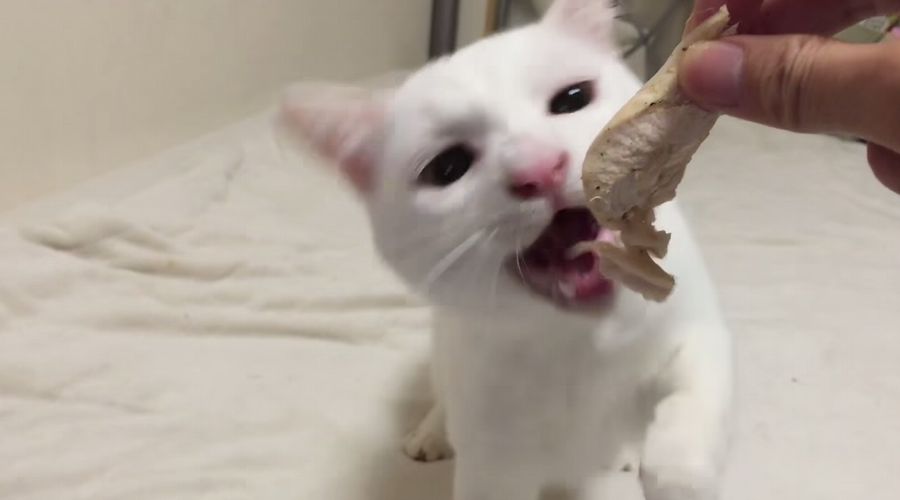 See Video Here
This was a thoroughly entertaining video to watch!
---
source: Livedoor.jp/Cat
---