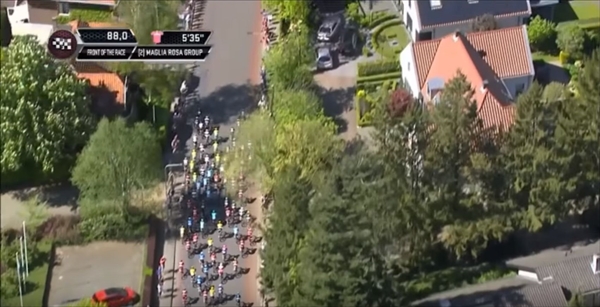 source: YouTube
Bicycle road racing is a very exciting sport in Europe, and its popularity has been growing in Japan in recent years. Three major road races (Giro d'Italia, Tour de France, Buuerta a España) etc. are broadcast live in Japan. Under such circumstances, the live broadcast of the Giro d'Italia in 2016 was very interesting and became a topic of discussion with online viewers from all over the world after these video images were posted on YouTube!
The Giro de Italy road in 2016 actually started from the Netherlands. The Netherlands is also famous as a big bicycle country and bicycle routes is maintained throughout the country. Therefore, during the road race in the Netherlands, a bicycle path running parallel with the route of the professional racers could be seen in the television broadcasts all over the world. During this part of the race, a prototype bike racer called Ochchan gained a lot of notoriety and became a center of attention!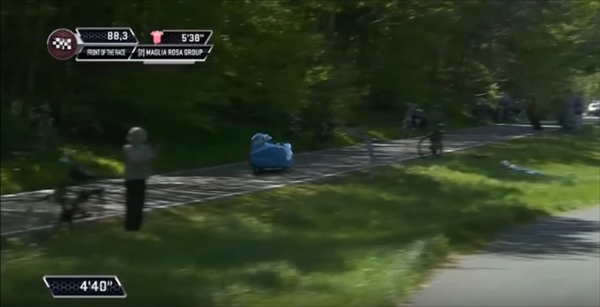 source: YouTube
Here is "Ochchan" racing on the parallel bike racing path! This prototype racer has three wheels. It uses pedal power to a standard bicycle but is positioned so the rider is lying down in a horizontal position allowing the racer to reach a higher speed as the sleek body reduces wind resistance!
▼ Here is the prototype racer speeding past the professional racer!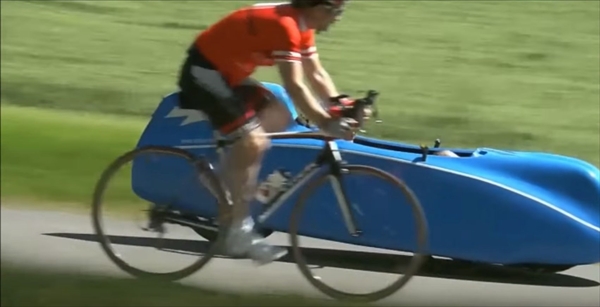 source: YouTube
▼ It is faster than the first group bike racers!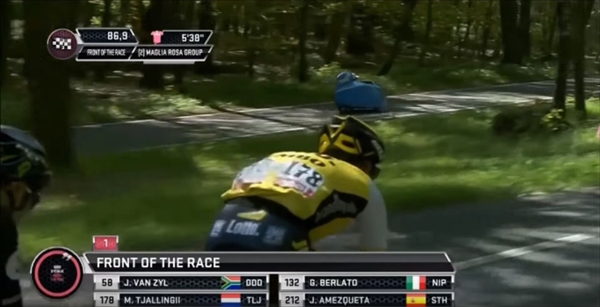 source: YouTube
This prototype racer is so fast that TV commentators make some humorous comments such as "It's really fast and now so much faster than the actual racers!
The television cameras start focusing on "Ochchan"!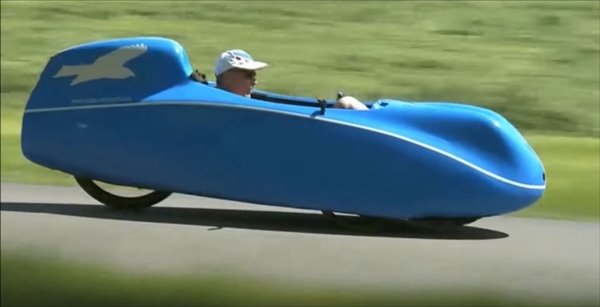 source: YouTube
"Ochchan" became a big topic of discussion with Japanese commentators that I am looking forward to watching this live broadcast again next year!
Please take a look and watch the video below.
See Video Here
What did you think?
The interaction of these commentators was really fun to hear! "Ochchan" recorded a top record speed of 139.45 km/h during that race!
Please take a look and watch the extended video below.
See Video Here
---
source:

youtube
---