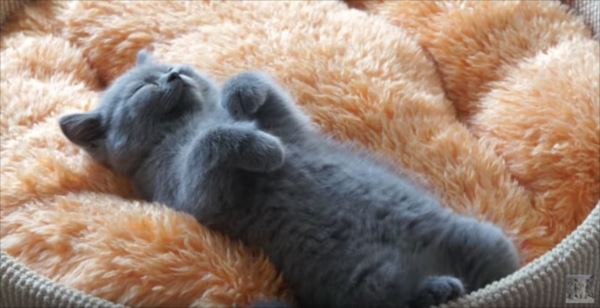 source: YouTube
Here are some adorable images of a British short-hair kitten who has a delightful sleeping face and posture that looks more like a doll than an animal! These video images quickly became a big topic of discussion with online viewers everywhere and the video was posted on YouTube!
It's like a stuffed animal!
Here is our super cute kitten sleeping on a soft bed.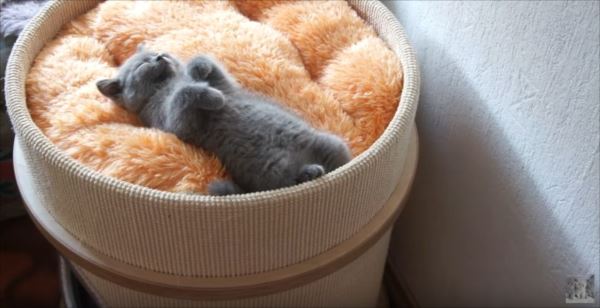 source: YouTube
When the kitten's owner calls out, the tiny cat doesn't move at all! This kitten is really sleeping deeply!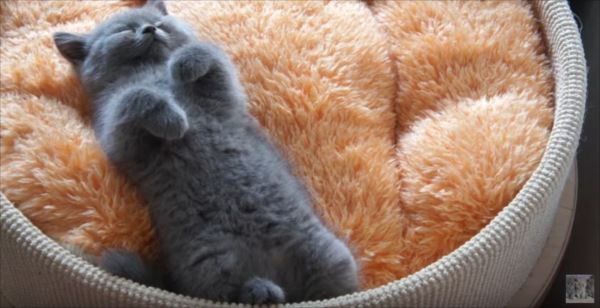 source: YouTube
The occasional movement and deep breathing are the only signs that this is a living animal and not a stuffed toy!
What an adorable animal!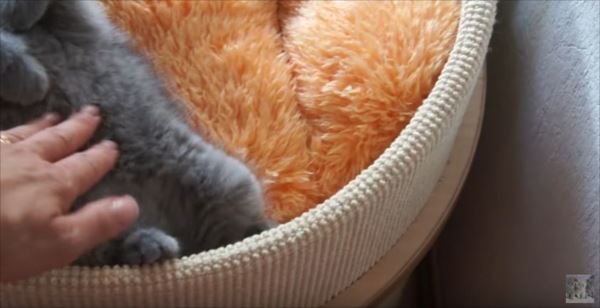 source: YouTube
Please watch and enjoy the extended video below.
See Video Here
The British short hair cat species is sometimes called the "British Blue" and the color and light fluffy and beautiful face is just just lovely to look at!
---
source:

youtube



---