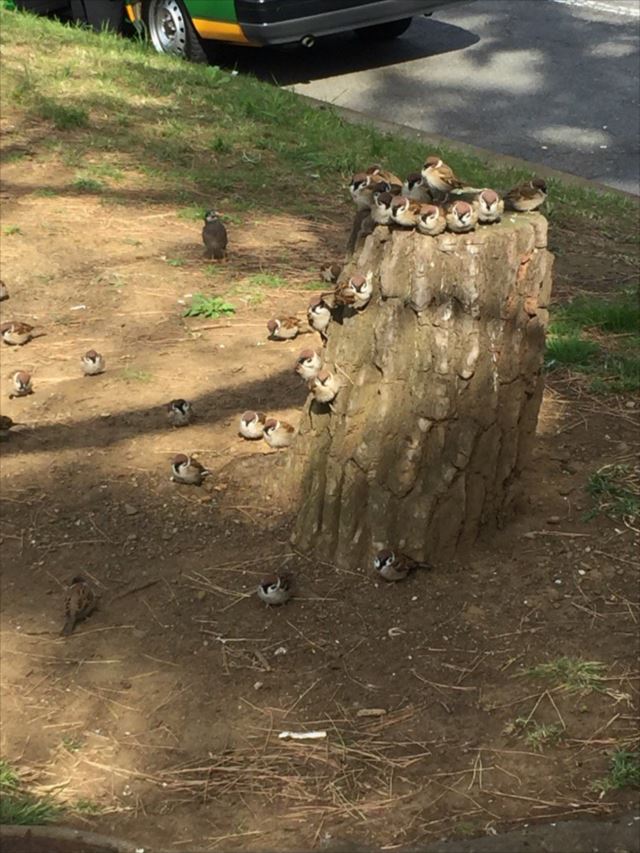 source: twitter @isaminn
Look at these adorable sparrows perched on a tree stump! This pretty series of photographs that was taken by a Twitter user named (@isaminn) who posted these images on her Twitter account.
These cute and clumsy sparrows appear to be taking turns as they land and then fall off the tree stump. They look so adorable as they tumble off their landing spot!
This looks like a water fountain of sparrows overflowing!
Nozomi Isami (@isaminn) is the Twitter user who was fortunate enough to capture these images on film!♡
What did you think?
These cute and tiny birds are so lovely to look at and their movement is such a delight to see!
---
source:

twitter @isaminn

/

twitter @payan726

/

twitter @kobayan58806531

/

twitter @exgalbatron1

/

twitter @J7rllaEZV0HwLhb
---