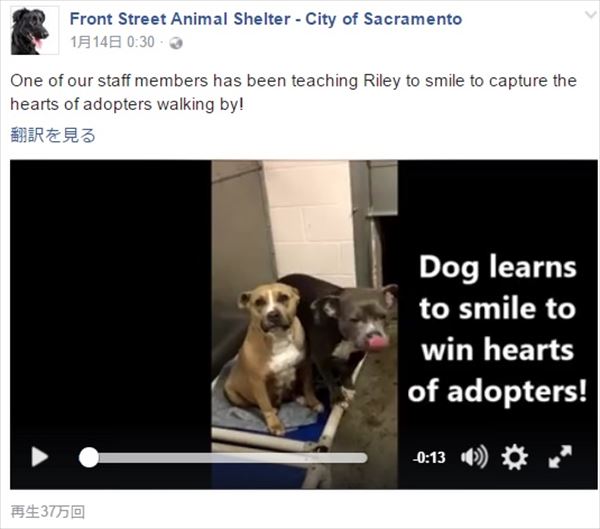 source: facebook
A video of some dogs who are smiling for the camera was recently posted on Facebook and it quickly became a big topic of discussion among online viewers on the social media network and all over the world!
These dogs are currently residing at an animal shelter in the city of Sacramento in the state of California in the USA and are part of a promotional campaign to attracted people to adopt these animals and provide them with a new foster family and a happy home!
Smiles of hope and sadness.
These dogs are all in desperate need of a new home as shelter facilities are often filled to near capacity. This video really captures the emotions of these animals who only desire a loving family and the chance to live a happier life going forward. It is hoped that the special "smile" of this canine will attract a new foster family!
Please take a look and watch the extended video below.

What did you think?
Pets only require the unconditionally love by a family so this campaign really provides an essential service for this homeless animals!
---
source:

facebook



---