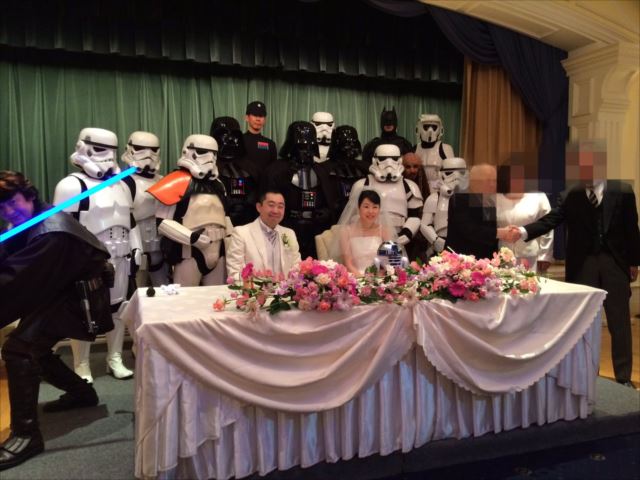 source: twitter @NAWOQI
Have you ever seen a wedding scene that looks as surreal as this one?
Here are some awesome photographs that was posted by a Twitter user NAOKI@219 (@NAWOQI) of a cosplay wedding ceremony with a "Star Wars" theme became a huge hit with online viewers everywhere!
Surreal wedding scenes.
At a wedding party, the majority of the guests are dressed up as characters from the movie franchise "Star Wars" and other famous movie icons make for an amazing celebration for this newlywed couple!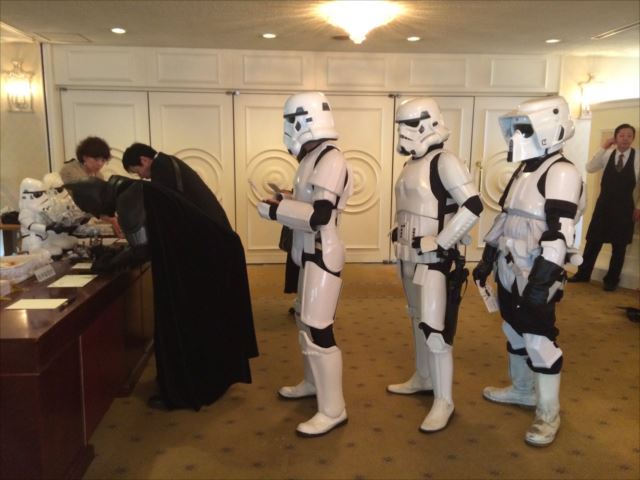 source: twitter @NAWOQI
Here are some "Star Wars" stormtroopers lined up in front of receptionists at the wedding ceremony. One of the stormtroopers is even holding a gift bag!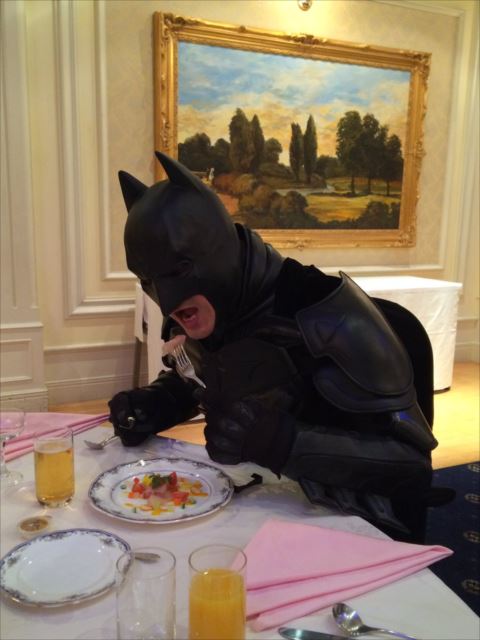 source: twitter @NAWOQI
Here is one of the guests dressed up as "Batman" enjoying one of the courses at the wedding reception dinner!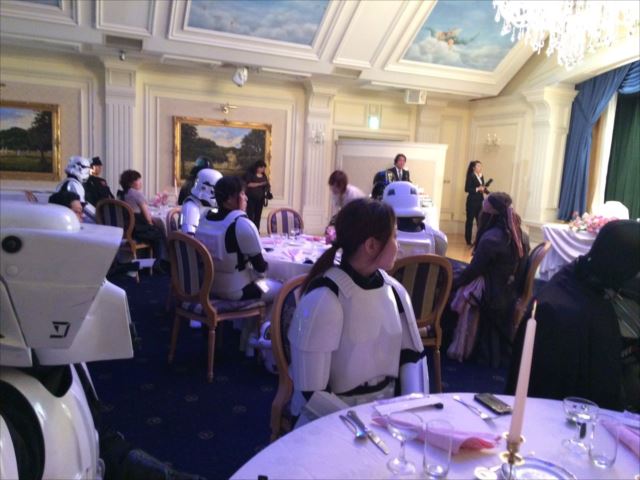 source: twitter @NAWOQI
What did you think?
These photographs really shows the popularity of cosplay for all occasions so to see such enthusiasm during this wedding party is truly remarkable!
---
source:

twitter @NAWOQI
---