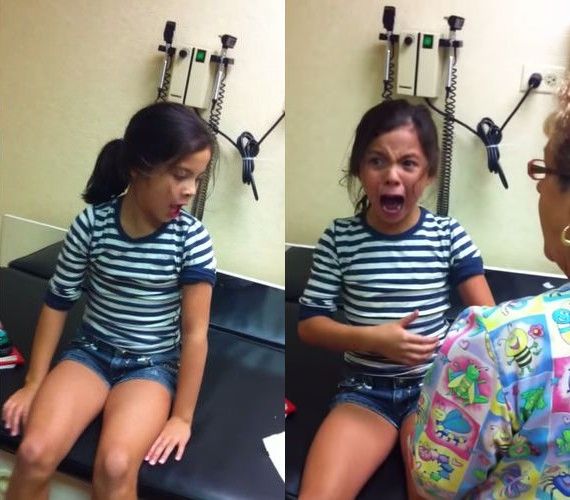 Many people intensely dislike visiting the doctor or clinic and dealing the pain of a vaccination at school. This young girl is named Michaela and her reaction to this situation is simply delightful to see! Please take a look and enjoy her facial expressions during her visit for an influenza vaccination. "Oh My God!" Strong> Michaela displays a wide range of facial expressions and her emotions are clear to see!
See Video Here
One of her classmates seems to be enjoying Michaela's torment during her vaccination.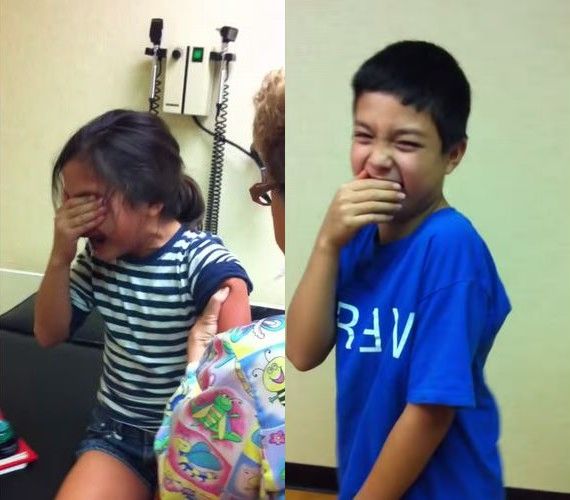 Even the elderly nurse seems to enjoy Michaela's painful predicament!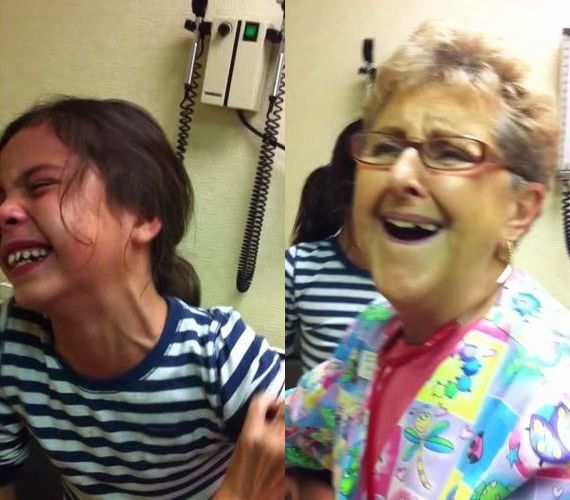 Michaela's reaction to her flu vaccination is truly entertaining to see!