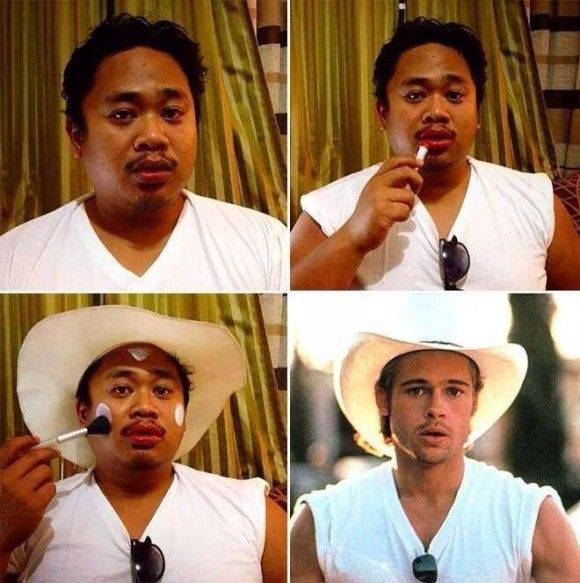 Here are some hilarious four-frame-selfie photos of people playing with makeup in a mirror who aspire to look different and unique. The results are perhaps different from what they expected but they are still very funny and endearing all the same! Please take a look and enjoy seeing these unusual selfie photos!
I look just like Brad Pitt.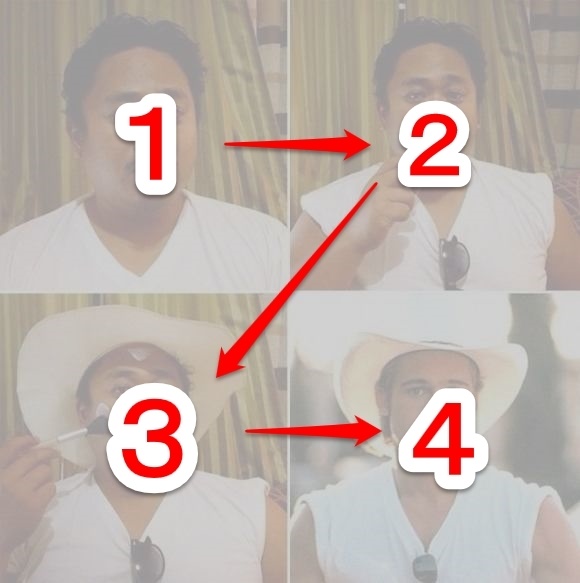 This young woman's face now looks a famous actress.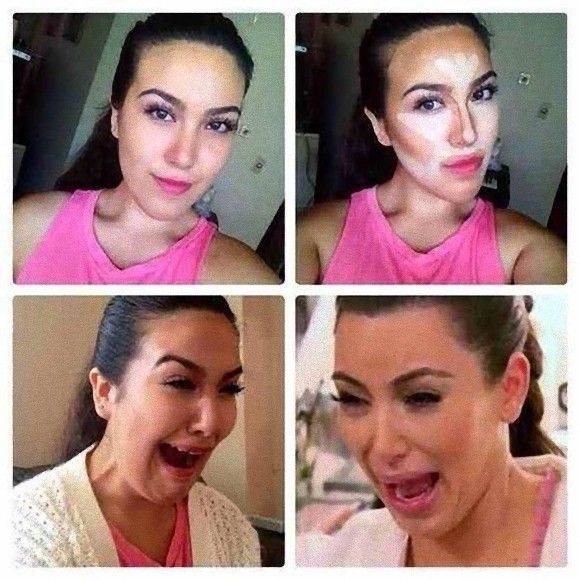 Attempting to look like Justin Beiber.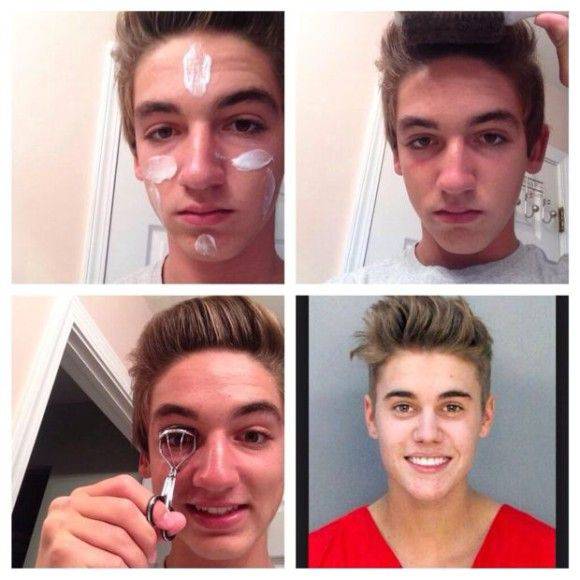 Some makeup and a pet cat makes this guy look like a famous Hollywood actor!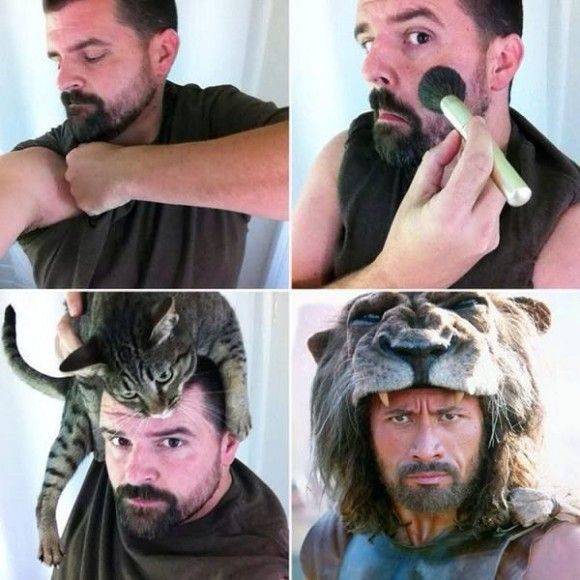 A bandaid in the correct position and you can look like a famous pop singer.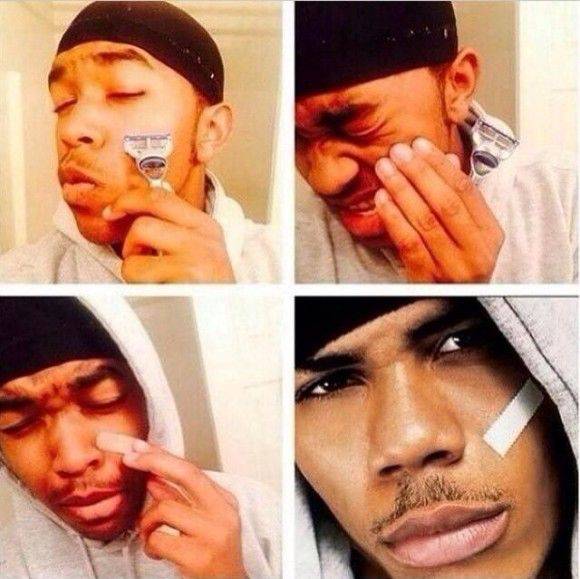 With makeup, this guy looks an animation character.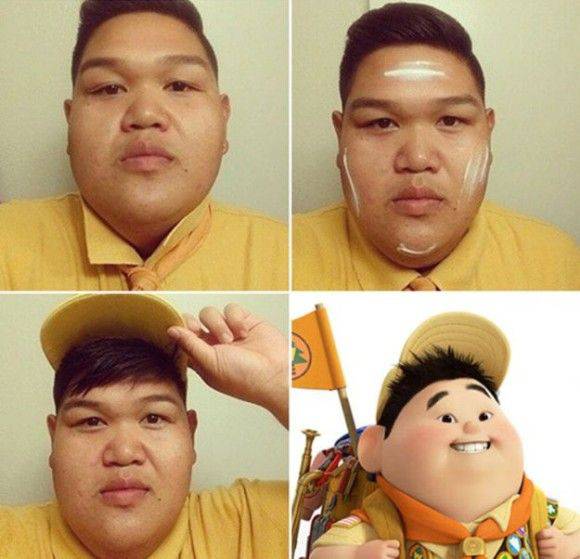 Bending your nose to look just Owen Wilson.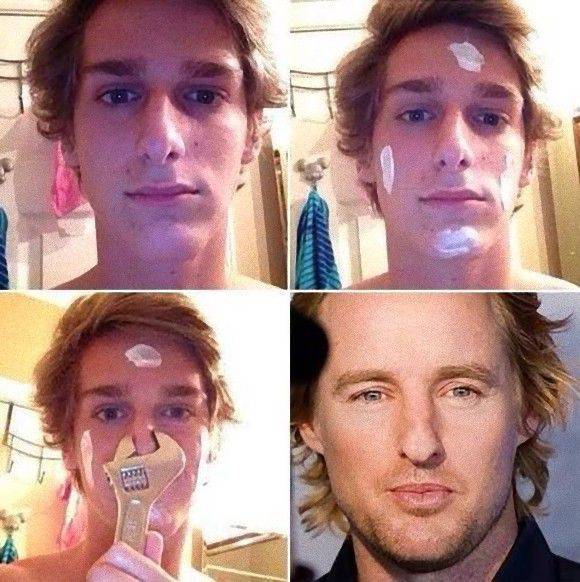 Using an iron to look like "Valdermort".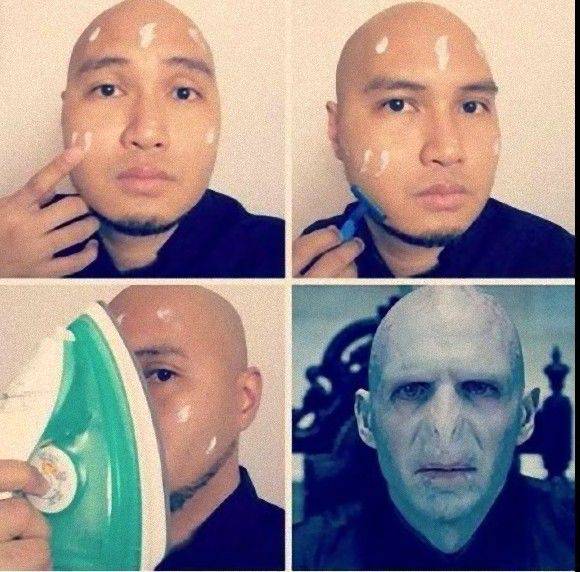 What an amazing transformation!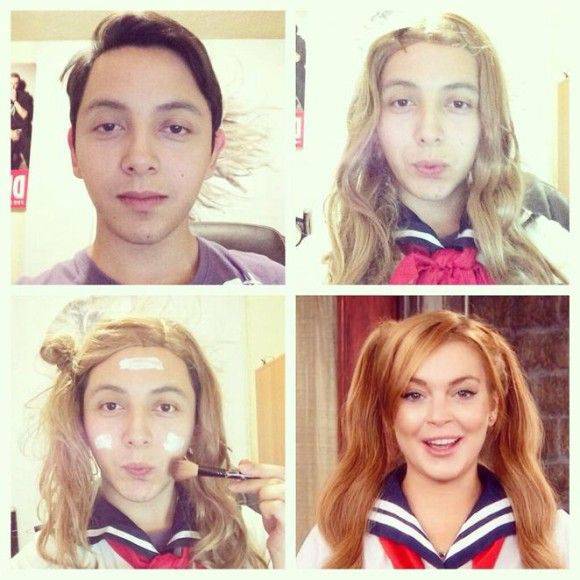 This person used makeup to look just a chocolate cupcake!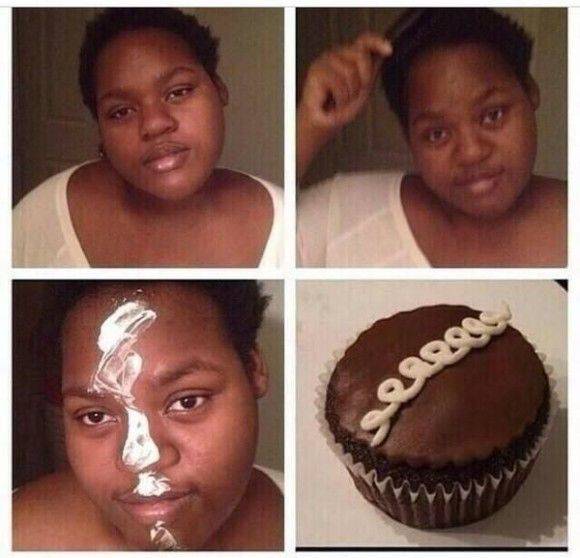 This man's shaved head looks just like the top of this container.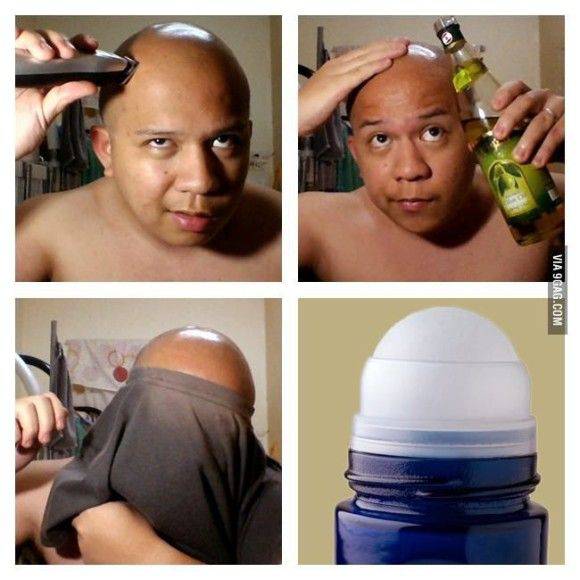 This young man now looks like this beautiful young woman after applying some makeup.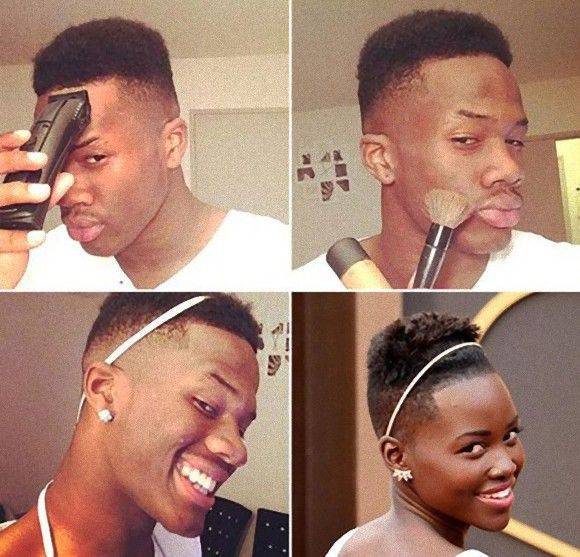 A flying eagle appears from this woman's eyebrows!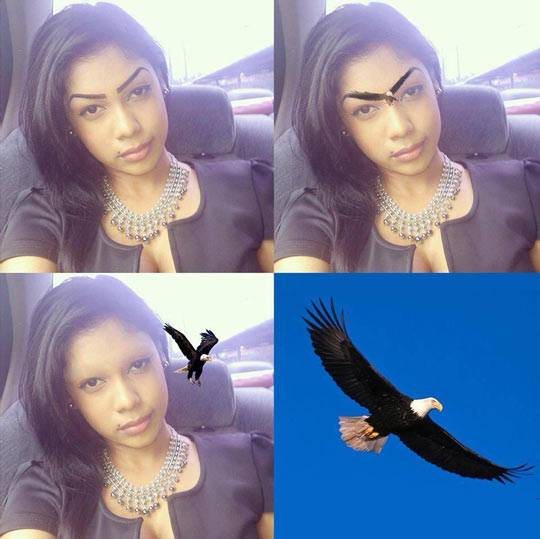 source: 9GAG