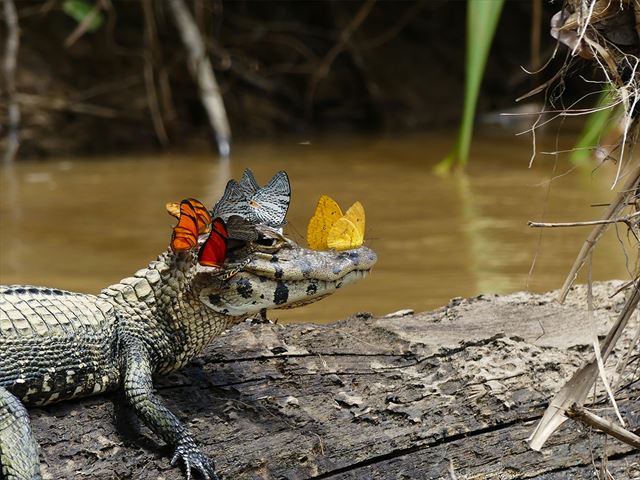 source: royalsociety
Here is a startling image of many colorful butterflies that are perched on the head of a relaxing crocodile! It was taken by a photographer named Mark Cowan in the jungles of the Amazon in Brazil! It is quite simply an absolutely remarkable photograph taken at the perfect moment!
An annual event held in the United Kingdom (UK) called the Royal Society Public Photo Contest 2016 gave the photographer a special award for this amazing image that was captured on film! This contest is a competition where prizes are awarded to people's photographs whose subject matter has an interaction with science in some way!
Why is this photo related to science?
This scene of the butterflies resting on the head of the crocodile has a scientific basis as it is believed that insects will replenish themselves with the salty and mineral rich tears of the crocodile and other reptiles found in the Amazon!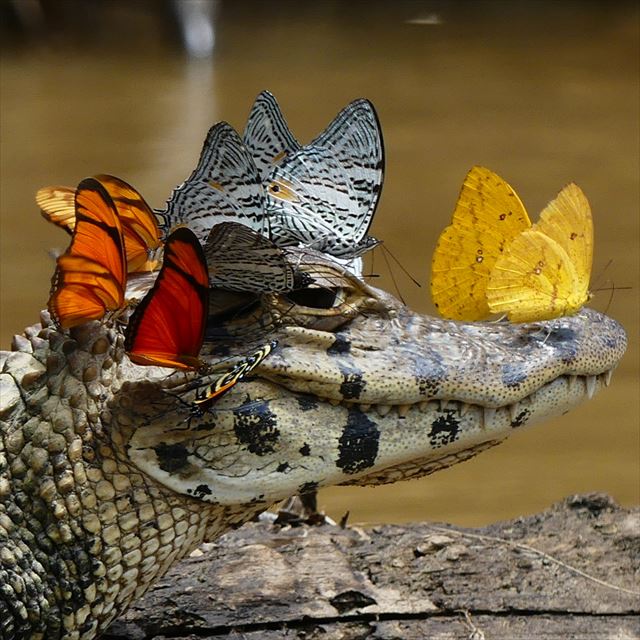 source: royalsociety
Another bizarre aspect of this image is the facial expression of this crocodile who almost seems to have a smile of satisfaction and contentment with the beautiful butterflies nestled on his head!
What did you think?
This is such a marvelous photograph with a basis in science!
---
source:


royalsociety
---