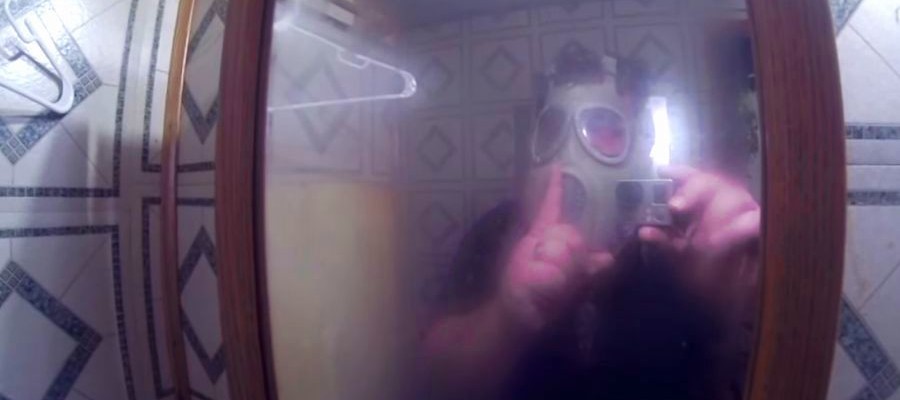 Here is a candid video of a playful and mischievous dad shocking and surprizing his son in the shower wearing a creepy costume!
See Video Here
Here is the dad wearing a mask with a camera and waiting to surprize his son!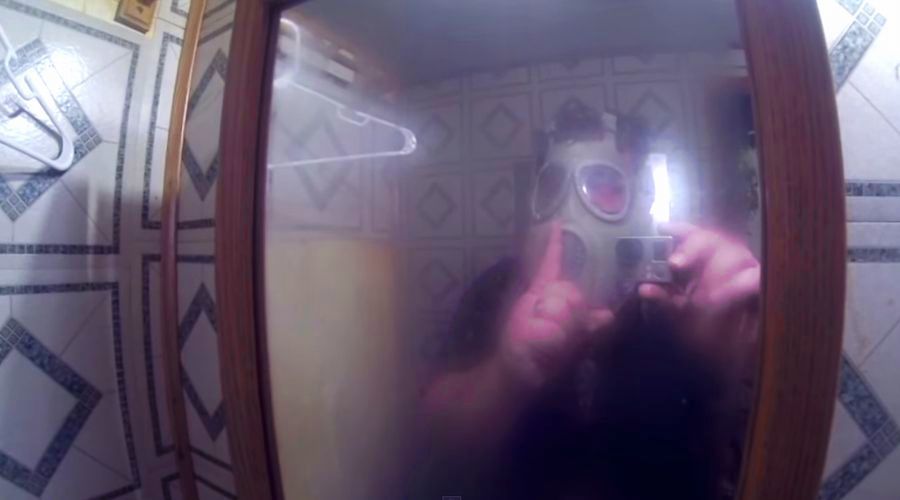 Hidden behind the shower door is the perfect area for an ambush.♪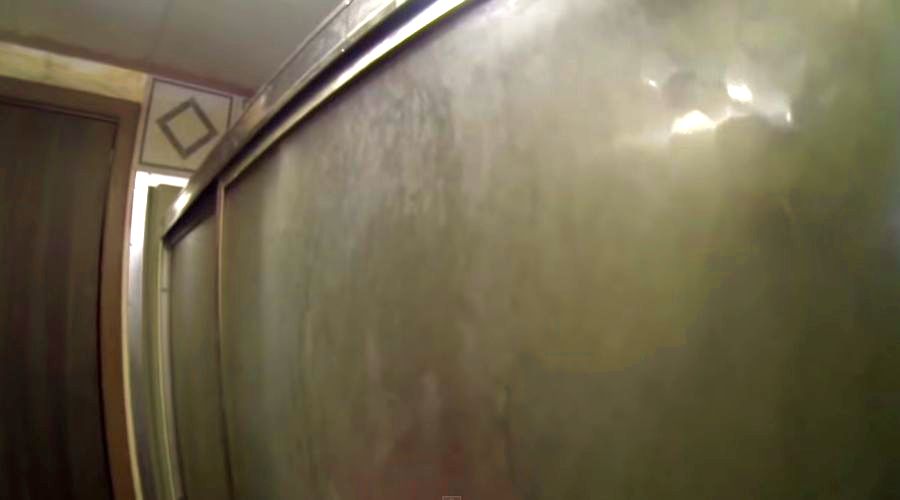 The son screams out in absolute terror when he discovers his dad! "Ahh!"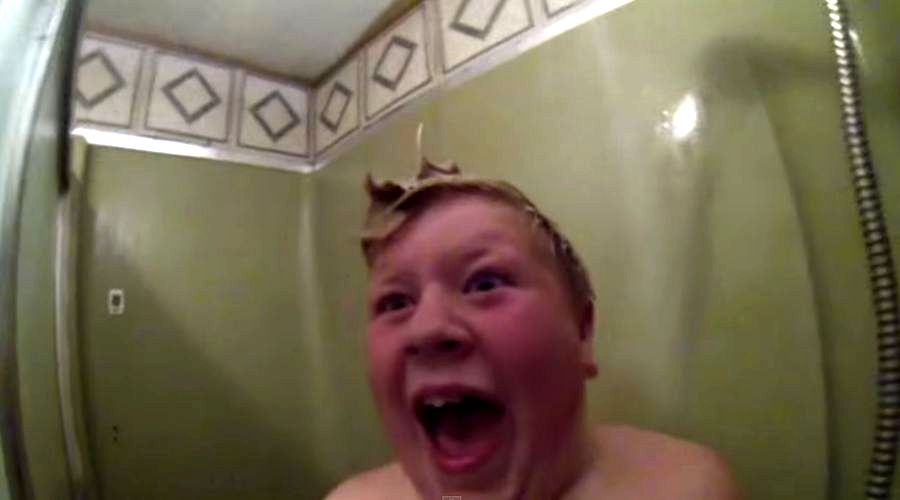 This video is both funny and creepy at the same time.