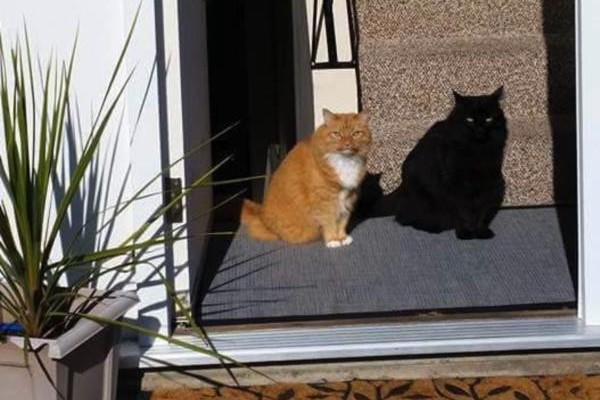 source: twitter
Here is a photo of a cat that has created a huge buzz of discussion and interest on the social media network (SNS) of Twitter!
For a brief second, the black cat shown in the image appears to be the shadow of brown and white cat sitting beside the black cat! Both cats have the exactly the same pose and their size and dimensions appear to be exactly the same! "Is it a real cat or not?"Is it? It is also special "personality" Is he the owner? It will be interesting to see what is the real answer!
_Posted on Twitter and Creates a Huge Buzz!
影かと思ったら黒猫だった件 pic.twitter.com/cRuoRfndFU

— \ ⓙⓐⓒⓚ / (@jack4520) 2016年5月6日

Topic is that this post spreads and seems really shadow!
▼ Looking at the black cat's eyes closely reveals that it is actually a shadow!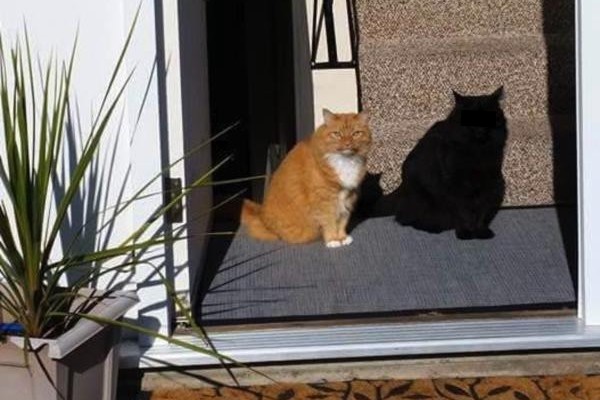 出典:twitter
This is simply amazing as this image of the black cat has been created completely from the shadow of the brown and white cat!
Here is reply to the post on Twitter from one of the many online viewers who was intrigued by the cleverly designed image!
本物かと思ったら、薄かった。。。 pic.twitter.com/7GElXtt4o8

— 신이치 (@CDEF_GABC) 2016年5月7日

Wow! This black cat actually does look real for a brief moment!
This image highlights a cat that is actually genuine but does not look real and a cat that seems authentic but is a cleverly designed fake!
What did you think?
This a really interesting image that is quite captivating to understand!
---
source:

twitter

/

twitter
---