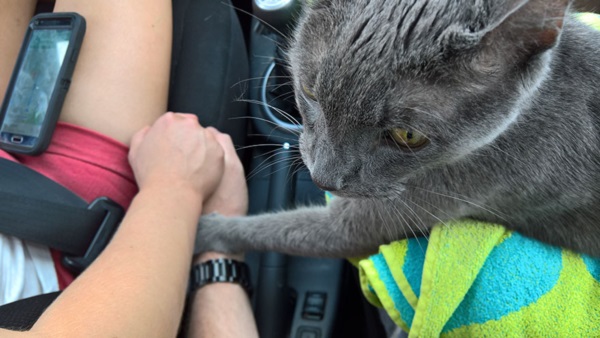 source: boredpanda.com
「reddit"Here are some beautiful and touching images of a dying cat expressing gratitude to his owner while on the way to the animal doctor for the final time! These poignant photos were posted on the overseas bulletin board service called "Reddit" and captivated many online viewers from all over the world!
Here is one of the images of a cat riding in the car of his owner and is named "Andrew". . This cat has reached over and gently placed his paw on his owner's hand. This was the last photo of "Andrew" who was 15 years old and had been suffering from disease for the past year. This image was taken as the owner was driving his cat to the veterinarian and the pet died short after arriving there. "Andrew" appears to be expressing his gratitude to the owner with this gesture of "Thank you so much for everything in this life".
▼ This painful memory is also something to treasure.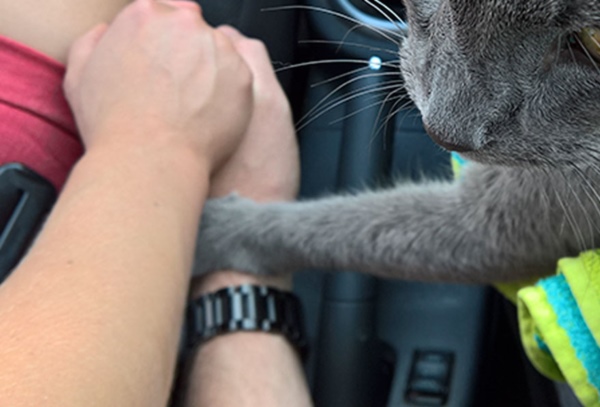 source: boredpanda.com
On "Reddit", many online viewers sympathized with these images, some people actually cried while other left emotional comments and images of their departed pet along with some touching stories!
First and last images of various owner's love for their cats.
Other people shared their first and last images with their favorite pet cat!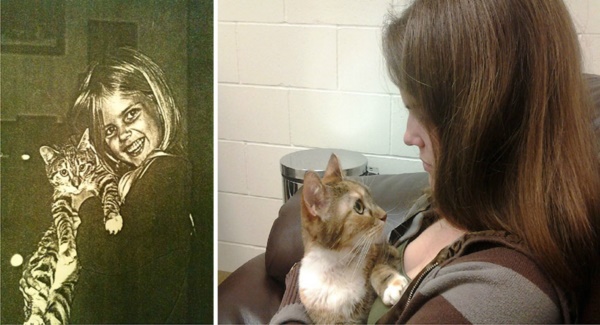 source: boredpanda.com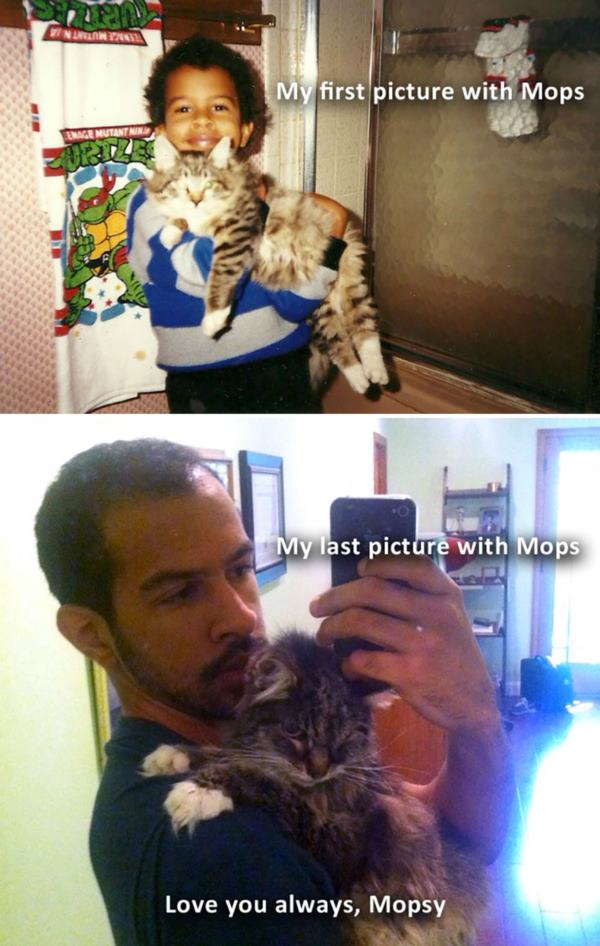 source: boredpanda.com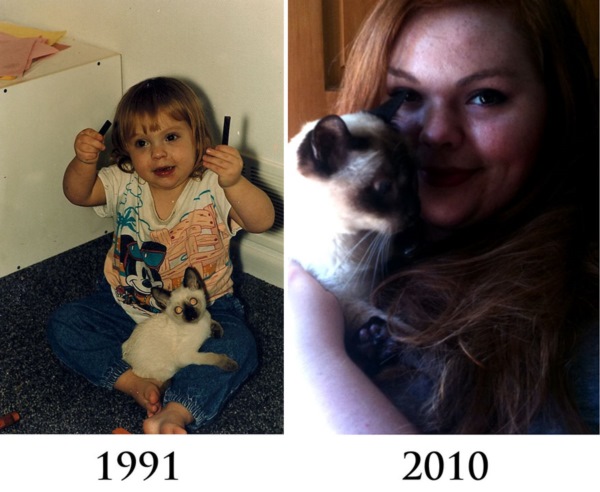 source: boredpanda.com
Anyone who saw these photos were deeply touched and experienced such a strong emotion as saying goodbye to a family pet is a very traumatic and emotional situation. Though the end of a pet's life is a sad event, there are many wonderful memories that the owner will treasure for the rest of his life!
---
source:

boredpanda.com

/

reddit.com



---