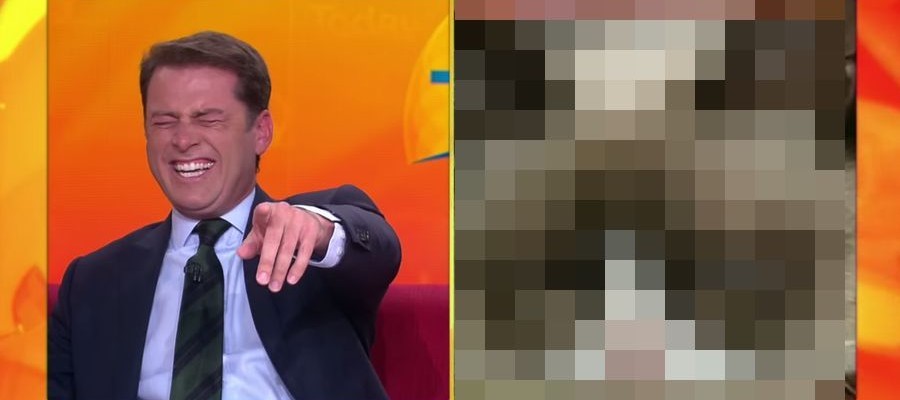 Live from the state of Arizona in the United States is a TV program called "Grumpy World". In an interview with Carl Stefano, the program's popular moderator attempted to have a discussion with a cat from Australia and the feline's dour expression only seemed to make the presenter erupt in hilarious laughter!
See Video Here
The beginning of the interview is quite low key and somewhat serious.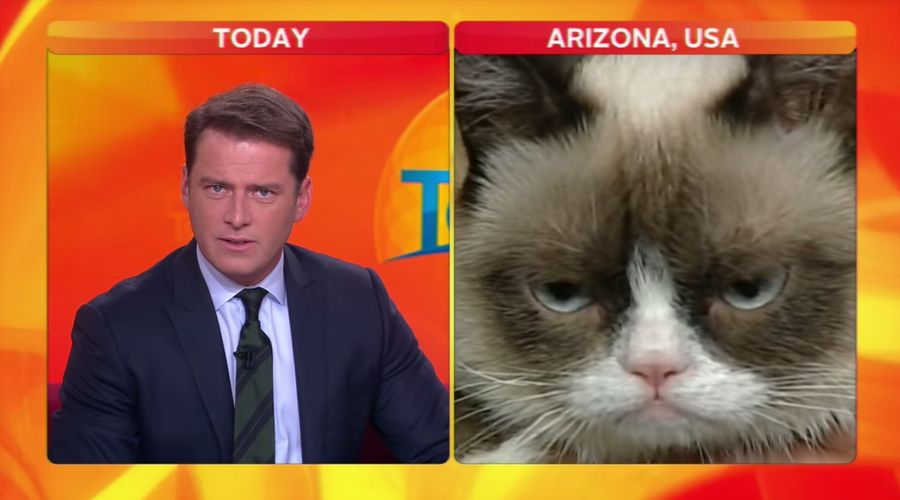 There is very little humor at this point.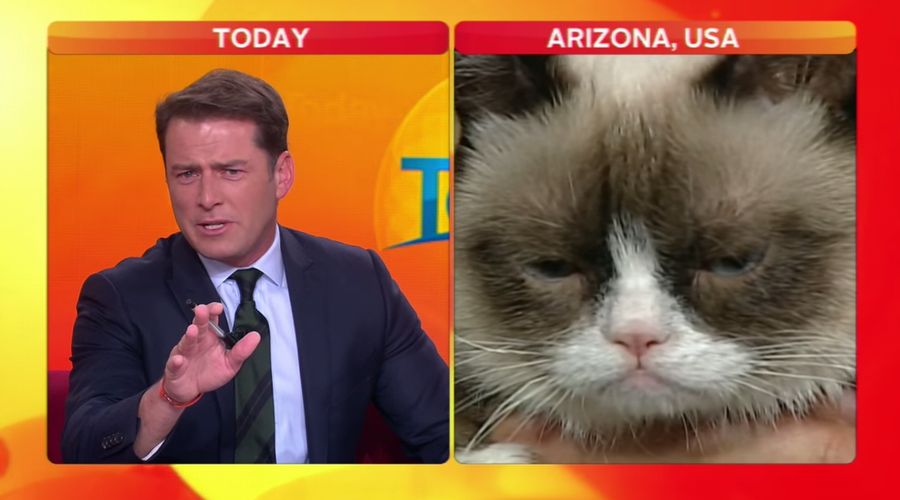 The cat never changes his expression.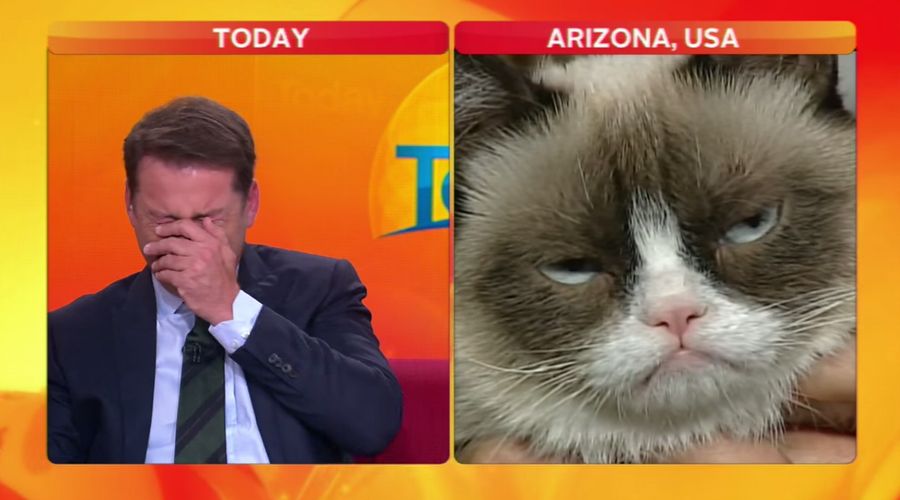 The moderator starts to laugh uncontrollably.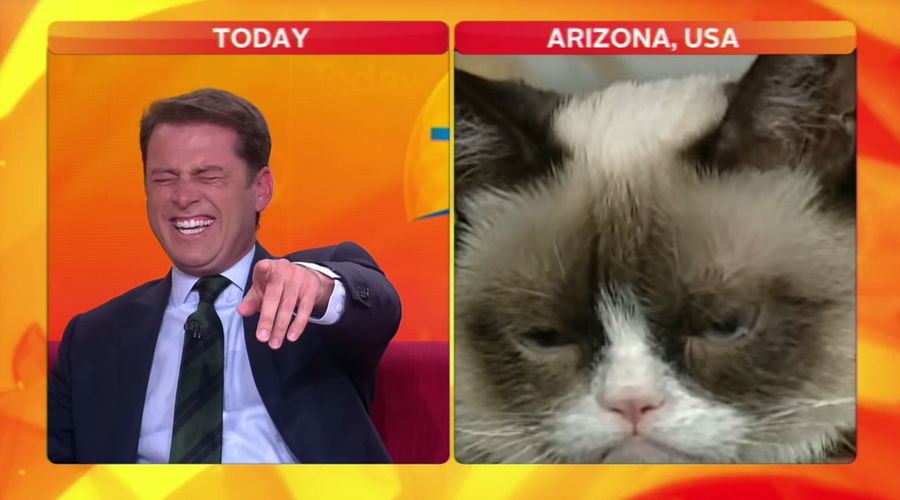 "This cat looks like Jabba the Hutt!"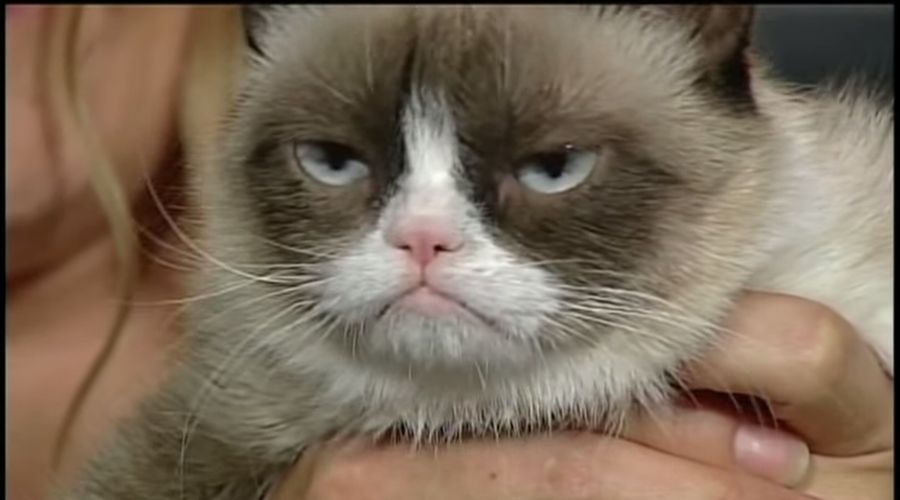 By the way, here is a photo of the Star Wars character "Jabba the Hutt".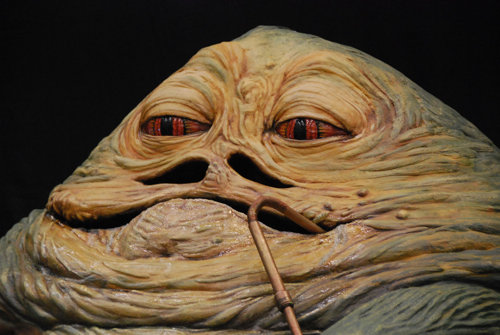 The continuous laughing of the moderator is such a contrast to the silent and dour expression of the kitty! It is quite funny to see!