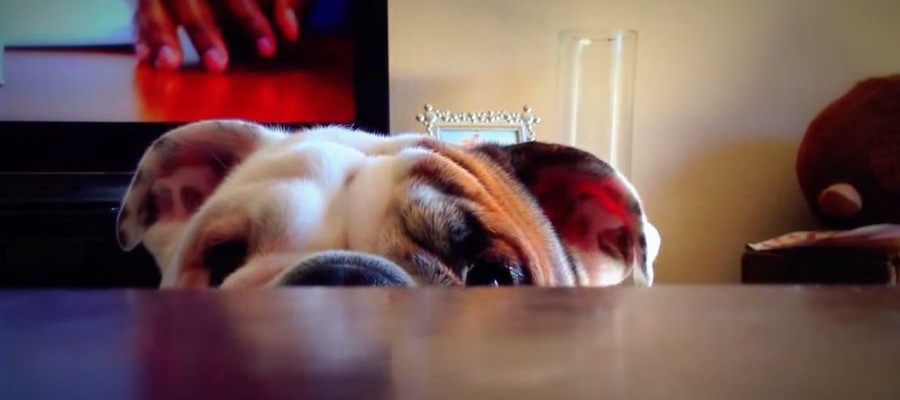 Here is an English bulldog puppy named "Benny" enjoying a game of "peek-a-boo" that was captured on video by his owner! This puppy pooch is simply a delight as his playful personality and antics is wonderful to watch!
See Video Here
Here is "Benny looking up from under the table!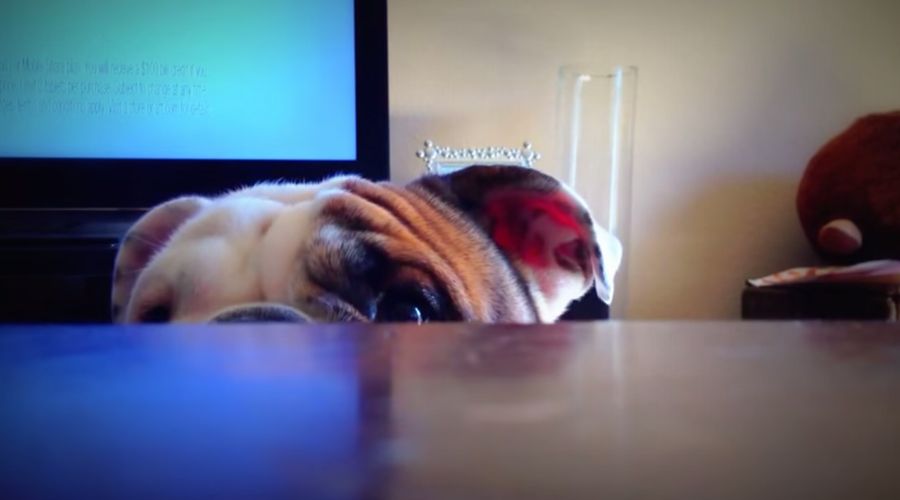 Then, his head pops down underneath the table.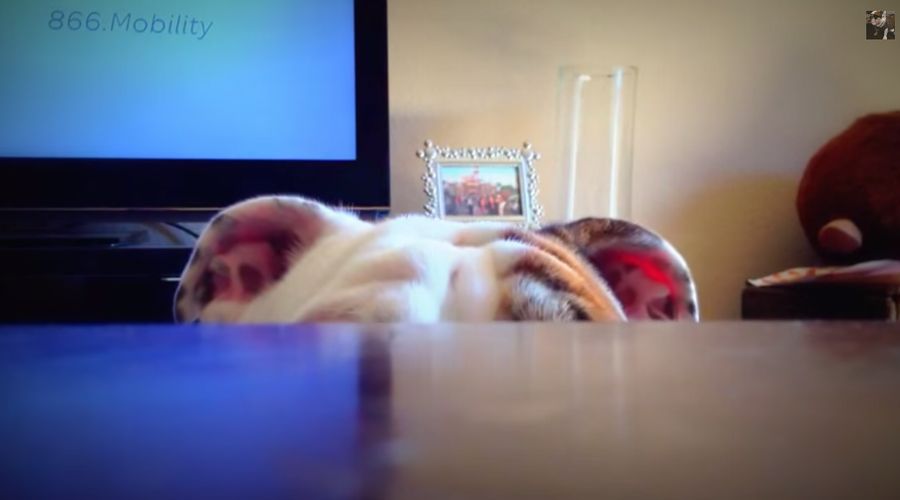 Another glance from the precocious puppy to check if you still are interested in playing the game.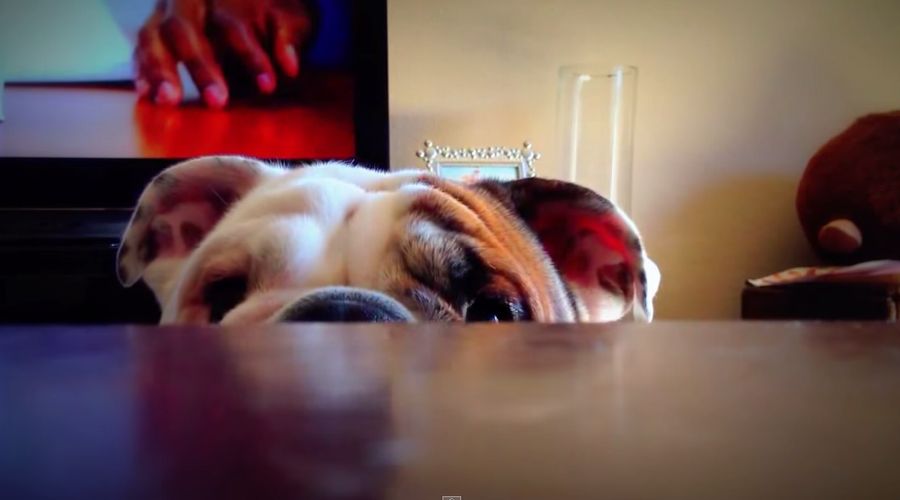 And down goes his head again!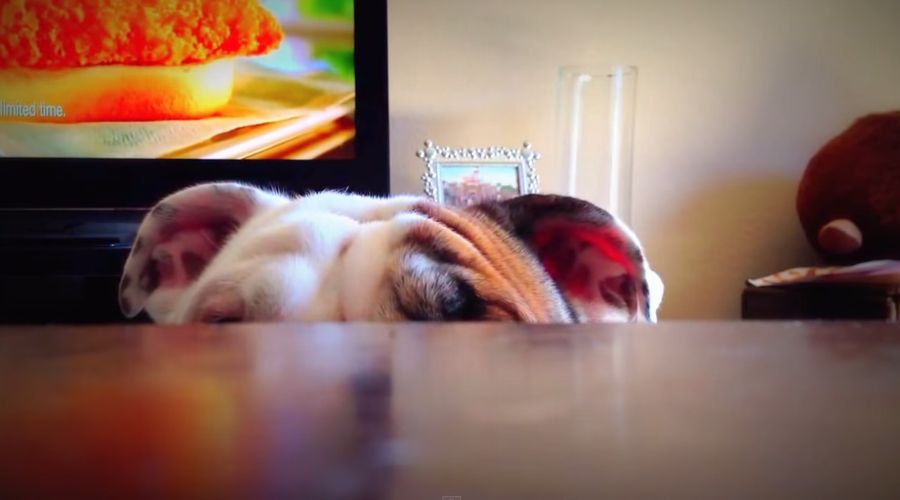 Is this adorable bulldog puppy simply shy or is he playing a clever game of "peek-a-boo"?