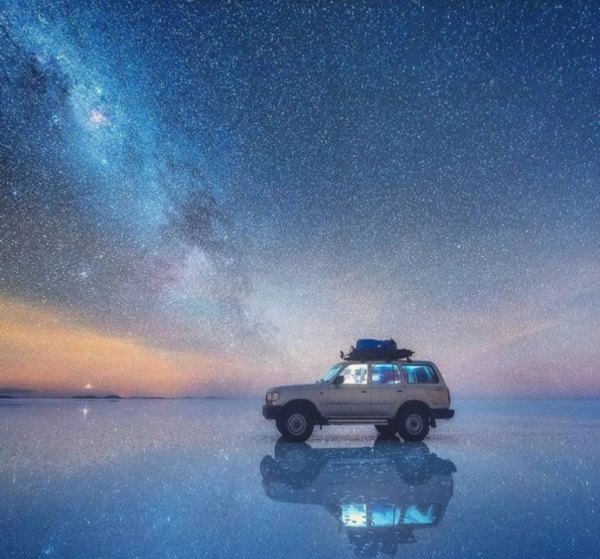 source: instagram
The "Uyuni Salt Lake" in Bolivia is famous as a tourist destination for many Japanese tourists and the stunning scenery also includes absolutely perfect conditions to view the Milky Way and other star formations at night is exceptional. This photo is the work of Russian photographer "Daniel Kordan" and are views that people should see once in a lifetime.
"Daniel Kordan" on Instagram
Uyuni Salt Lake Mirror Image of the Milky Way.
The Uyuni Salt Lake has such a beautiful appearance but has almost no water. The dry salt surface is able to reflect light so the stars at night are simply spectacular when there is a some rainfall or there is surface water on the lake bed.
・It was raining just before.
・The night sky is so bright.
・There is no wind at all.

People should see this magical scenery at least once in their lives!
"Daniel Kordan" is a Russian photographer whose work has been published on the WEB and features beautiful scenery from around the world.
▼ The Arctic.
▼ The Lauca National Park in Chile.
This photographer has a real talent for capturing some beautiful images of the natural wonders of nature so please take a look at more of Daniel Kordan's Instagram's account at the website link here! Daniel Kordan Instagram Official Website
---
source:

instagram

/

danielkordan.com

/

petapixel.com
---