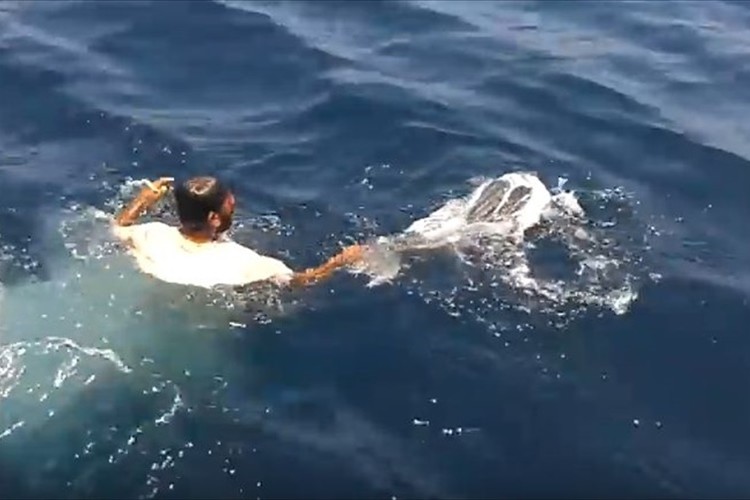 A courageous fisherman rescues a sea turtle trapped in plastic debris! Comments of praise from online viewers from all over the world were expressed on this popular topic!
This incident occurred off the coast of Pakistan near the city of Karachi. A fishermen named "Amira Rahim" discovered a beetle tortoise confined in a plastic bag and was clearly suffering and in danger of dying. Without hesitation, the fisherman jumped into the ocean and released the tortoise from this entanglement thus saving the creatures life!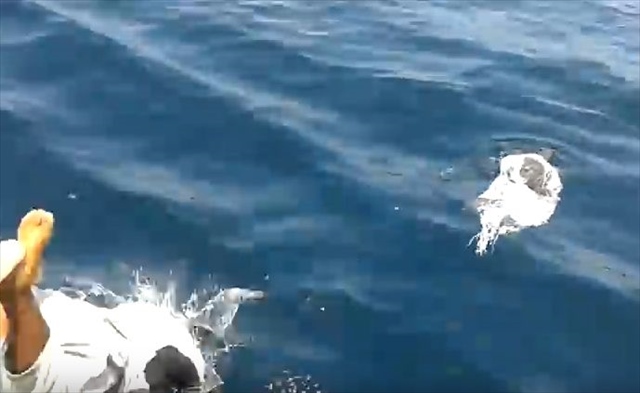 The fishing boat slowly approaches the trapped sea turtle.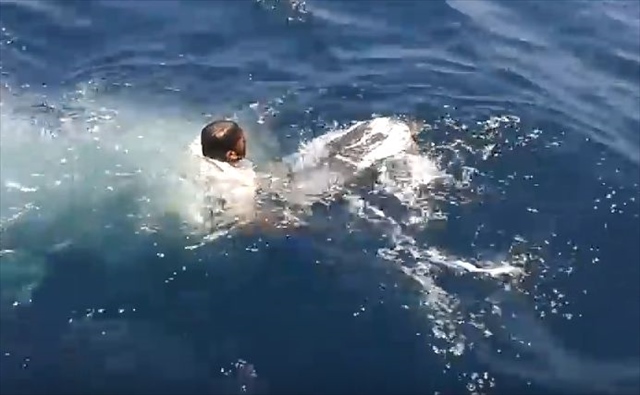 The fisherman carefully peels off the plastic bag using a knife.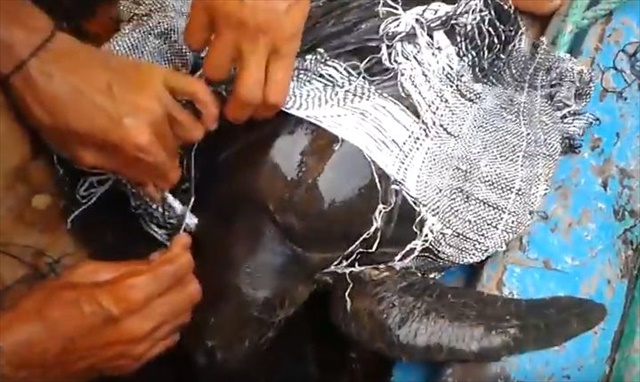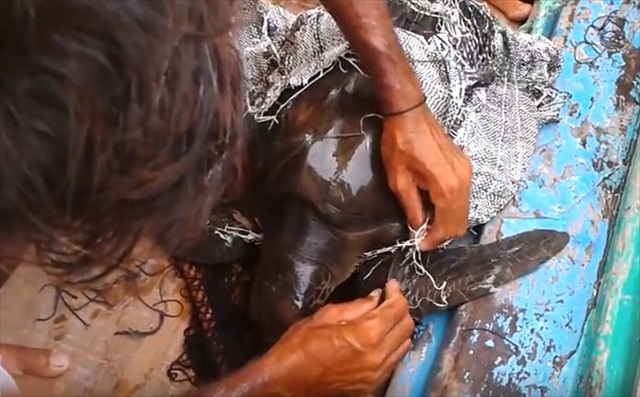 He able to remove the entangled plastic covering the turtle.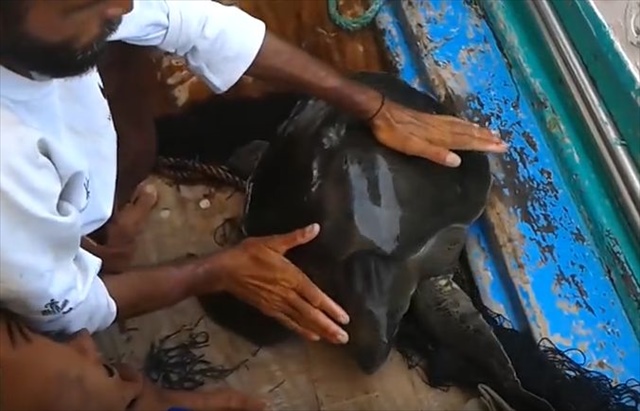 The sea turtle is returned to the sea.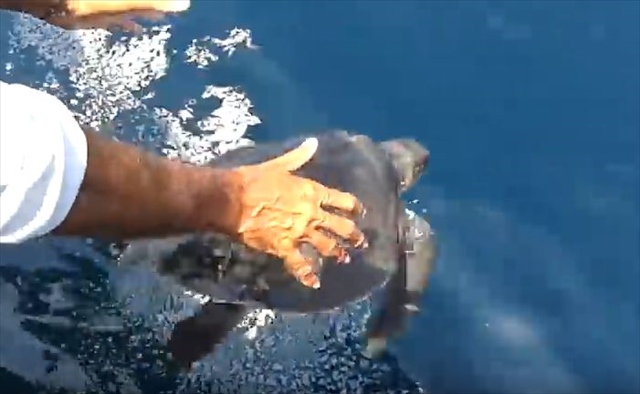 "Amira Rahim" said that he sees many sea turtles that are tangled with fishing nets but it was the first time to discover a sea turtle that was trapped in a plastic bag!
The problem of contamination of the sea with waste discharged by human activities is a very serious problem as it kills and maims wildlife all over the world.
This sea turtle survived, but we must recognize that there are many creatures suffering from being caught up in waste everywhere all over the world's oceans.
See Video Here
source: YouTube
---
source:

www.youtube.com
---